TRAGIC ABUSE IN A THAI VILLAGE OF THE DAUGHTER A BIRMINGHAM MAN LEFT BEHIND IN THAILAND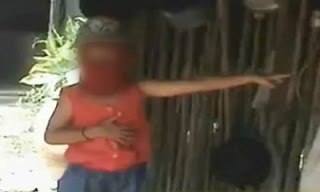 A seven-year-old girl who has allegedly been the victim
of rape and multiple sexual abuse in Thailand in one of the most tragic sagas to come out of the country's rural provinces, is the daughter of a Briton from Birmingham, West Midlands.
For over a year, police claim, the girl was used as an object of sexual
gratification in a village near the Thai-Cambodian border – and the offences
only came to light after the girl's maternal grandmother allegedly actually caught a
27-year-old man raping her with a hand over her mouth to
stifle the screams.
The father has been identified as a Briton whom the mother met while on holiday on the Thai island of
Phuket Phuket 11 years ago.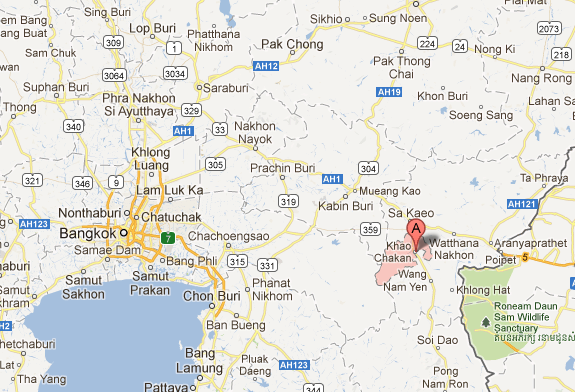 Their relationship ended when the girl, known as 'Tina' but
who has real English name and Eurasian looks was only a few months old, and
said villagers, he ceased sending money to take care of his child. The attacks began happening after the mother was in Bangkok where she had to work. She has since returned to the village.
'Tina' was abused by the 27-year-old and by other children as
you as ten years old, according to police. The 59-year-old grandmother, known as Parn, was
apparently unaware until the weekend incident.
Today a 27-year-old man from the same village of Phra Phloeng, in Khao Chakan,
Sakaeo Province, close to the Cambodian border was behind bars.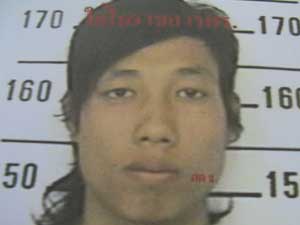 Rattanaphol
Arthit Rattanaphol, said Police Lieutenant Salop Salatharn,
had been abusing the girls with five village boys whose ages were 10, 11, 13, 15 and
16 for over 12 months. Most of the boys are now being dealt with by social
services.
All the boys had been questioned. They denied the
allegations saying that they only knew the 7-year-old because she was in a
larger mixed group of children playing.
But Thai police said they did not believe the boys' stories. For their files they covered the girls' head
with a hat and a red balaclava and photographed her pointing at her accusers.
Many rural Thai women send their children to be looked after
by their mothers while they find jobs in Bangkok and Pattaya.
Often those jobs involve prostitution out of bars visited by foreigners.
Sometimes women will have children with foreigners in the hope of marriage.
And many Britons have had ongoing relationships with Thai
women but due to visa restrictions cannot get their wives and daughters back
into the U.K. In many of those cases they send money to support their children
in the country.
It's unlikely the Birmingham father will know anything about
what happened to his daughter. The mother says she has not spoken to him for many years and his former mobile number is now out of service.
Euroasian children are popular because of their looks and
they often make it big in television and films in Thailand.
(The father's identity is known but of course cannot be used for legal reasons)