THE BEST LAID SCHEMES O' MICE AND MEN GANG AFT AGLEY. AN' LAE'E US NOUGHT BUT GRIEF AN' PAIN' ****




The Flying Sporran took a short break yesterday to celebrate the continued union of the United Kingdom and that bit to the left on top of Ireland.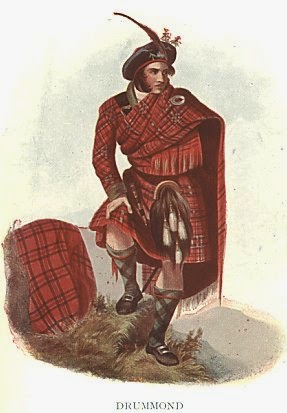 He also commiserated, but very briefly, with fake Scottish lawyer Brian Goudie, aka Goldie – Thailand's most famous Scot who has done six years in Australia for theft and who is nowup in court in Pattaya on fraud charges and whose dreams were shattered by the 'No' vote.




In the lead up to what turned out to be a vote against separation devout separatist Goudie, aka Brian Gerald James Goldie, joined the ' its oor oil ' bandwagon and was liberally quoting William Wallace and the Scottish poet Rabbie Burns, whose poems are of course not quite everybody's cup of tea or wee dram, but many Scots swear by them.
He has been boasting that his father – apparently a former UKIP candidate – is the President of the Falkirk Burns Club a lofty position almost up there alongside the President of the Lions Club Silom (310D).
This truly is a gruelling task every year having to recite poems to a lump of sheep entrails and brain in a sheep's stomach topped up with mashed potato and turnips . At my school on Loch Ness I dreaded 'Burns Night' coming around every year when I would hide in my study with a peanut butter sandwich. The Queens Own Cameron Highlanders which recruited in the area would not waste the pipes on such a lowland custom – though they do like sheep.
Goudie in kilt. He lost the girl and not even
the reciting of Burns poetry on Facebook
could bring her back
And there's a thing, Scots always refer to the Battle of Culloden (a disaster) and the Jacobite victories as their battles! They seem to forget that there were more Scots fighting against 'Bonnie Prince Charlie' during the second Jacobite rising in 1745 than for him – and that included the forerunners to the Scots Guards, Royal Highland Fusiliers, Argyll and Sutherland Highlnders and every Jimmy Cockaleekie and 'all.
The Camerons and Drummond were on the Jacobite side and 'papist'.
In fact the Earl of Perth (a Drummond of course) had the perhaps dishonour to lead the Jacobite Scots (incompetently as it turned out)at Culloden.
The Drummonds I hope did not look like the plonker in the picture at the top of this article, who looks like he just came off the slow boat from Rimini.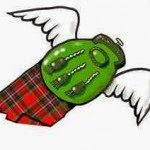 Goudie and #DavidHanks – and these are no highland names for sure – reacted violently in court recently when I told a judge I had the cut of their jibs (Well I did not say that exactly it would have been too much for the interpreter but I was able to supply two Thai versions of 'all fur coat and nae knickers').
I told the judge that as I was a Scot and once bureau chief for a British newspaper in Glasgow I knew the journalists who reported on his misdeeds there and as I had worked out of Sydney, Australia (for Murdoch) I had pretty good access to his misdeeds in Aus too.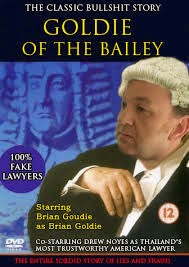 'You're nae a Scot' grimaced Hanks and Goldie/Goudie in unison.
I have a decidedly neutral British accent having lived mostly in Inverness-shire, where the English can understand the clear but Highland accent and in Berkshire and Oxfordshire (or anywhere within 40 miles of Heathrow where my ex-Royal Air Force father was based as an airline pilot and one of the first 12 pilots to the forerunners of British Airways).
"We are not all Rob Roys' , I replied, which was followed by another saliva spraying monologue from Goudie.
The Flying Sporran does have a kilt and I bring it out once or twice a year in a yet to be realised dream that some 'lassie' will want to know what I wear under it.
But as Burns night is on January 25th there is not even a whisper of wind in Bangkok to help to reveal those fine buttocks etc. Goudie has a kilt too borrowed from some clan he may be distantly related too. ( If you wish to see more of him then there is a sleazy video on the internet from his mobile phone which mysteriously found itself there when he fell out with a former Thai girlfriend ).
But of course it was the likes of his ilk who actually proscribed highland men from wearing the kilt in the first place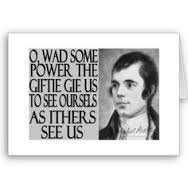 Goudie's favourite Burns quotation?
It only became popular as Queen Victoria a bit of a feisty young and old Queen who was not at all like her reputation (Victorian values) like 'the kilt'.
She liked her Scotsmen wearing it and sent Scottish regiments all around the world to do her bidding, quite successfully it seems according to all these maps I have seen with lots of red in them. She also liked her trusty manservant John Brown in a kilt.
The thing is if Scotland achieved independence I think the Drummonds of Perth will claim their lands back and continue their traditional battles with the Murrays.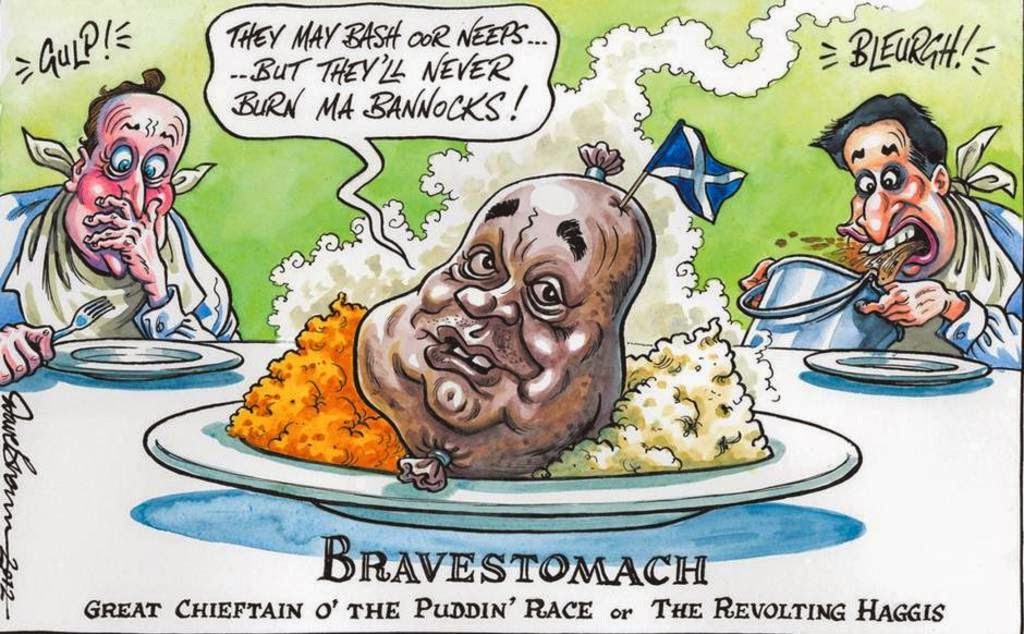 With thanks to UKIP
The Macdonalds will resume their wars with the Campbells and invite them back to Glencoe; the Camerons will continue their fights with Nessie, and just about everyone and revert to stealing cattle and sheep; and to boot it all we could start another sectarian war, as in Rangers V Celtic, while the Goudies' and Hanks' would be big men in the newly resurrected communities of Drumchapel, Maryhill , the Gorbals and Niddrie – factories with windaes – during their parole from the Bar-L.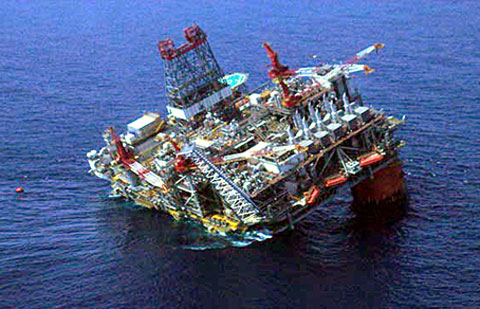 And this would continue while the people in the Orkney and Shetland Island decided to separate from Scotland shouting: 'Dens vår petroleum', or 'Its oor oil'.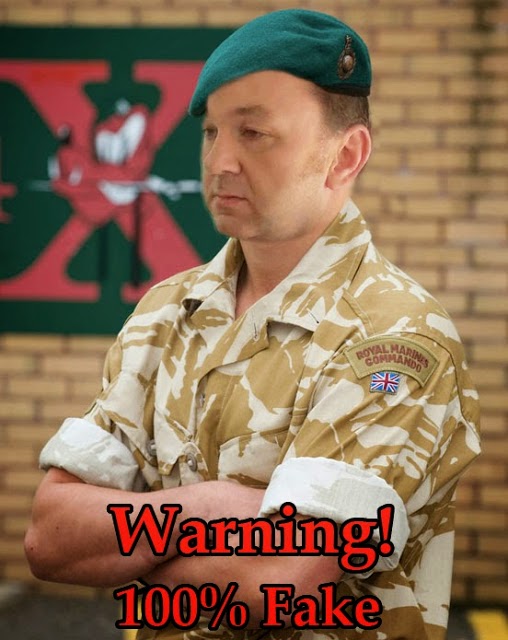 FOOTNOTE – To new readers of the site #BrianGoldie or Goudie is a Scot from Falkirk and a career con man. He was originally, under the name Goldie, the subject of an arrest warrant issued by Scottish police for frauds on the Royal Bank of Scotland and a car sales company but the warrant expired in the 90s as he had fled to Australia.
In Australia he was jailed for six years for cheating a mining company out of approx. A$400,000.
For a period he boasted that his invention Cleen Bore, or something like that, was used to clean the guns of the US Navy, and he then turned up in Thailand under the name Goudie (a sept of the same Scottish lowland family) and announced that he was a British barrister and Scottish advocate.
He then started to swindle foreigners in expensive legal fees to take law suits out on their behalf (using real but cheap Thai lawyers whom he paid a fraction of his fees).
#BrianGoudie was subsequently sued for posing as a lawyer to commit fraud by Briton John Jepson – who withdrew the case (by agreement with the court) after Goudie handed back his ill-gotten gains. a 6 million baht apartment in Sukhumvit 15, Bangkok. In most countries he would have gone to jail. He is currently on trial in Pattaya for posing as a lawyer to cheat a 76-year-old American woman Barbara Fanelli Miller out of 7.9 million baht and trying to buy himself out of that – but he has hit a snag. He announced recently that he was leaving Thailand on October 16th – Oscar Wilde's birthday – had he still been alive.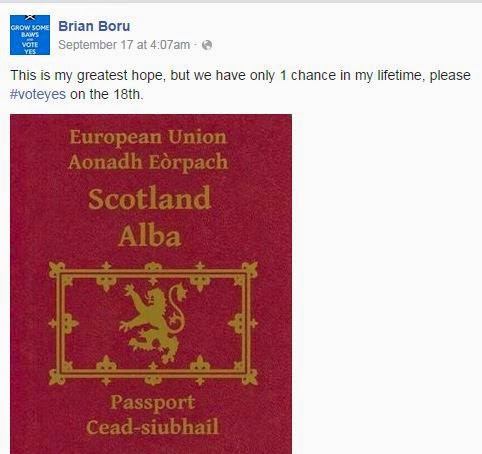 Goudie's Brian Boru Page – Outside Inverness-shire many scots, like the Thais, have probems pronouncing their 'eLs.
Baws in this context means testicles I understand. Seems that life-time chance is gone but after deportation he can
apply to be transferred to Peterhead Jail.
He is however a vexatious litigant and is suing British journalist Andrew Drummond for libel under the computer crime act for not for anything written but for publishing the pictures above (and others) parodying his claims of being a lawyer and a Captain in the Royal Marines.
Goudie/Goldie currently has an entire episode of 'Serial Swindlers' a syndicated television documentary series dedicated to himself 'Brian Goldie – Scots Swindler). As in the case of the police in Kho Tao Thai Police have not yet cottoned on to his activities.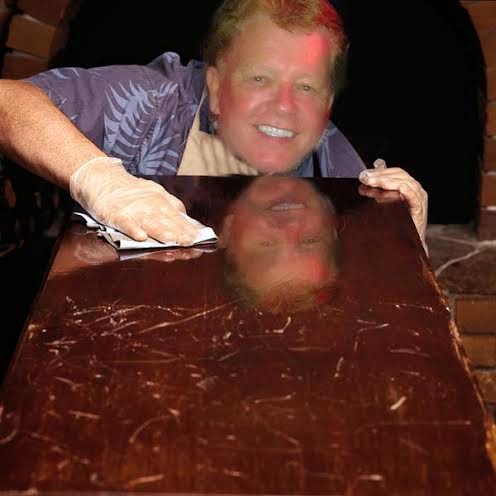 Photo-shopped pic of Hanks in the furniture restoration
business – The Weapon
#DavidHanks is nobody really apart from being the friend and banker for Brian Goudie.
He is from Girvan, Ayrshire, and apart from a history of attempted insurance fraud and running a furniture upholstery franchise, his main claim to fame was as the owner of Masquerades Brothel in Melbourne.
Drummond wrote that he was a former pimp and was sued. Hanks is now suing for being accused of being 'mafia' an expression used by the Thai press after his arrest by the Department of Special Investigations in the Thai resort of Pattaya for racketeering, lending money to Russians at 2 per cent per day, or 60 per cent a month.
They are both colleagues of Drew Walter Noyes who with his common law wife is also in court in Pattaya on charges of trying to cheat expatriates..all in all everyday life in Thailand.
Rabbie Burns **** And people complain I need a sub-editor