FISHERMAN RECALLED IN KOH TAO MURDER HUNT
LAST CCTV OF HANNAH WITHERIDGE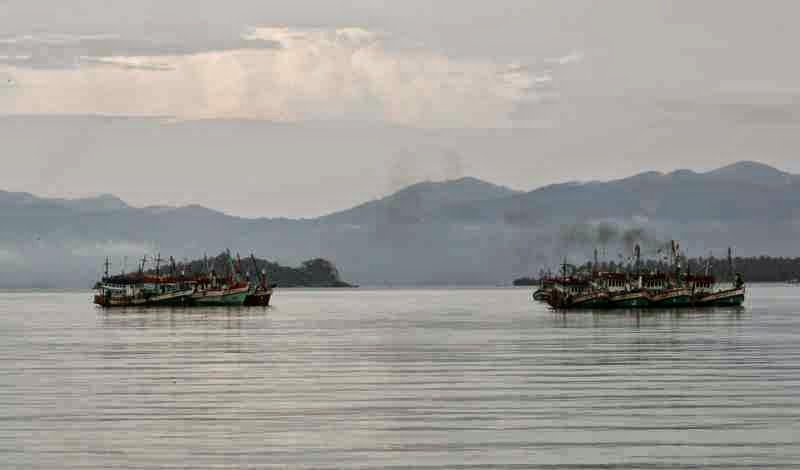 Thai police investigating the murders of Hannah Witheridge
and David Miller on the holiday island of Koh Tao now fear that that they may
be a copycat attack of the rape and murder of a Reading University student on
the nearby island of Koh Samui.
Police have taken the details of the fishing boats moored
off Sairee Beach on the island of Koh Tao, having admitted that both killers
were Asian, and are now investigating the possibility that just like in the
murder of Katherine Horton, 23, in Koh Samui in January 2006, the two latest
victims might have been murdered by fishermen who swam ashore to wait for a foreign
victim.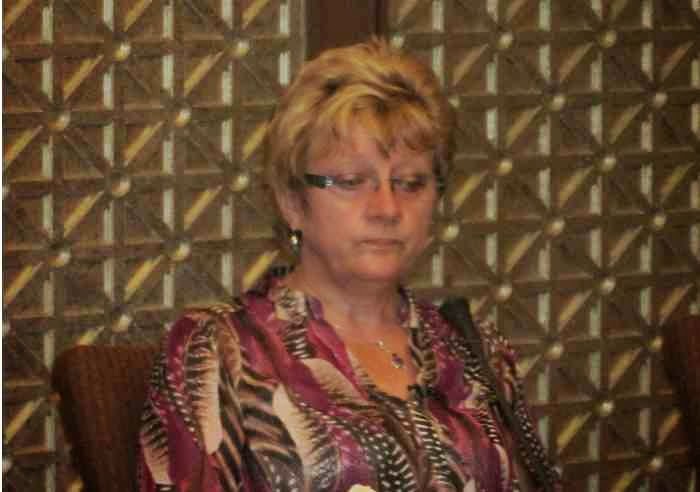 Sue Jones in Bangkok trying to pressure police to find
to her daughter's killers
As the mother of law graduate Kirsty Jones, 23, from Brecon,
who was raped and murdered in Chiang Mai in August 2000 criticised Thai police for 'learning
nothing' since the failed investigation of her daughter's death. In that
investigation they concentrated on foreigners and tried to force a confession
from a Burmese-Karen tourist guide.
They initially charged the British owner of the Aree guest
house Andy Gill with her murder but were forced to release him when the DNA was
proved to be Asian. The detective in
charge had said that the killer 'could have bought the sperm from a male
prostitute and introduced it to the crime scene."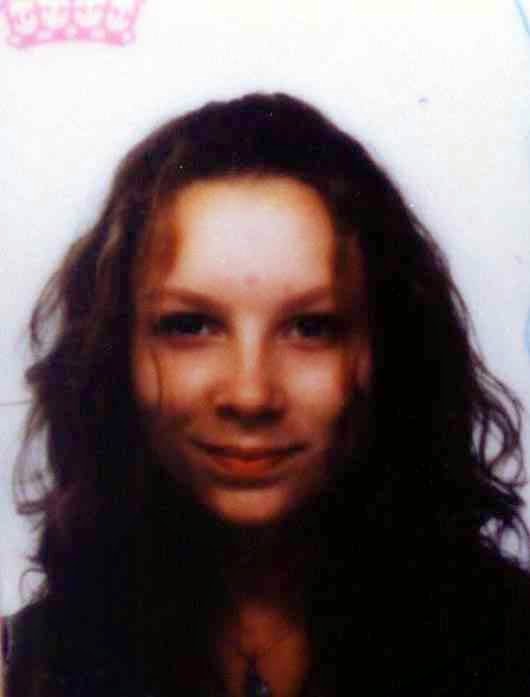 Kirsty Jones
The Kirsty Jones crime scene was contaminated as was the
crime scene on Sairee Beach by workers for foundations who act as an ambulance
service. Some very nasty scenes of crime
photographs were published on Thai websites and Facebook pages just as Thai
newspapers published photos of Kirsty's body.
– Thai police have however
been comparing the case to that of Horton. In all three cases little
information has come from the local community.
While this goes part of the way to explaining why they concerted
their investigations on westerners and Burmese migrant labourers, it does not
explain why police did not go to check on the fishermen in the first place.
At the time of the brutal murders last Monday morning when
Hannah Witheridge, 23, from Great Yarmouth, and David Miller from Jersey were
brutally clubbed and hacked to death, some ten fishing boats were lying
offshore. Six of those boats have since
left. It has not been stated whether they had all Thai or Thai and part Burmese
crews.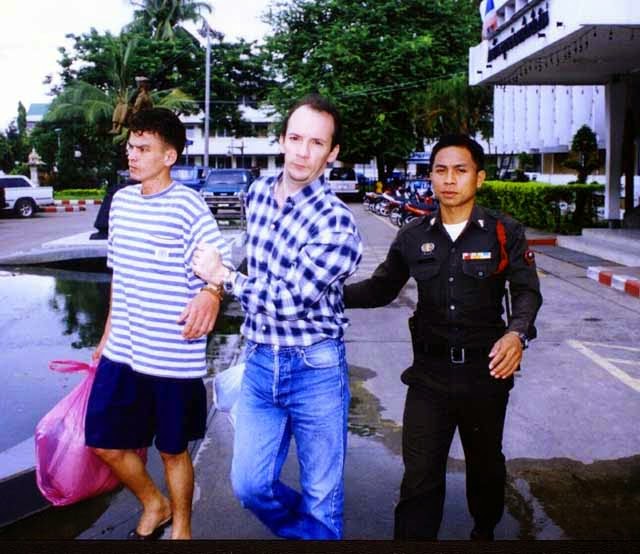 Handcuffed – Andy Gill – but he had to be released
But Pol Col Kitthanes Thananunthawisin, chief of the Marine
Police Division's sub-division 6 said he had the names of all the boats and
they were being recalled.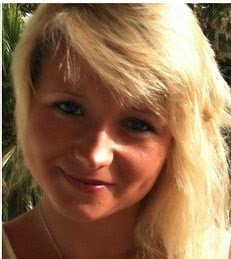 Hannah Witheridge
Police also now say that they have gathered more DNA
evidence from another cigarette butt found on a log near the scene while DNA
evidence from a double penetration of Hannah shows has thrown up the DNA of two
Asians.
They have also found footprints in a local garden where it
is believed the hoe was taken from, and have been checking locals. And they have also taken into their
possession a piece of wood which may have been a second murder weapon – as all
the blood on a garden hoe found near the scene belonged to Hannah.
Thailand's Deputy Police Chief Pol Gen Somyos Pumpanmuang, said
he now believed that Hannah and David could have met and spoke with their
killers shortly before the attacks. There is evidence Hannah might have shared
a cigarette.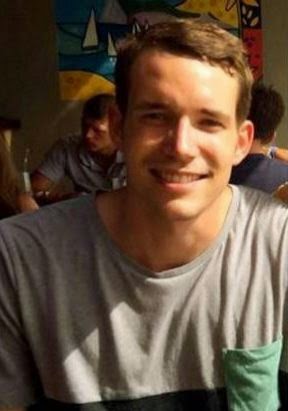 While the Thai police say their investigation has now made
positive progress this is of no comfort to Sue Jones who has said on Facebook "I can't believe how these murders are
following pretty much the exact same lines as Kirsty's , unbelievable. The
Thais have learned nothing!!!"
Prior to police discovering that the killers were Asian she
said:

"The DNA found should
tell them if the perpetrators are British or Thai. If it turns out to be Thai
that really will upset the apple cart as they are back to square one with not a
clue which way to turn.
"Sad to say (I've) been here before, (I) feel so much for
the families involved ,they are at the beginning of what will probably be a
very long road.
And she had earlier commented: 'Here we go again, botched
investigation, DNA contaminated, red herrings everywhere…. Makes me so mad."This case has angered me very much,the way it has been handled almost mirrors what happened in my daughters murder back in 2000.
The Thais have learned nothing…,
No sealing off of the crime scene,red herrings,false statements from the BIB,misleading info,first it's a Brit,then an immigrant,back to the Brit.
Thais say they make an arrest very soon,I have heard it all before.
The only reason the Brit in our case was released was DNA didn't match ,and the forensics guy in Chaingmai did narrow down the perpetrator to be southeast Asian.
Once the UK guys got involved the DNA was then sent for familiar testing,which was closely matched to a tour guide,but there is so much interbreeding with Karen tribes it's not as straight forward as it would be in the uk.
If the UK police are to be involved they have to be officially asked,through the proper channels I.e.fco and embassies have to send official letters of request,this can take months.
Have the Thais checked the lads DNA against what was found on Hannah?
I feel so sorry for the families,the press print stuff that there is no need to print,graphic details that only hurt even more.
No matter what your kids get up to they are still your kids and no one likes to think of them in a "bad"way.
We were so glad when the pm results come back for our daughter,no drugs or alcohol ,not because she didn't drink or no doubt tried a spiff,but because if she had it would no doubt have been her fault she was raped and murdered.
The Thais don't seem to care that they are failing badly and loss of face over a Thai committing the crime seems more important than actually solving the murders.
Personally I don't see this being solved,I hope I am wrong.
I've been trying for 14 years and am no further on……people know,but no one will talk, even for a reward."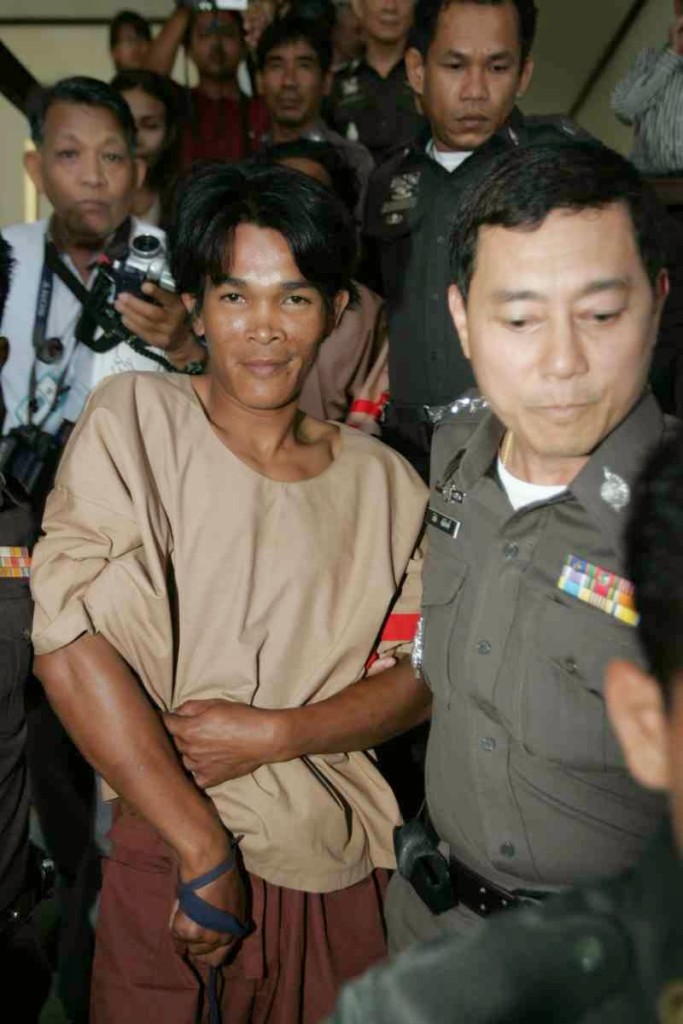 Bulai
There is no evidence of DNA contamination and the Royal Thai
Police have sought the assistance of the FBI in getting more exact DNA profiles
but apart from the presence of David Miller there are uncanny similarities to
the murder of Katherine Horton.
On New Year's night 2006 Katherine was sitting on the beach
in an evening dress outside her chalet when she received a call from her mum
and taken a stroll along Lamai Beach in Koh Samui in January 26th as
they chatted together when she was attacked.
Her attackers were two Thai fishermen, Bualoi Posit, and
Wichai Somkhaoyai, 24, who had spent the earlier part of the evening drinking
and watching porn moves and had swum ashore for some action.
After both were arrested and confessed, Somkhaoyai, further
confessed he had raped women in the past.
It transpired that they had beaten Katherine, raped her, and then threw
her into the sea. She was not quite dead when her body entered the sea.
After the attack both men swam back to their fishing boat
and boasted to their colleagues. The foreign woman, they said, was 'roi' – delicious. (roi is the southern
Thai abbreviation of the Thai word aroi).
No-one thought to tell police – but after murder squad
detectives arrived from Bangkok.
The slow and haltering beginning of the Thai murder
investigation, the most vital time of any investigation, is being blamed on
local police, who did not seal off the island, as was reported.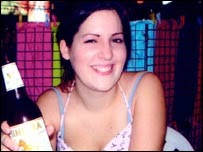 Katherine Horton
A local western 'businessman' said on condition of
anonymity. "The local police are capable of little more than extracting fines
from foreigners and they are in the palms of the local big families on the
island."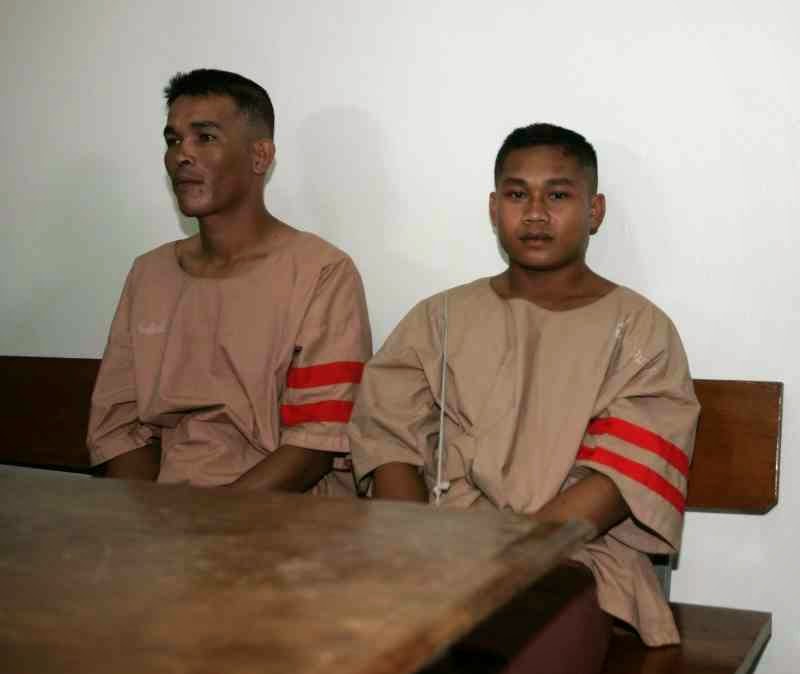 Somkhaoyai and Bualoi sentenced to death but later reprieved