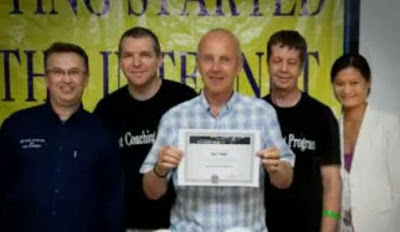 A former Pattaya Brit, Ray Teret, a chauffeur to disgraced British celebrity Jimmy Savile, has been taken into custody by British police in Manchester.


A spokeswoman for Greater Manchester Police said: "A 71 year-old-man was re-arrested in connection with historic sexual offences against children when he answered his bail on Wednesday October 23."
"He was also further arrested in connection with a number of other historic sex offences against children.
"He remains in police custody for questioning"
Prior to his return to Britain last year Teret had been living in Pattaya on Thailand's eastern seaboard where he attended an internet course promoted by the Pattaya Times newspaper.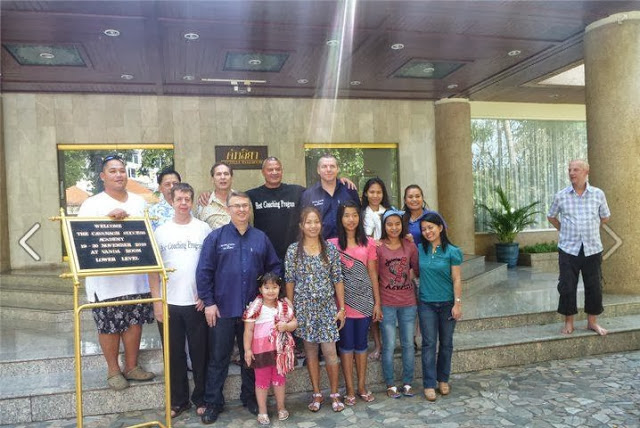 Ray Teret standing apart on the right. Drew Noyes back row third from left
Drew Noyes, unwashed, showing his
Success Academy host (right) a good time
at that other learning establishment the
Buffalo Bar, Pattaya
The seminars were held by the (name deleted by request) Success Academy and were promoted by the Pattaya Times newspaper run by American called Drew Noyes. Drew Noyes also attended special SEO courses offered by the 'Academy'.
You can learn how to hide your identity on the internet, hide bad stories about yourself, and attack others at will.