He's been described as a playboy living the life of luxury in the sun at the age of 25. But the story of Gary McNeish, who with his colleague Chris Niebel from Manchester has been working phone scams, seems the saddest story of the week to me.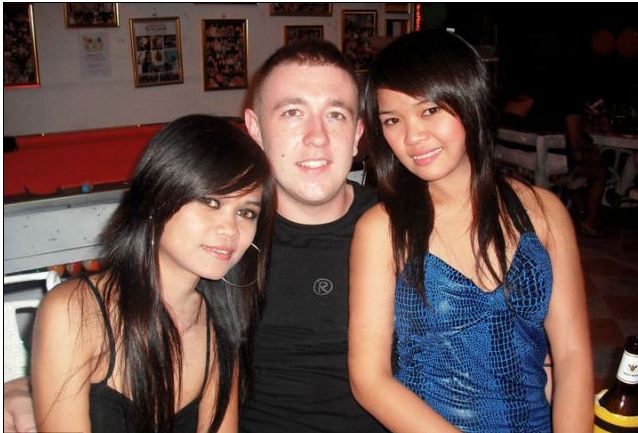 Isn't life great – Gary seems to be telling friends on Facebook.
Yesterday both were fined a total of £440,000 by the Information Commissioners Office in the UK – their crime bombarding millions of people, 840,000 a day it seems, with unwanted messages to gain personal information.
The Daily Mail Reports: "Information Commissioner Christopher Graham said: 'The public have told us that they are distressed and annoyed by the constant bombardment of illegal texts and calls and we are currently cracking down on the companies responsible, using the full force of the law.
'The two individuals we have served penalties on today made a substantial profit from the sale of personal information.
'They knew they were breaking the law and the trail of evidence uncovered by my office highlights the scale of their operations.'
Majestic Residence

Three years ago, the pair from Manchester set up Tetrus Telecoms, a firm which developed systems that automatically sent text messages to millions whose numbers were often dialled at random in breach of privacy regulations.
Usually, the texts said that the sender had evidence that the recipient was owed compensation from an accident or a mis-sold PPI policy. Recipients were invited to text back 'CLAIM' if they wanted to know more, or to send the message 'STOP' if they did not want to receive any more texts.
But this was an outrageous con. Most of the numbers were generated by a computer. So people who texted back simply informed the duo that they had made contact with an operating phone number.
This is valuable information, because such 'live' numbers are the lifeblood of companies that make their money through cold-calling. Having conned people into revealing their phone numbers were active, McNeish and Niebel sold the numbers in their thousands for up to £5 a time to call centres and claims management companies."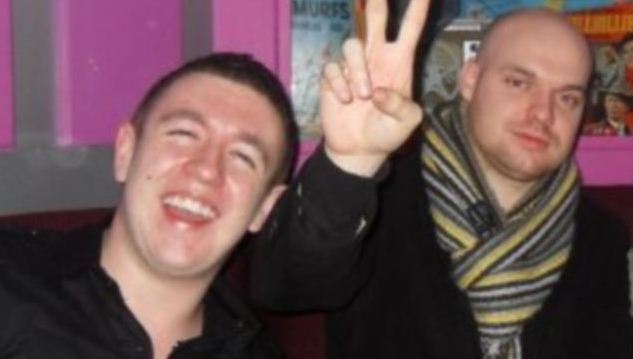 McNeish with Chris Niebel
Well these guys are not bank robbers. Just pests. McNeish based himself in the Majestic Residence on Pratamnak Hill, Pattaya. Nice.
But how sad that a 25-year-old kid decides to live in Pattaya with no goal, no feel good factor job, and living a life much more designed for those 'who normally can't get it' or have 'been there and done that'.
I wish your luck in your next venture Gary. What on earth do you talk about in the pub?
Anybody want his number? He turned his phone off today – on account of pests from newspapers!