BE WARNED. A LIST OF LAWYERS PROVIDED TO BRITONS IN TROUBLE BY THEIR EMBASSY IN BANGKOK IS A CROCK OF……….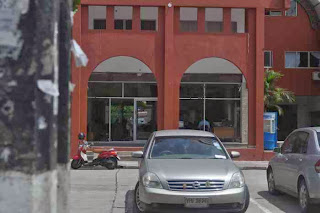 In a hundred years I never thought the British Embassy in Bangkok would leave themselves open to such direct ridicule. But their preparation of a list of lawyers to present to British citizens when in trouble appears to amount to little more than sticking a pin in a directory.


I denied it in an answer to a poster to this site. They have not put Drew Noyes' One Stop Legal Services on their list, I insisted. They had not when I last checked. BUT THEY HAVE INDEED!
Are they in touch with the real world here in Thailand?
This year after our complaint they removed 'British Law' in Pattaya from the list of lawyers they provided to poor Brits in the mire in Thailand. But they could have easily checked themselves that the boss was a struck of solicitor in Britain and facing accusations of cheating Brits in Pattaya.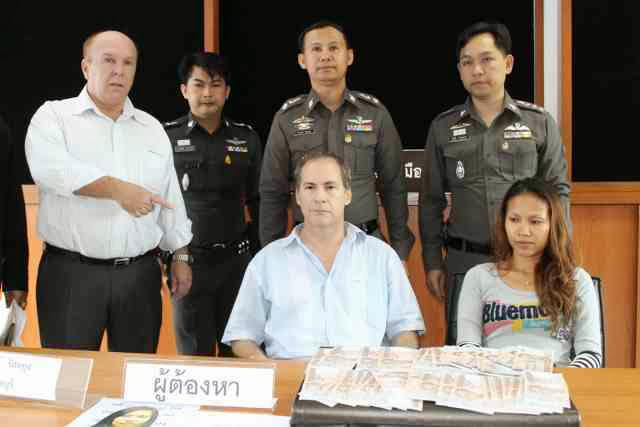 Drew Noyes and Wanrapa Boonsu uner arrest for extortion

Out went 'British Law' and in came 'One Stop Legal Services – you can't make this up!
The bosses of One Stop Legal Services in Pattaya are Drew Noyes and Wanrapa Boonsu
Noyes has lied in the past and claimed he was a lawyer. Of course readers of this site know that and that that he was exposed in an American newspaper long before coming to Thailand for his 'myriad lies'
He has also conned US Ambassador Kristie Kenney into posing for pictures with him.

He was never a lawyer or legal expert to any degree
He too has been accused of multiple cases of cheating foreigners in Pattaya and together with his wife are going through the courts for the attempted extortion of the Thonglor Clinic, Jomtien, and defrauding Dutchman Theo van der Schaff.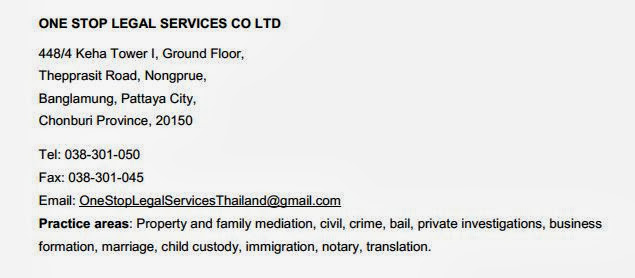 One Stops Embassy listing
Another law firm on the Embassies list is currently representing a group who conspired to defraud a number of Britons out of the condos they had bought and paid for in Pattaya.

The 'Get Out". But will it take responsibility for the actions of its own staff
SO BEWARE BRITS! WAKE UP WIRELESS ROAD!
Oh, and good bye Knighthood!