'SO WHAT IS OUR GOVERNMENT AND WHAT IS OUR PRESS DOING?'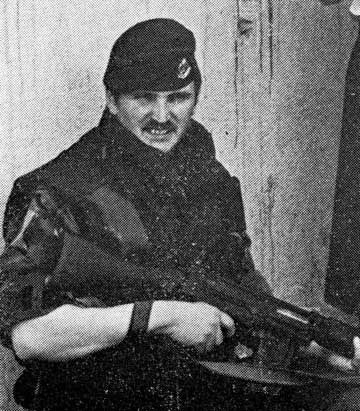 Walker in Northern Ireland

FROM THE 'DET' AND THE IRA – TO CSIS AND THE KHMER ROUGE?

A friend of journalist and film maker David Walker whose body was found yesterday in the Angkor temple complex in Cambodia has revealed that the 58-year-old Canadian who served with the 14th Intelligence Company* in Northern Ireland had a working relationship with the Canada Security Intelligence Agency.
And even though CSIS did not operate abroad, he said, Walker had established links with "Cambodian refugees with Khmer Rouge who links built lucrative lives in Canada and returned to Cambodia pursuing both political and financial enterprises there".
During a live television interview on Canada TV Dr. Peter Vronsky, a professor of history of international relations at Ryerson University in Toronto produced a business card belonging to Walker's former desk officer at CSIS and stated that after Walker was reported missing under highly mysterious circumstances on February 14, he called the number and a current officer at the desk took his
call.
Vronsky stated he was subsequently debriefed by CSIS and asked not to reveal Walker's relationship with them.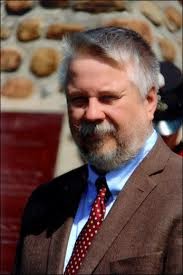 Peter Vrosnky
When asked whether Walker's death in Cambodia might be related to his work here, Vronsky stated that some Cambodian refugees with Khmer Rouge links built lucrative lives in Canada and returned to Cambodia pursuing both political and financial enterprises there.
He pointed out that among some
of the people suspected in Dave Walker's disappearance are Cambodian-Canadians returned to Cambodia.
Vronsky states that he came into possession of the card when he was debriefed by the CSIS officer in 1997 after his return from Chechnya where Vronsky worked undercover on a CTV produced investigative documentary on nuclear weapons smuggling after the fall of the Soviet Union. Dave Walker had facilitated the debrief with the CSIS officer.
Vronsky states that several of Walker's friends were aware of his links to CSIS but that they remained silent in the fear that Walker might have been kidnapped and was still alive and that such revelations would make matters worse for him – especially if he was in the hands of former Khmer Rouge members.
FOOT DRAGGING
Vronsky says that he was instructed by CSIS not to reveal Walker's connections even to police or officials in Canada Foreign Affairs, but upon seeing a reluctance on the part of Canada Foreign Affairs to press the Cambodian authorities to upgrade the foot-dragging 'missing persons' investigation by Cambodian authorities of Walker's disappearance to a criminal kidnapping investigation, he reluctantly informed a senior official in Ottawa at Foreign Affairs Canada in South East Asia case management, Jean-Francois Parizeau, and was assured that the Canadian government would
do its utmost in pressuring Cambodia to conduct an effective and vigorous investigation and in persuading Cambodia to allow Canadian investigators to assist in finding Walker.
"Children found Dave Walker," said Vronsky. "What has Foreign Affairs been doing all this time?
What had the police been doing these last ten weeks?"
Vronsky said in the CTV interview that Cambodian Police have not even communicated with the Canadian police agency of record, the Edmonton Police (where Dave Walker's next of kin reside) since March.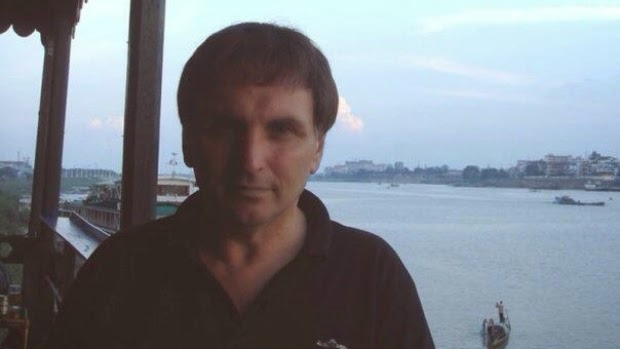 "Dave Walker deserved better that to be treated as some adventurer or tourist who bumbled his way into a dangerous place like Cambodian not knowing what he was doing."
Vronsky called on the Canadian media and members of Parliament to ask why Dave Walker's disappearance has been treated as a "non-criminal" matter by both Canadian and Cambodian authorities, despite the highly suspicious circumstances of Walker's disappearance on February 14 in the middle of the day in the center of Siem Reap. Walker had stepped out of his hotel room briefly at 2:00 pm to allow housekeeping to clean it, leaving behind his cell phone, passport and laptop, and was never seen again.
ASSASSIN
"His immaculate disappearance in broad daylight with no witnesses or a single trace or clue, was unusual even by Cambodian standards," states Vronsky. "It appears to have been professionally done and with no demands for ransom, the object must have been to assassinate Walker."
Vronsky points out that one of the alleged Canadian-Cambodians suspected in connection with Dave Walker's disappearance is reported to hold a senior officer's rank in the Cambodian Police in Siem Reap – the very police force investigating Walker's disappearance — and that he originally had entered into Canada in the early 1980s as a refugee following the collapse of the Pol Pot Khmer Rough killing fields regime.

Vronsky says, "now that Dave Walker's body has been found, all excuses for a foot-dragging missing person's case are over but I already am beginning to detect the Cambodian authorities developing a new spin when they publicly state that they cannot upgrade this investigation to a criminal one because 'no signs of trauma' are visible on Walker's body.
LIES
"Every big lie begins with a small truth. Photographs of Dave's body at the crime scene were e-mailed to me shortly after his discovery. Yes, it is true there appear to be no "no obvious signs of trauma"—but only because his body is in an advanced state of decomposition! Somehow that part is the part left out of the current 'spin' forthcoming from Cambodian authorities. We are worried that we are facing more foot dragging and perhaps even a cover-up."
Vronsky said that a very sophisticated autopsy is needed and again is asking what the Canadian government is doing to ensure that Dave Walker receives that autopsy and that the investigation is upgraded to a criminal one.
"The Canadian Government must pressure the Cambodians to invite Canadian investigative resources into their jurisdiction to aid with thisinvestigation. Dave Walker deserves better than what he has been gettingfrom us."
What was the print media doing? he asked. What was Canada's Department of Foreign Affairs and Trade doing?
LINK TO INTERVIEW
*The Int and Squint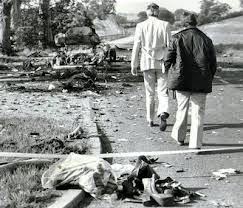 The 14th Intelligence company, nicknamed the 'Int and Squint' was a company of the British Army Intelligence Corps which carried out secret recon and ambush operations against the IRA and also supposedly loyalist groups in Northern Ireland beginning in the 70s. However it was accused of colluding with the Ulster Volunteer Force on many occasions – More specific allegations were made that they had a hand in the assassination of IRA Provo John Green, bombings across the border in Dublin and Monaghan and the killings of members of the 'Miami Showband' one of Ireland's top cabaret acts.
The band were travelling back to Dublin after performing across the border and were stopped at a UVF checkpoint. A bomb which was being place on their minivan exploded killing two British soldiers putting it their and the other soldiers then opened fire on the band. Two British soldiers who were also members of the UVF were given life sentences. The plan was attributed to Captain Robert Nairac of 14 Intelligence Company – who was later assassinated by the IRA.
The 14th Intelligence Company was known both as the 'Int and Squint' and 'The Det'.