HE SAYS HE IS LOOKING FOR A KILLER BUT HIS LAST VICTIM WAS 'TIED TO A CHAIR WHICH WAS BOLTED TO THE FLOOR' AND THEN HE BROUGHT OUT HIS EXTENDABLE BATON.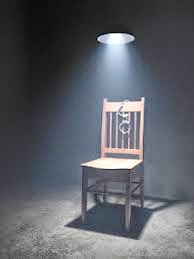 A man on the run from kidnap and torture charges with a 30-year history of crime is today exposed as the man behind false 'intelligence briefings' on the death of journalist David Walker whose decomposed body was found last week in Angkor temple complex.
And the briefings sent to the Canadian authorities friends of Walker believe may have been in part responsible for the inactivity of the Canadian Ministry of Foreign Affairs and Trade over the death of Walker.


A statement issued out of Bangkok that they were working with the Cambodian authorities was clearly untrue at the time – because not even the Cambodians were working on the case.
But of course the Canadian authorities may have done nothing for the simple reason that they have not officially needed to as this was filed officially as 'Missing Persons' report. And an autopsy has yet to officially determine the cause of death.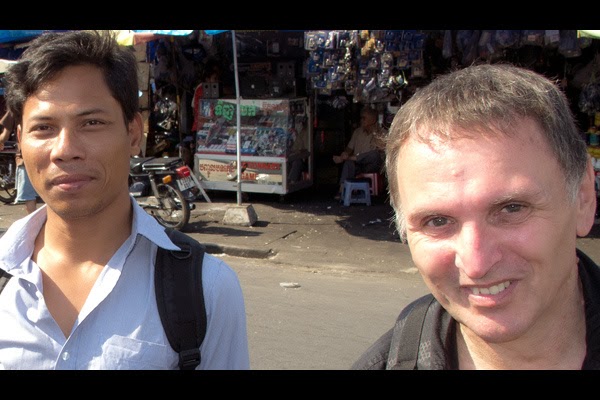 Sonny Chhoun with Dave Walker: Picture : Richard S Ehrlich
Reports sent from a so called Australian 'investigator' called James An to the Cambodian Military Police and also police in Edmonton, Alberta, pointed the finger at Sony Chhoun who is Walker's partner in their film production company Animist Farm Films. James An suggested that Sonny Chhoun was milking Walker's cash.

That seems incredible to friends of Walker who also knew Sonny, who believe James An is leading a false trail. They believe he was murdered but not by Sonny. Above is their campaign on the 'Find Dave Walker' Facebook page.
But while James An accuses Sonny Chhoun of milking David Walker's cash – this is a subject he knows all too well. And he also knows about false trails.
Today we name him as JAMES GUIDO EGLITIS – a serial fraudster with a history a fraud involving millions of dollars in boiler room operations across the world and a history of violence to boot.




Eglitis is currently on the run from police in Queensland, Australia, where he fled bail pending trial on charges of kidnapping, two counts of deprivation of liberty, robbery with violence, impersonating an Australian Federal Police officer, and possessing restricted items – two sets of handcuffs and an extendable baton.
In the northern Cambodian capital of Siem Reap, just 13 kilometres from where Walker's body was found this week he has posed variously as an agent for the United States ICE (Immigration and Customs), the Australian Federal Police, the Cambodian military and even the Cambodian Interior Ministry. He appears to have an unhealthy relationship with a senior Cambodian Military police officer.
This 67-year-old with a vicious streak is still scamming and threatening and this time say sources in Siem Reap he is is creating his own version of events surrounding Walker's death. over – False or not – Eglitis should be behind bars

Some of his material has been appearing on the internet under the heading: 'The Siem Reap Scandals'. The news the newspapers don't share.'
It might be more accurate though to say 'won't share'. The jottings would not pass muster on any legal parade.
But the Canadian authorities have been taking his reports, four of them. while doing nothing themselves to check on where Walker could have gone or indeed who was James An.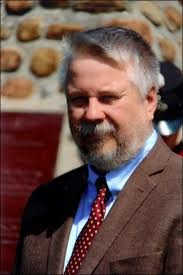 Vronsky – misled
The reports were sent back to Canada and onward to the Edmonton Police through a Canadian professor called Peter Vronsky – 'an author and investigative historian' who studied 'espionage and criminal justice' at the University of Toronto.
Vronsky a professor in the History Department of Ryerson University, Toronto, and a friend of Walker's, revealed this week that Walker had had a working relationship with the Canada Security Intelligence Service (CSIS)and that he also had had contacts with former Cambodian refugees who had returned from Canada.
Vronsky did not know he was being tricked by James An.
But he has kept up a campaign on a Facebook site 'Find Dave Walker' where posters have actively criticized the lack of action by the Canadian authorities.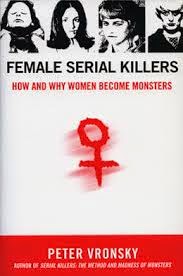 But Vronsky is an authority on serial killers not serial swindlers.
He has written the books: Serial Killers: The Method and Madness of Monsters (2004) and Female Serial Killers: How and Why Women Become Monsters.
James An's stories perhaps seemed more likely than the other stories put out that Walker's disappearance might have something to do with the Khmer Rouge .
Walker has been making a film about a former Khmer Rouge soldier and his charitable works.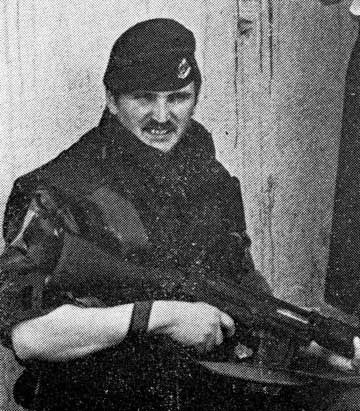 There was even the suggestion that the IRA had something to do with it.
Walker had volunteered and served with the British Army initially in the Military Police in Germany and at the regimental headquarters in Rousillon Barracks, Chichester, Sussex.
He later transferred to the infamous 14 Intelligence Company – known as the 'Int and Squint' taking part in covert operations against the Irish Republican Army (IRA) and Ulster Volunteer Force (UVF).
The 'Int and Squint' unit was accused of teaming with the UVF on more than one occasion and notoriously at the massacre of the Miami Showband – a group whose truck was blown up and members gunned down while travelling back to Dublin from a gig north of the border. Walker was not with the unit at the time.
Walker disappeared from the Green Village Angkor Guest House in the northern town of Siem Reap on February 14th clutching a bottle of water and leaving behind his mobile phone. (The water bottle was found at the scene of death.)
He told the maid to make up his room. He was obviously not planning to be away for long.
His disappearance made international news and Matthew Robertson a spokesman for the Embassy in Bangkok said that officials were working with the Cambodian authorities but could not say more.
This was puzzling because, as stated, there was no Cambodian investigation at all into the disappearance of Dave Walker, an amiable non drinking non-smoking, old Asia hand.
Six days after he went missing all his articles were in his room, just as he had left them – even his mobile phone.
Despite international publicity not one person in authority wanted to know. A representative of Walker's family in Edmonton then begged Canadian officials to see for themselves.
Royal Canadian Mounted Police officers in Bangkok stayed but a consular officer flew to Siem Reap for one day.
A family source said: "We asked her to take possession of his belongings. She refused. We asked the Embassy official to speak to David Walker's business partner Sonny Chhoun. She refused and returned to Bangkok after a short conversation with Cambodian Immigration officials".
Meanwhile James Eglitis was ratcheting up his investigatory skills while people were unaware that he was also known as Guido James Pomar, Ian Hedley, Su Jia and James Keuning.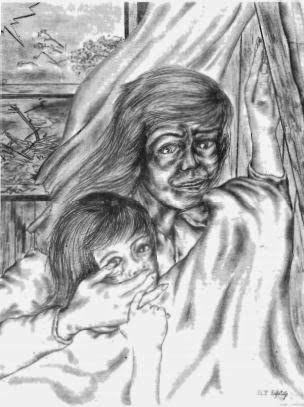 An Eglitis original
Eglitis, something of an artist, can talk up his prowess as not only an investigator but also as a war hero. The Phnom Penh Post has written a story about him displaying his paintings of Cambodian women in an exhibition in a Siem Reap hotel quoting him as saying that he had first come to Cambodia during the war when he 'flew many missions'. He said he was 'inspired by and aiming to celebrate the strength of Khmer women'.
'I was over here during the Vietnam War and saw the decimation, destruction and suffering that these people underwent' he added.
The Phnom Penh Post reported that he had spent 16 years in the military and 22 years in the security services.
Eglitis signed his pictures Su Jia meaning 'Big Tree' – which, he said, was bestowed on him by a respected Chinese artist, Mu Zhuzi. His vanity as an artist was however his own undoing he just could not resist signing some of the paintings in his real name.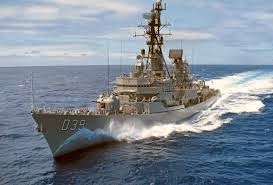 HMAS Hobart still cannot fly
It is true he spent 16 years in the Royal Australian Navy leaving at the rank of Able Seaman R59875 ABRP G. Eglitis.
But HMAS Hobart on which he served as a radar operator did not fly missions over Cambodia, nor did any Australian military aircraft – at least not that the Australian government has admitted to.
A SOCIOPATH ON THE LOOSE
Eglitis, was born in Germany from a family of Latvian descent who emigrated to Australia and settled in Warnnambool, Victoria. After leaving school he served with the Australian Navy up to 1981.
But by 1983 he was in the United States working around Huntington Beach, Newport Beach and Santa Ana, California and getting into trouble.
"Eglitis immediately got involved in boiler-room activity. Since that time, he has bounced from one boiler-room to the next in four different states and has scammed investors throughout the nation," according to the head of the Major Fraud Unit of the U.S. Justice Department.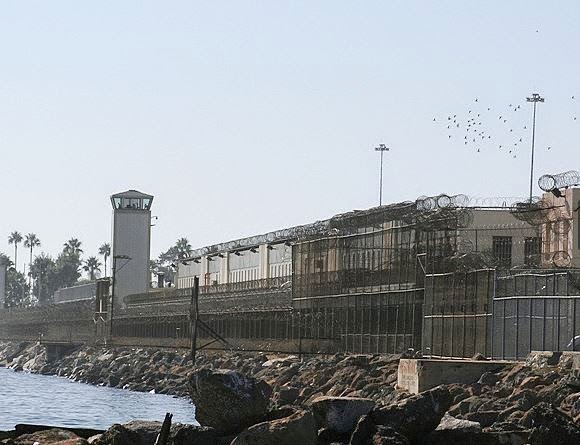 Eglitis' name was linked to boiler room and share trading scams such as 'Intech Investments', 'California Mint', of which he was the sole owner, and 'Whitehall Commodities' and in 1987 he was arrested and put into the Terminal Island prison, Los Angeles while awaiting trial.
It was a nasty business. A colleague at Intech Investments was beaten near to death for tipping off a customer he was being scammed.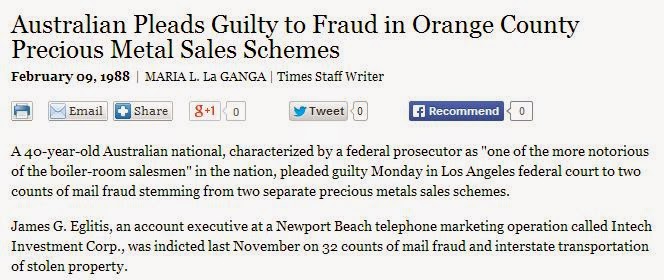 Eglitis was sentenced by an Orange County Judge in 1988 to 4 years six months imprisonment. In addition to the prison sentence handed down in Los Angeles, U.S. District Judge Manuel L. Real gave Eglitis five years' probation and ordered an unspecified amount of restitution. Prosecutors had sought the maximum sentence of 10 years.
"We recommended 10 years for Eglitis because of his extensive conduct," said Assistant U.S. Atty. Terree A. Bowers.
"He would jump from boiler room to boiler room, and repeatedly went after the same victims. In one case, he went back to the same person three different times. He would bleed them dry and keep going until they had nothing else to lose."
Other charges against Eglitis were dropped in Chicago after he agreed to co-operate in another fraud enquiry in Pensacola, Florida. This may be the birth of his 'investigator' notion.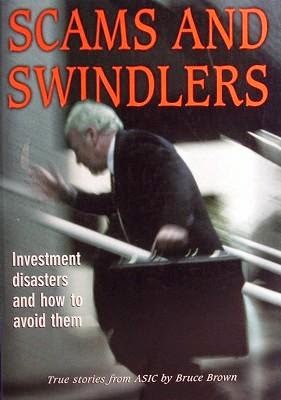 His career in the U.S over in 1996 and back in Australia , he was accused under the name Guido James Eglitis, of selling Futures to three Sydney investors without a futures trading license.
By 1998 he even had a chapter dedicated to himself in a book called: 'Scams and swindlers': Investment disasters and how to avoid them: true stories from ASIC (the Australian Securities and Investment Commission) by Bruce Brown.
In 2003, now in Queensland he was up in court for a series of alleged defamations – then in 2007 in a sensational case in Brisbane he was arrested and charged with kidnapping, two counts of deprivation of liberty, robbery with actual violence in company, impersonating an Australian Federal Police officer, and possessing restricted items – two sets of handcuffs and an extendable baton.
According to the Australian Associated Press:
"On April 21, 2007, Guido James Eglitis, while posing as an Australian Federal Police Officer kidnapped Ronald Sydney Ryton-Benson in the Pacific Golf Club car park at Carindale in Brisbane. Eglitis posed as an Australian Federal Police Officer and handcuffed Ryton-Benson and forced him into a white van at 3:30 PM on April 21, 2007 and driven to a residence in Annerley in Brisbane. There he was tied up in a chair bolted to the floor and Eglitis and an accomplice, David Thomas of Annerley, demanded money from Ryton-Benton."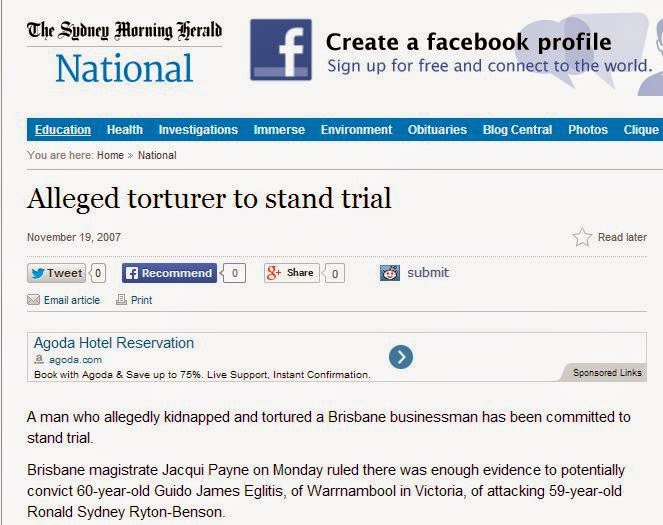 Australia has since been the source of several of these scams including recently the LM Managed Investment Fund which has taken down expatriates all over Asia.
It appears the magistrates had not read 'Scams and Swindlers'.
But books with an ASIC stamp of approval do not make best sellers. They gave him bail while he was awaiting trial and naturally he fled.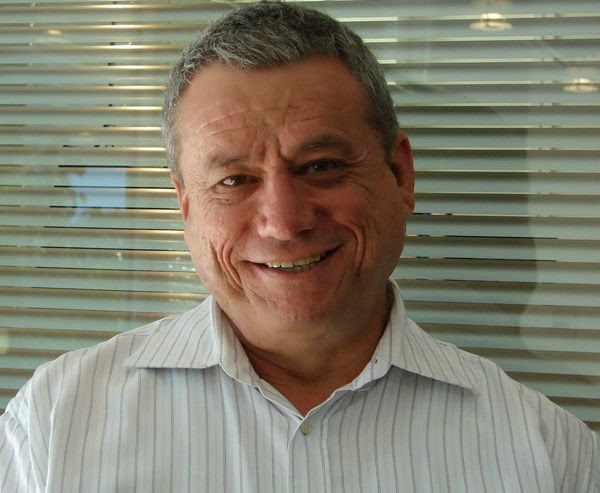 Russo – difference of opinion
By this stage his Brisbane lawyer Peter Russo had withdrawn his services. He said he could not rightly defend his client with the defence his client had proposed.
Eglitis later turned up in Shenzhen, China, where he met Briton Nick Kellingley – an internet warrior who helped him develop his sites. Both moved to Bangkok in 2012 and after a short spell moved on to Siem Reap.
In Bangkok Eglitis, was also inspired by and celebrating the qualities of Thai women. He was often seen in the foreign 'night life' areas of Nana Plaza and Soi Cowboy with a Thai women in tow from Nana Plaza. He also claimed he was in 'intelligence' and a former Australian SAS man.
He had left a wife in China, he said, and was waiting for her to join him. He could not go back and pick her up. Expats in Bangkok however were quicker to cotton on to this chancer and he was banned from several bars.
Sunderland, England born Nick Kellingley, 41 is the webmaster and Eglitis, using the name James An, is the 'Consultant Investigator' on (www.brighamyoung401.wordpress.com/) the site which offers 'The Seam Reap Scandals' – the news newspaper's don't share.'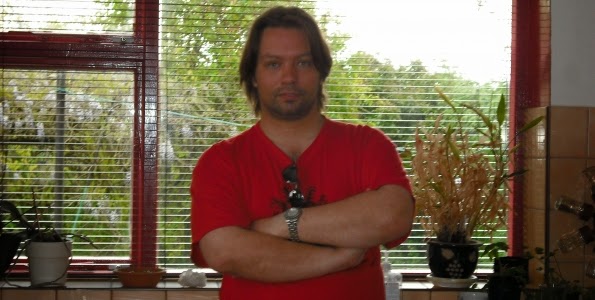 Nick Kellingly
In order to prove his innocence Sonny Chhoun, who had been interrogated by Eglitis and Kellingley accompanied by a Khmer military police officer (acting in a private capacity) handed over to them details of transactions in their account with ANZ Bank account Kuok Smuol Brothers Co. Ltd. in Siem Reap. Walker had recently come into a small inheritance.
Eglitis is reported to have physically threatened Chhoung.
Eglitis reportedly says he has the support of the 'top brass' in Siem Reap to anybody who will listen in his favourite bars, Rosy's Guesthouse, Picasso and Jungle Junction not far from his home near Angkor High School. He later told us that he was working for a Khmer Police General.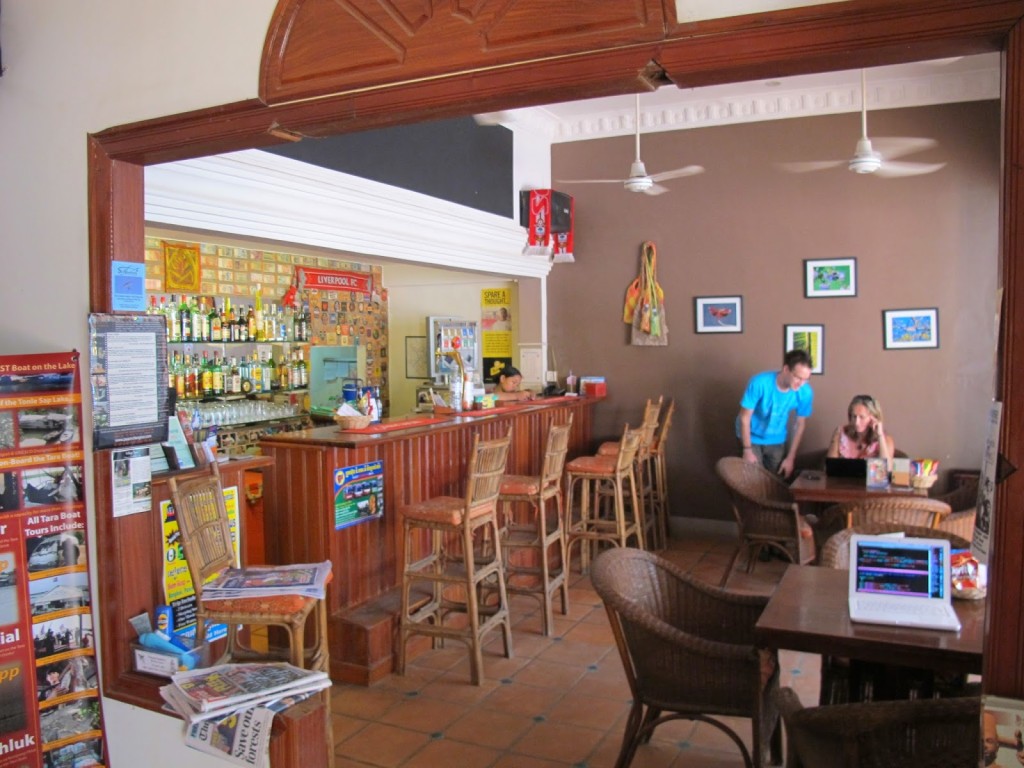 Rosy's
Kellingley, the son of Krystina Kellingley – author of the children's book 'Mistflower – The Loneliest Mouse' – lives in Siem Reap with a Thai ladyboy ostensibly running a business called 'Cambodia Creatives' offering such things as a 2 day Business and Integration course for foreigners at US$400 a time.
But he is of little note other than a history in Vietnam of upping and leaving without paying his 'writers' and also being an 'internet warrior' going under the names 'ProfanipenGuin' and 'Penguinosaurus' and 'Satan's Little Helper'. He has announced he will shortly be moving to Thailand on an educational visa.
Who killed Walker remains a mystery. Vronsky's claims that he was recently dealing with Khmer Canadians who had returned to their home country and started up businesses appear to be true.
Some of those business are linked to vice – of which the local police and military traditionally take significant proportions of the cake.
What is known is that James Guido Eglitis spent considerable time cultivating contacts in the army – particularly the military police.
While his arrival on the scene is ominous, Eglitis' main concern has always been about money and how he will work his next scam. He is a glib talker but if his past is anything to go by he has little regard for right or wrong and absolutely no conscience.
'I'M WORKING FOR THE MILITARY POLICE'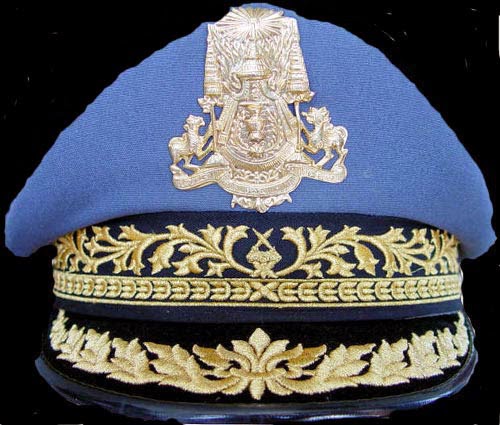 James An said in a telephone conversation this week from Siem Reap: 'I have been working for the Cambodian Military Police. They are the people who really run things around here. All my reports have been sent to police in Canada."
"As far as I am concerned my investigations are coming to a close. Its an expensive business and I have had to have one translate everything into Khmer. I am involved in another investigation with the Military Police.
"As far as I am concerned Sonny Chhoun should be brought in for questioning."
He said he was Australian and had been involved in investigations for over 30 years – but did not say he had actually been the subject of them. Asked where his family came from he said 'Russia'.
'Oh An is a shortened form of Antanov is it?' He did not answer. He did however state that although he had served in the 'military' for 16 years he had spent most of his time out of Australia since.
Family and friends are unlikely to accept Dave Walker's death was either accidental or as a result of a heart attack – unless that heart attack was induced by a physical attack.
Eglitis said he believed Walker's death was brought about by Walker's partner Sonny Chhoun who was working with 'people of influence' in the area.
I asked for copies of the investigation reports he had sent to the Canadian Government. He declined. But he later rang back and said Peter Vronsky would send them. Peter Vronsky later messaged to say James An had not authorised him to pass them on.
Expatriates in Bangkok know An better as Eglitis. 'Ah that's the guy who says he served in the SAS and is now in intelligence," said one. "He was always borrowing money then making a show of giving it back quickly. He made me think he was leading up to something."
When I later called James An to ask why he had changed his mind. He said: "I left it to Vronsky to decide."
But he added: "But as I did this report for the Cambodian military I guess it is up to them.."
When I asked if James An was his real name he answered: "That is neither here nor there. It is of no consequence?
"It would be if your real name is James Guido Eglitis."
Silence
"Is your real name James Guido Eglitis?"
"I have answered that."
"I did not hear you."
"It is of no consequence. You should not be concerned about me, You should be concerned about David Walker.
"I am concerned about Dave. But I am very concerned if your real name is James Guido Eglitis'.
Conversation ends.
Later after connecting by mistake:
Drummond: Sorry. That was a misdial. I don't think we have anything more to talk about?
Eglitis: Yes. That's right. When are you coming to Siem Reap.
Drummond: Maybe at the weekend.
Eglitis: Good!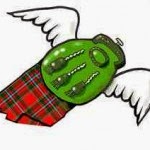 A Flying Sporran
Investigation
LEGAL NOTE:* The information about James Guido Eglitis was passed on to the representative in Washington D.C. of Walker's family, in particularly his cousin, more than two weeks ago and was passed on to the relevant authorities,including police in Cambodia and Australia.
Prior to publication requests were made to the AFP both in Canberra and Phnom Penh to provide a reason why this story should hold. No reasons were provided nor was any request to hold made.
The family continues to press the Canadian authorities to act in this case.