WHAT RUSSIAN MAFIA? NOT HERE!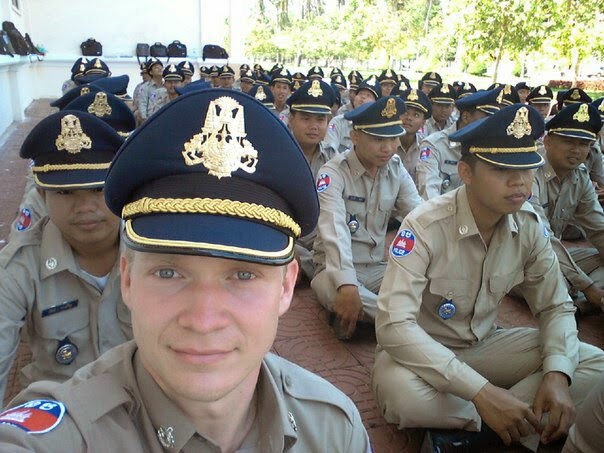 Before – Captain Ostap Doroshenko – family picture
It has got it all. Feuding Russians, retribution, fast cars, perhaps faster women, and an island fortress resort in an country struggling to develop.

Two Russians Nikolai Doroshenko and Sergei Polonsky have been having a long business feud over ownership of the Victory beach down near Sihanoukville, Cambodia.
Sergei Polonsky a property magnate is wanted on an Interpol warrant for embezzlement to the tune of millions of dollars in connection with his Mirax property empire. But the Cambodian Court rejected extradition.
Polonsky has also been accused of kidnapping some Cambodian seamen and making them walk the plank so to speak. With two other Russians he was accused of locking one seaman in a cabin and forcing several others to jump overboard.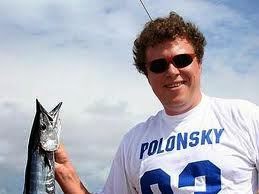 Sergei Polonsky
But he was released on bail from those charges as well. The case appears to have been halted after he paid some US$12,000 plus in 'compensation'.
Alexander Lebedev, now the owner of the Independent and London Evening Standard is famous for punching Polonsky in the face three time live on Russian television in a programme called NTVshiki. He did not like Polonsky's property empire.
Doroshenko, whose son is the owner of the Snake House Hotel claims he arrived in Cambodia in 1993 with just US$20 in his pocket to begin his own property empire and also become an expert in snakes. He studied zoology at University. I'm guessing he had more then US$20.
Pit Vipers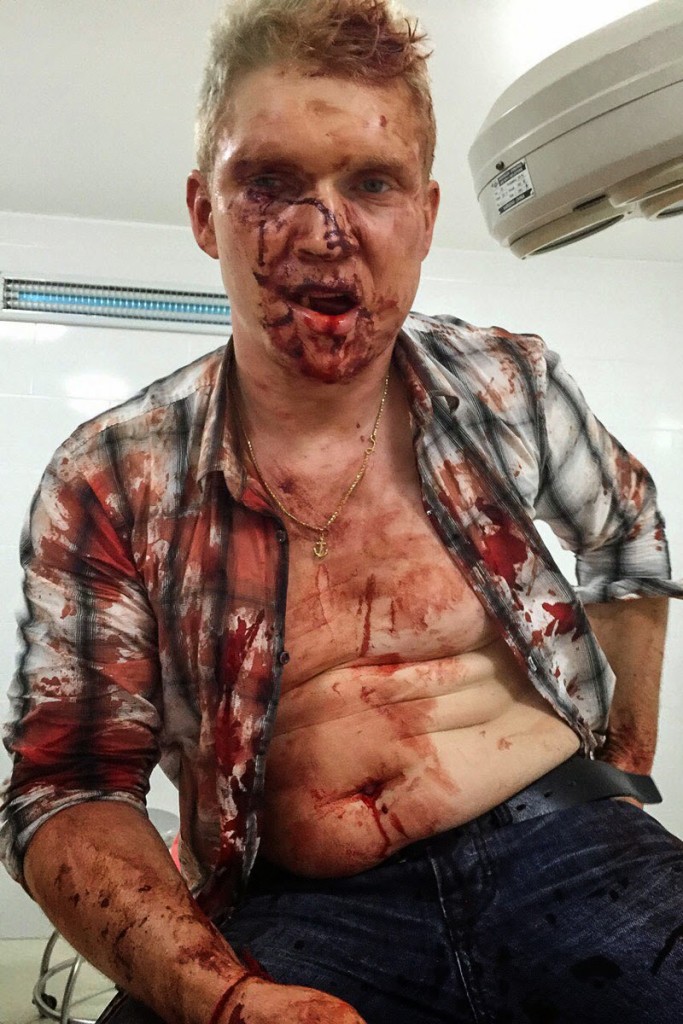 After – Captain Ostap, pictured by dad
The Snake House also houses the Snake Pit bar which the last time I looked had a pool and an array of hostesses who would dive in with the customers.
Doreshenko, 56, also apparently owns Koh Dek Kuol an island off Sihanoukville jointly with Polonsky which they are also fighting over apparently. This is the location of Polonsky's luxury fortress like Mirax Resort.
Now Doreshenko is accusing Polonsky of arranging the beating up his Porsche driving son Ostap 36, who also happens to be a Captain in the Cambodian Immigration Police. Polonsky vehemently denies it.
Ostap said he was forced to drive his Porsche
Polonsky's lawyer Benson Samay said he is preparing a lawsuit against the Doroshenkos for falsely accusing Mr. Polonsky of involvement in the case.
"It's a fake story," said Mr. Samay, adding that the CT Clinic where Ostap Doroshenko was initially treated claimed that his injuries were not real.
"Maybe the blood is chicken blood," the lawyer said.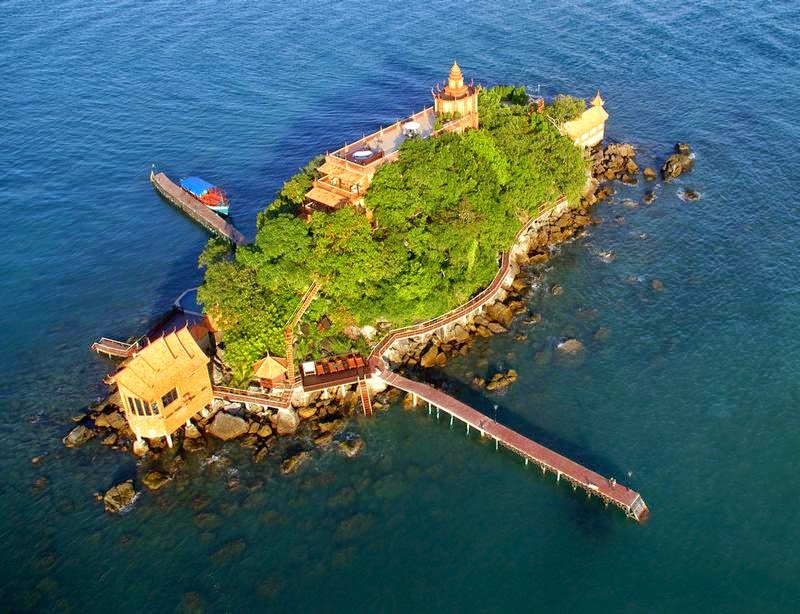 Koh Dek Koul
As you will now have guessed Sihanoukville is one of the places where foreigners go if they are no longer welcome in Pattaya, on Thailand's eastern seaboard.
Provincial Minor Crimes Police Chief; yes that is quite some demeaning title, Men Vanny told the Cambodia Daily that Ostap, 36, who has become a Cambodian citizen, was lured to meet two Russians who wanted to get money – US$1000 – to a third Russian, Denis Valov.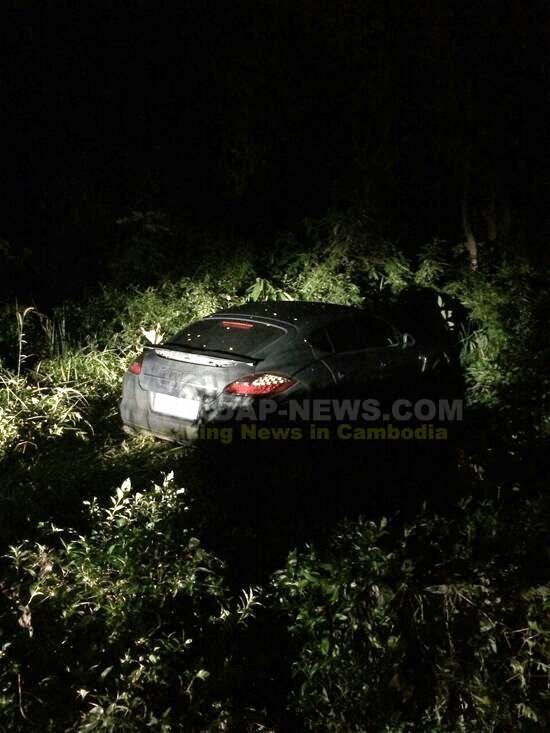 Cambodian off road Porsche Panamera turbo – DAP News
Actually the Khmer Times reports that the US$1000 was to buy buckwheat for Valov – which sounds a bit on the high side.
Valov is in jail accused of running over and killing a Cambodian high school student aged 21 while drunk.
The money was probably not for normal prison expenses.
Russians, vodka, and Cambodian roads, do not mix and Valov may have to pay further penalties.
Valov incidentally had been employed in the Snake House Hotel.
Russian Greeting?
"After they shook hands, they began punching [Ostap Doroshenko] in the face, causing him to fall back into his car," Mr. Vanny said, adding that the men also fired a stun gun into his back.
Ostap had to drive his Porsche off the road to get away from his attackers.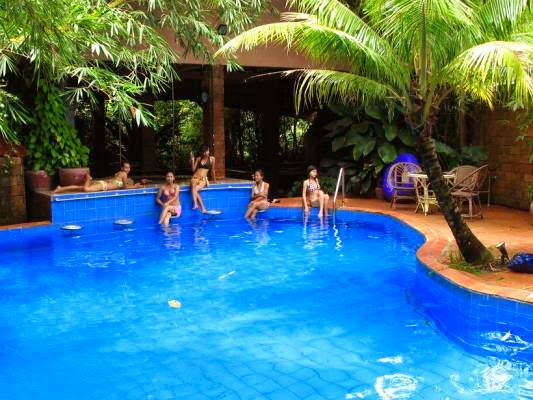 Snake Pit – Sihanoukville
"People assume wealthy Russians are Mafia"
Nikolai Doroshenko gave an interview some time ago to the Phnom Penh Post – asked if had seen any Russian mafia he gave the following answer below.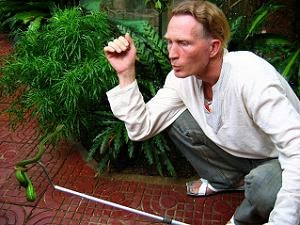 Snake man Nikolai
"All foreign people are afraid of Russians. People see one man, and it's no problem. Two men are no problem.

But three men are a Mafia. And if they're wealthy they must be Mafia. People look at wealthy Russians and assume they're Mafia.

'But actually, no. In Cambodia, it would be too hard to make a Mafia. For example, smuggling narcotics is impossible."
Too hard to make Russian mafia in Cambodia?