JUDGES SET NEW LOW IN THAI JUSTICE SYSTEM
Just when you think things cannot get worse – the Thai justice system never disappoints. Details are now coming out about the recent incarceration of Jack Hansen-Bartel – the young Australian former pupil of the New International School of Thailand – who was beaten up apparently by two young American-Chinese rich kids at the Green Mango Club on the Thai holiday island of Koh Samui.
Jack who was viciously attacked, with an ashtray allegedly by Raymond Chang and Ryan Wang who had just graduated the Shanghai American School, had had to undergo surgery, then corrective surgery, and will continue to do so for at least another year.
His crusading mother Annie Hansen has helped him bring charges against the assailants.
The millionaire father of Raymond Chang – Raymond Nobu Chang – a graduate of the John F Kennedy School of Government at Harvard University flew in to Koh Samui last year and by all accounts told Samui police to charge Jack with something.
Samui police could not find anything more than misdemeanor or common assault (usually settled in a police station for a 1000 baht (£20) fine.
Now it appears these charges have been changed to assault and drunk and disorderly.
In any case Jack was not pleading guilty to anything. The CCTV video confirmed his story that he was perfectly behaved.
Samui police were not having it. They chose the word of the rich Chinese Americans and an officer was duly dispatched to Bangkok to caution and charge Jack.
This would have cost the prosecution ten times the penalty Jack would receive – and few people believe they stumped up themselves.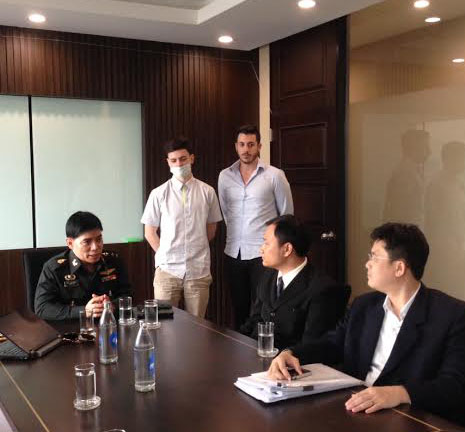 Jack and elder brother Jess with NCPO officials
In stepped the National Council for Peace and Order announcing saying they wanted to ensure transparency – and then did absolutely nothing to ensure transparency.
Raymond Nobu Chang at the court
They just disappeared into barracks again.
A full year has passed and of course none of the cases has gone anywhere, despite Thailand promising a tourist court to deal speedily with these sorts of incidents and Koh Samui court itself making public announcement to announce their own special court.
The two Americans have been allowed bail to attend their American Universities – and Jack has been stuck in Thailand, already missing one year.
Earlier this month he applied for leave to attend Monash University in Melbourne and what happened?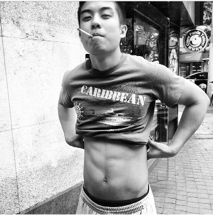 Ryan Wang
He was banged up without even seeing a judge of the court. Court officials locked him out demanding bail of 40,000 Thai baht – twice the legal rate for such an offence.
He was led to the cells apparently now on charges of being drunk and disorderly past the smirks of the two Chinese American boys' families. Mrs. Hansen-Bartel did not have 40,000 baht.
Jack was only released after a call from General Kongkiert Aiphavongs, a former head of the Thai Immigration Police – and a friend of the family, who pointed out that the bail order was against the law.
He was released reluctantly. The Chinese Americans apparently wanted to see him being detained overnight.
The case has been set to go ahead in a year's time.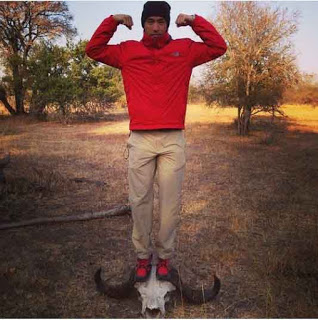 Raymond Chang Junior
It is difficult not only to be in total contempt of Koh Samui court and Koh Samui police.
What is happening here is stunningly obvious.
Jack Hansen-Bartel and his mother are being strung along by the system until they ran out of money and have to give up – and the rich kids end up in society white as snow.
It's happening in cases all over Thailand. It happens time and time again. Whoever allows this has no conception of justice.
The judges were operating against the law – but in Thailand is it a serious offence to criticize the judges even especially if they have no conception of justice.
At the same time police have been going around the bar owners in Soi Green Mango.
There is video after he was attacked showing him flailing in the street at people who were getting in his space while waiting to be taken away.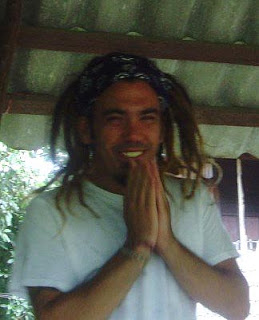 Leo del Pinto
Bar owners are being asked to give evidence about his bad behaviour.
This is exactly what Thai Police did in Pai, Mae Hong Son, when 23-year-old Canadian Leo del Pinto was shot dead by a policeman. Police told bar and restaurant owners to say Leo was attacking police. Thankfully the Thai National Human Rights Commission stepped in to prove the lie.
Similarly we have exposed on this site how Thai police in Pattaya set up a British supermarket manager on a charge of trying to defraud an insurance company by making a false claim that he had been mugged – when he did not even have a holiday insurance policy.
That man was taken to court and was sent to jail without even seeing a judge.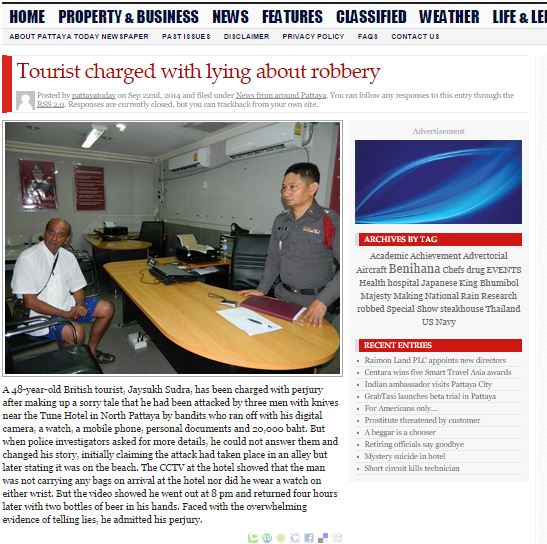 This story which also was published in the Thai national newspapers was a complete and utter police concoction. There
was no overwhelming evidence of this man telling lies but overwhelming evidence that Pattaya Police were and in
any civilised country they would be locked up. Police said he had concocted story to claim against his insurance. The
only insurance he had was medical insurance.
Shortly Koh Samui court will try two Burmese for the murders of British tourists David Miller and Hannah Witheridge.
As usual there will be no verbatim record of evidence – and the defence have already been prevented from seeing and therefore having time to challenge just how exactly the Thai police managed the DNA evidence which they are using to obtain convictions. God help them.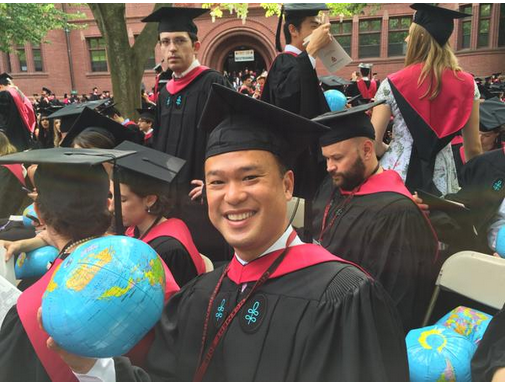 'I've got the whole world in my hands' Raymond Chang graduating the Harvard Kennedy School 2015. Good at politics,
though perhaps money politics he has managed to make two attackers victims and a victim the attacker. Addressing the
class of 2015 Britain's David Miliband former British Foreign Secretary told students: " Your mission (should you accept it)
is to commit yourselves to make the world a better place.
Said Annie Hansen, who is coming across the usual Chinese whispers: "I hoped that the Ombudsman office could assist us. Interpol advised TWICE with two different officers that they would help us. Both of them also pulled out saying a very high up general was involved."
Koh Samui may not be the worst court in Thailand, but certainly Samui and Phuket are near the top of the agenda for massive rip-offs of both expatriates and tourists – and those rip-offs invariably involve police and the court and justice system.
As you can see Annie Hansen is strunggling to fight this case but you can help by going to this link
.