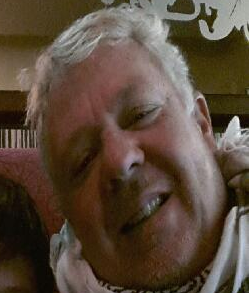 A former director of the small British financial company TBO, 65 per cent owned by former Ukip member of the European Parliament Godfrey Bloom – once described as one of 'Britain's national embarrassment' – has been operating in Thailand as an unregistered independent financial advisor.
Christopher Tressider, appears to have the left the UK since the High Court awarded an elderly couple some £2 million in damages after the company which provided 'negligent advice' gambled their money away on high risk funds which crashed.
The couple, had yet to receive a penny, the Independent newspaper reported last month.
'Since the High Court ruling, TBO has ignored all communication from the Mohun-Smith's solicitor Jonathan Mortimer, from Raworths in Harrogate, including requests to provide details of TBO's insurance policy.
Mr. Mortimer has now written to all three TBO directors – Mr. Scott Robinson, David McLaughlin, a former Ukip employee in Mr. Bloom's office, and Christopher Tresidder – as he pursues them individually for the £2m compensation advising them to take independent legal advice in respect of personal liability.'
Andy Mohun-Smith said:
"I relied upon [TBO] to put in place investments for us that would provide a reliable and comfortable standard of living for the rest of our lives. However, to my complete horror it has become clear that nearly all our money was placed in unregulated collective investment schemes which have been suspended with an almost complete loss of capital."
Christopher Tressider has been linked to Norman Edwin Steele who was recently highlighted on this website.
Let's hope he does not take after Godfrey Bloom, who in 2013 was the overwhelming choice for the Plain English Campaign's 'Foot in the Mouth Award'.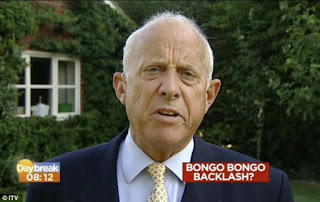 Godfrey Bloom referred to 'Bongo Bongo land' when making a speech about Britain's foreign aid, called women delegates 'sluts' at a party conference, and stood up at a European Parliament session, and attacked a German MP with a Nazi salute and shouting 'Ein Reich, Ein Volk, Ein Fuhrer'.
Amazingly while a member of the European Parliament's Committee on Women's Rights and Gender Equality he was quoted as saying,

"No self-respecting small businessman with a brain in the right place would ever employ a lady of child-bearing age" – and he has also bee attributed with such classics as: "I don't think women clean behind the fridge enough" and "I am here to represent Yorkshire women who always have dinner on the table when you get home."
Bloom was accused of sexual assault, making "sexist and misogynistic remarks" and using offensive language during a dinner party in Brussels.
And he also confessed that he had visited brothels in Hong Kong adding that he never touched the goods, and also claimed "terrified young women beaten into prostitution often from Eastern Europe is only a very small aspect of the flesh trade", and concluded that "in short, most girls do it because they want to."
On second thoughts – if he has taken a leaf out of Bloom's book he'll settle well in Pattaya. But if he's being asked to cough up one third of £2.24 million – he may need to sell more of those policies – so reader beware.