THAI SECURITY EXCHANGE BRINGS CRIMINAL CHARGES –
SOME ARE LEAVING AND WEBSITES ARE DOWN
With the announcement this week that Thailand's Securities Exchange Commission is taking criminal action against an unregistered financial adviser almost certainly other cases will follow.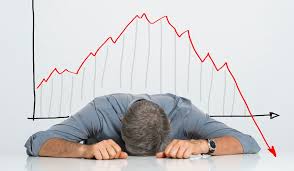 But unfortunately, as is the case of international banks when they are caught out doing such things as laundering money for drugs cartels or terrorist groups, the penalties are not that severe. And they have more than enough cash to pay the penalty.
Like much of the legal system Thailand's financial laws have not been modified to suit the times, and if convicted the first alleged miscreant Briton Richard Dunston Malpass, operating for a company called Credenda and separately advertising QROPS Specialist Services, faces a maximum three years imprisonment and 500,000 baht fine.
Hark back to 2000 and the days when there were major raids on 'Boiler Room' of 'Wolf of Wall Street' operations in Bangkok. These were 'financial advisers' deliberated seeking to defraud the gullible of their money.
After the raidson Brinton, FCI, and International Asset Management, the management of the Brinton Group for example were fined 300,000 baht plus (about US$10,000) each – and boiler rooms carried on as before, just a little bit more below the horizon with smaller rooms in private houses.
More than a few have since become multi-millionaires.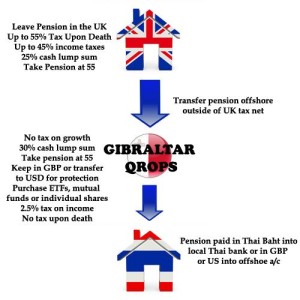 Unlike boiler rooms, whom IFAs claim give the financial industry a bad name, they operated by convincing expats to transfer their pensions offshore to avoid taxes back home.
By doing so however the expats discovered, most of them too late, that IFAs in Thailand were not regulated at all,  even though  they were able to get work permits as consultants.
The SEC's decision to prosecute nevertheless could still be the beginning of the end for Thailand's foreign independent financial advisers and they may at least have to move on. Some have done already, believing the glory days are over. and avoiding grief from their clients.
But this will not be of much consolation to the expats who lost their life savings by entrusting these charlatans to transfer their funds offshore into QROPS.
The Securities Exchange Commission had been acting on a complaint by the LMTIG – a group of 60 victims who put cash into the LM Managed Performance Fund and between them lost pretty much all their life savings – some US$14-15million.
They state:
"LMPF was promoted heavily by 'advisers' in Thailand during the 2008 – 2013 period, and was invariably fraudulently, and in the case of the 11 organisations below, illegally, sold as low risk to retail investors to obtain upfront commission of as much as 15% for a 5 year term.
The MPF information memorandum itself stated that the fund was for professional investors only and therefore not suitable for retail investors. It was classified as an unregulated collective investment or UCIS universally recognised as high risk and unsuitable for retirees or near retirees."
They could have added that financial advisers were offered the best commissions on the market for putting their clients into what turned out to be a Ponzi.
This is the list of the directors and companies of which they have complained. Among them Andrew Wood a former financial columnist for the Bangkok Post, and director of Platinum Financial, Alan Hall of PFM, and Neil Robbirt, of Global Investments have been previously exposed on this site.

Mike McBriar. Abbey Solutions, Thailand . 321/3 Soi Sukhumvit 31, Klongtoey, Wattana,
Bangkok 10110, http://aiasia.net
Phil Barbour, Coreharbour Ltd, Level 9, Zuellig House,1 Silom Road, Bangkok,10500
phil@coreharbour.com


Richard Malpass, Credenda Associates, Level 16, Prime Building, 24 Sukhumvit 21 (Asoke),
Klong Toey, Wattana, Bangkok. Malpass also owned the now dormant website 'BangkokTimes.com'
http://www.credendaassociates.com


Alan Lane, EMM Consultancy, Thailand EMM ( Expat Money Matters ) Consulting Co. Ltd.,
Prime Building, Unit B-2, 12th Floor,24, SUKHUMVIT Soi 21 ( Asoke ) Klongtoey Nua, BANGKOK.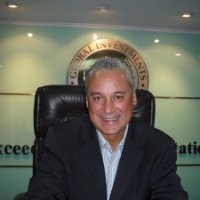 Neil Arthur Robbirt,
Global Investments Far East Ltd, Thailand
Global House, 235/15 Sukhumvit 31,
Sukhumvit Road, Bangkok 10110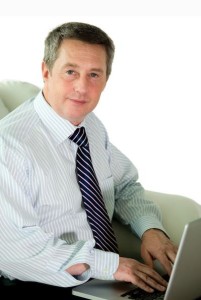 Alan Hall, PFM International ( Previous Address) PFM International, 1M4T Sanpranet, Sansai
Chiang Mai 50210, Thailand.
Alan Hall has now fled back to the UK, still selling expat pensions and offering mortgage advice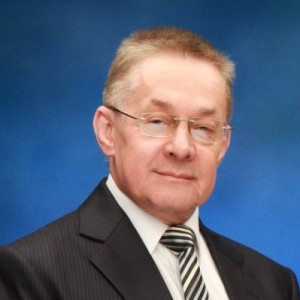 Andrew Wood and Roger Seftan, Platinum Financial, Thailand2105, 21st Floor, Two Pacific Place,
142 Sukhumvit Road,Klong Toey,
Bangkok 10110,
Wood is a bit of a classic. He sold clients into such duff projects as 'The Football Fund' . 'Axiom', 'Centaur Litigation' as well as LMPF while retaining his column as the Bangkok Post's persona; money adviser.
Gavin Broad, Portsmouth Mann, Thailand Portsmouth Mann International Co., Ltd. Renamed as PMI Consulting Co. Ltd,77/22 ChokChai Garden Home 3 Soi 8. Soi Khao Noi,
Nong Prue,Banglamung, Chonburi.Thailand.
Gavin used to hang around expat bars such as Jools in Bangkok and Jameson's in Pattaya befriending potential clients.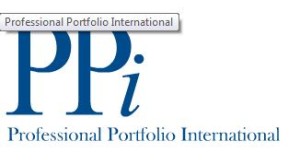 Gary Bradford and Eric Jordan, PPI Advisory Intl.,
Thailand
http://ppi-advisory.com

Malcolm Lewis, SCI Group, Thailand, 2nd floor Liberty Place42 Sukhumvit Soi 22Klongtoey
Bangkok
http://www.scigroup.org. This company has alreadybeen mentioned on this site and used to specialise in advising international school teacjhers.
The FT Adviser managed has managed to get statements and rebuttals from some of them. The following is their text
Mark Kirkham, of Hong Kong-based Platinum Financial Services, which he said operated in Thailand under the name PFS International, said that clients who bought the LM fund had accepted its terms and conditions before transferring funds.
He added: "For any of those clients to now claim that they were not aware of the associated risks of investing into the LM product is nonsense, and clearly being done in an attempt to lay the blame of LM's collapse at the feet of the advisory firms who assisted them with their purchases."
Alan Lane, director of EMM Consultancy, said: "There is no SEC certification available for advisers who deal exclusively with expatriates, although the Thai authorities have been threatening to issue one for several years now."
Another statement on behalf of advisers Neil Robbirt of Global Investments International, Philip Barbour of Coreharbour and Eric Jordan of Professional Portfolio International, noted: "The SEC does not currently provide an applicable license for international financial advisory companies and offshore fund regulation for legally registered Thai companies such as ourselves."
Another adviser mentioned in the letter of complaint, Gary Bradford, now of QROPS Made Easy, said that LM funds had been distributed in markets regarded as well-regulated, including Hong Kong, saying: "It would be absolutely wrong to lay the blame for the LM catastrophe at the feet of so-called unregulated or unlicensed firms."
Well of course no-one is blaming the advisers for the collapse of LM – that is on the shoulders of Peter Drake. What the victims say is that they should not have put pension money in this fund period.

The following is the text of the SEC statement.
Bangkok, February 8, 2016 – The SEC has filed a criminal complaint with the Economic Crime Suppression Division of the Royal Thai Police (ECD Police) against Richard Dunston Malpass, a British nationality, on account of operating securities business without license.

Several foreign investors informed the SEC that Mr. Malpass, who resided in Thailand, had solicited them to transfer their pension funds from overseas to make investment based on his advice for the sake of tax benefits and long-term return. The investors followed his advice but suffered loss.

Mr. Malpass was not licensed to operate securities business pursuant to the Securities and Exchange Act of 1992. His action was in violation of Section 90 and liable to penalties under Section 289, which are imprisonment for a term of 2 to 5 years and a fine from 200,000 to 500,000 baht, plus a daily fine of 10,000 baht until the period of violation ends.

The SEC, therefore, filed a criminal complaint against Mr. Malpass with the ECD Police for further legal proceedings. Anyone who may have been affected because of his unlicensed securities business operation should give their accounts for the ECD Police's further investigation and prosecution by calling 0-2237-1199.
Investors are strongly advised to consult the License Check banner at www.sec.or.th before making investment decisions. Information on suspicious unlicensed securities business operation can be given to the SEC for further appropriate action via Hotline