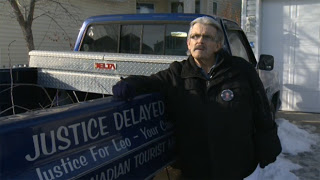 Ernie on Canada TV
SATISFACTION
SOUGHT.




The parents of two victims of crimes in Thailand will fly into Bangkok in nine days' time as the trial of one accused gets under way and a second one comes to an end.


Ernie del Pinto, father of Leo del Pinto, is flying in for the sentencing of Police Sergeant Uthai Dechiwawat in Chiang Mai, after he finally pleaded guilty to the murder of Ernie's son Leo, 24, in Pai, Mae Hong Son in January 2008 by shooting.
Ernie del Pinto said he has come to terms with not getting his son back but he is now vigorously campaigning to alert people to the dangers of travelling abroad, and how those dangers can be averted.
He told Canada TV: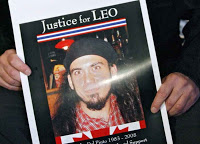 "If they travel, they've got to understand where they are travelling to. The laws, the religion, if needed. Go as groups. Keep an eye on each other's backs."
"There's parents that are in my shoes. That have just kinda given up maybe or they don't have the resources to go to.

Tinsley

"Well if they don't have the resources to go to, they have to find the resources to go to just like I found them and I'm putting the word out there, if there's families out there that need help, I'll help them the best I can at least to give them direction on where to go."
The parents of Adam Pickles, (former head of English at the International School of the Regents in Pattaya) are arriving in Bangkok the same day and travelling on to Pattaya for the trial of Briton Sean Tinsley for attempted murder of Adam last year. Adam remains in a coma in hospital in Bradford, Yorkshire, after being medi-vacc'd home.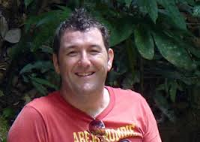 Adam Pickles
Tinsley allegedly attacked Adam in a 'road rage' attack.
Both trials are being heard on August 20th – although three days have been set for Tinsley, the boss of a Pattaya based 'Visa Service'.
Read more: http://calgary.ctvnews.ca/thai-police-officer-admits-to-killing-leo-del-pinto-in-2008-1.1401597#ixzz2bMs1R35K