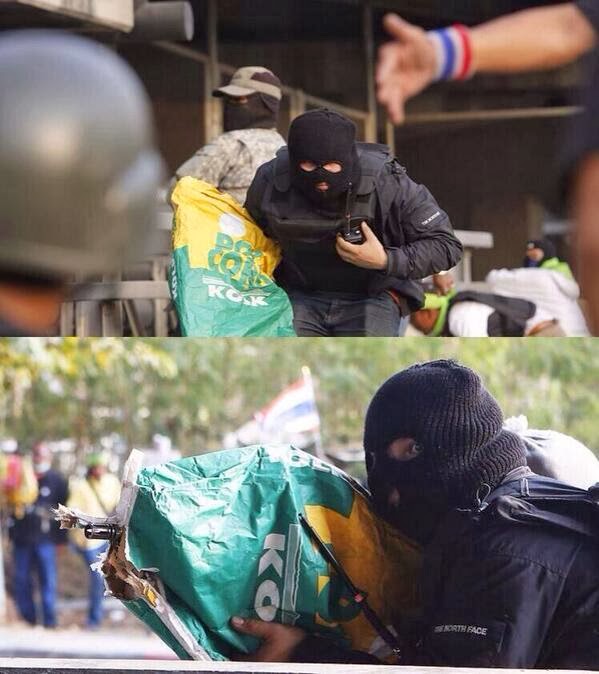 Twitter pic
Seven people were injured including two journalists after gunmen opened fire at an anti-government demonstration in Bangkok today causing extreme concern over further, perhaps more serious, violence at a planned national election tomorrow.

The violent scenes took part at the Laksi junction area of Bangkok as anti-government supporters attempted to disrupt the distribution of ballet papers.
Several gunmen were caught on camera and video cameras.
One of the injured journalists was named by AP as James Natchwey – fortunately his injury was minor. A bullet grazed his leg.
He was shot on an overhead road, its claimed. Hundreds of people dived for over when the shooting started. A group of journalists had to be rescued from a police box. The army has sent in 5000 troops to help with law enforcement.
The protesters want an end to the government of Yingluck Shinawatra – which is believed to be controlled by her brother, who has been exiled after fleeing corruption charges.
Some of the gunman were wearing PDRC green armbands which have been the subject of a protest from the FCCT – Foreign Correspondents Club of Thailand as they look similar to the green press armbands issued to journalists.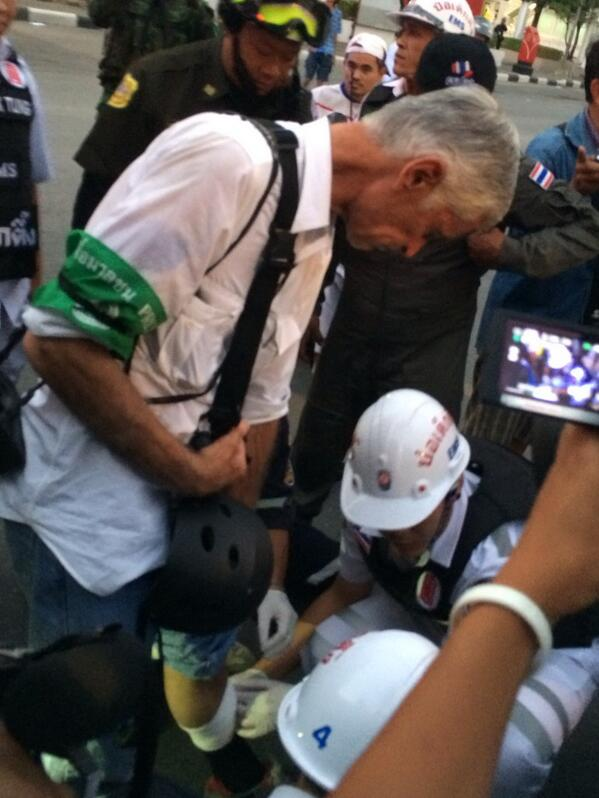 Nachtwey – Twitter