ANATOMY OF A STITCH UP – A LETTER FROM BRAZIL.-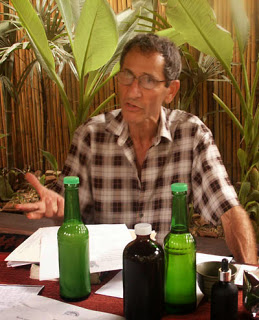 Some 22 months after being deported to Brazil Ivan Pedro Schiffer, a reporter with the now defunct 'Pattaya Times' newspaper, is back in South East Asia, and seeking justice.
Schiffer was an assistant to Drew Noyes, a controversial American, who has sued and lost cases against the author of this site six times. He was also his filmographer. And he knew Drew Noyes' scams.
Don't waste your money!
A couple of months prior to his deportation Schiffer had warned in an email to another American, an active serviceman in a pivotal military role, that he should not buy anything from Drew Noyes.
Noyes, who published the Pattaya Times with Wanrapa Boonsu and who together with her faces charges of fraud and extortion in Pattaya, reacted with a vengeance, after the American reported the email to his ex-school mate Noyes.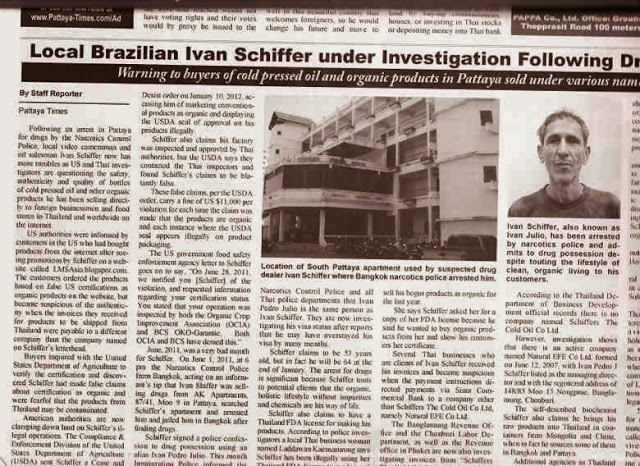 Noyes report on Schiffer – trash journalism
He published a report in the Pattaya Times describing Schiffer as a drug user and was producing illegal cold pressed oils in Thailand and was wanted by the US authorities and Federal Drugs Authority. None of it was true. Then he sent Schiffer the following email:
'Want to play rough – you'd better be tough!'
'You piece of shit. You want to play rough! You'd better be tough you spineless lowlife. I can tell you directly I am after you because you betrayed me and have no loyalty. Let's see. You lied to xxxx about me so when I see you behind bars I can spit on you…..unless something happens to you first.
'Make sure to tell whoever is stupid enough to lend you 20,000 for your overstay that they won't get it back because immigration will hold you for other reasons. Still laughing?'
The American ignored Schiffer's warning to his cost.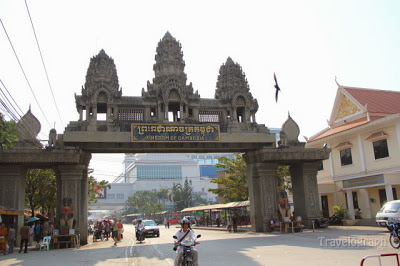 Schiffer meanwhile decided to leave for Cambodia and pay the 20,000 maximum fine for over-stay. Normally this would be accepted – but as Noyes predicted it was not.
The cash was taken and he was taken to the Immigration Centre in Bangkok and deported to Brazil anyway.
This is the latest communication from Ivan Pedro Schiffer:
'Dear Andrew,
'This was how Drew directed people to the article in the Pattaya Times newspaper in which he defames my person and name.
Hacked!
'First he "hacked" my original e-mail box at ORGANICSCONSULTING@YAHOO.COM, then moved all my contacts (270)into a newly ORGANICSCONSULTING@GMAIL.COM created by him.
'Next he sent following e-mail to everyone of my contacts with the following lines.
Subject: Problems in Pattaya
Do not worry. My factory will remain open even when I am in jail. All of the seeds I bought were safe. Let me know if the US and Thai investigators contact you. The police have my laptop and all of my records.
This article is completely false. I want to tell you about this before you see it somewhere else.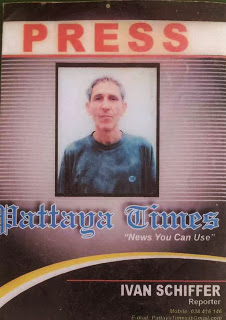 '1)This means he was impersonating me falsely and making people believe that I was in prison,
'2) also that the Police had a laptop that belonged to me.
'I never had a lap top, I always used Internet Cafes.
'3) That I was under investigation by American and Thai Police, that was also not true.
'4) That the Police had all my records. There was no such thing,
'I asked a friend to help identify where such messages were coming from and after receiving the answer I wrote to Google warning of the illegal use of my name and illegal creation of an e-mail box in my name, also similar to my original e-mail name which I had for over 10 years with Yahoo and Hot Mail but never used GMAIL.
'It is very easy to prove that the E-Mail was created at the nearly same date as the published article in the Pattaya Times.
'Also the information given to GMAIL to create the E-Mail must be verified.
I do not know if he used my name or another name, if he used my name which other info he wrote on the application regarding my identity.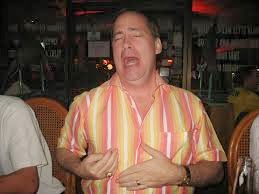 Drew Noyes- snitch?
'I assume that all this is criminal but since I was obliged to leave Thailand and had to reorganize my life in Brazil also look after my mother who is now 91 years old and worried about the events she had read on the false E-mail and Newspaper article, I decided to wait until the proper time to work on the case.

'Fortunately soon after Drew's manipulations started to get public with his arrest and other accusations I thought it was better to wait a while until the cases unfolded in court and through your reports.
'Demoralized and lost'
'Now the moment is mature, Drew's dishonest and dirty character is in the open, he is being judged and condemned by the 99% of Pattaya's international society, seeing from the comments written by respectable people of the International Community on your column it shows how demoralized and lost he became.
'I am not sure what influence he might have had in cancelling my visa, people assume that he boasted to be the "father" of that act and considered it a victory.
'This must also be verified. If Immigration acted on his manipulation alone than I believe I do have the right to request a revision.
'The only fact that Immigration could claim was that I had overstayed my Visa, but that usually is accepted and the payment of the fine regulates the fault.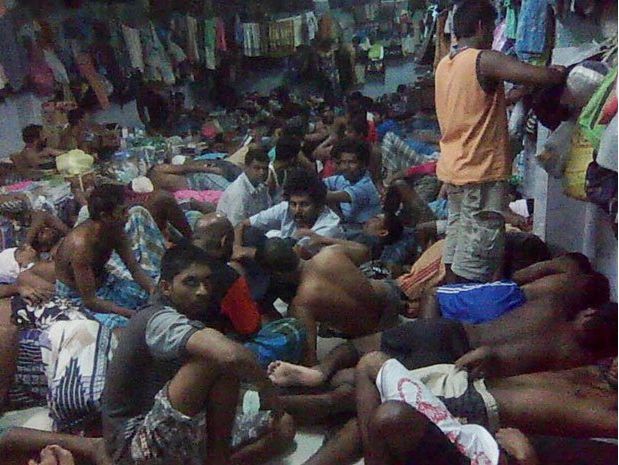 Immigration Detention Centre – Bangkok – National Post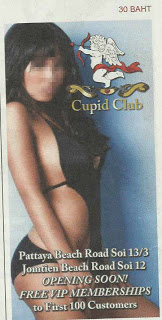 Still not open
'Also that after my detention at the Poi Pet border leaving Thailand and paying the 20.000 baht fine, I was taken to the Immigration Detention in Bangkok.
Ransacked!
' I was not allowed to return to fetch my belongings, my Oil Factory was ransacked, all my property, machinery, Office Material and Furniture, even the Electrical Three Fase Central and other valuable appliances were taken.
'A whole library of related books and research work are gone. Seven years of work just evaporated. Other electronic material at the deposit room also stolen.
'As you well know this act of "vengeance" was his answer for the warning I gave to the American in Spain to be careful and not to invest money in any project with Drew, that it was dangerous and certainly a bad decision.
High end?
'The project was to buy and reform a building at Pattaya Land Soi 3 to create a high- end massage parlor and thematic rooms for expensive sex services. (Cupids Soi 13/3 and Jomtien Beach Soi 7)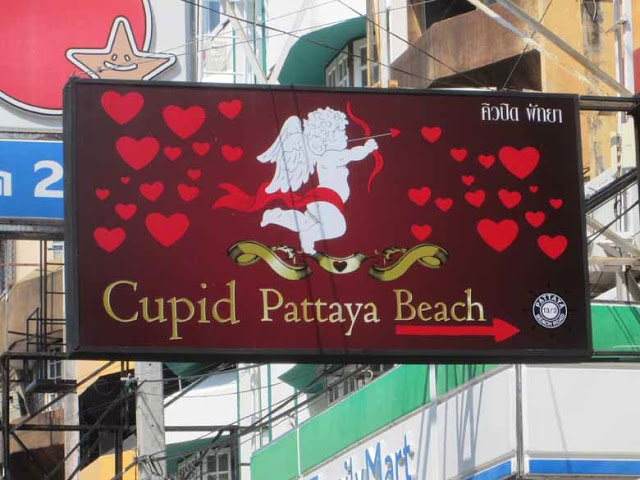 'The agreed amount was around 14 million Baht as initial investment.
The American kept sending me E-mails asking about the progress of the reform, I inspected regularly the building and never saw any progress, just an initial cleaning, the junk remained on the side walk for months
'I regularly asked Drew in order to inform the American,. He always said that next week it would start, when I realized that it was a scam I wrote a long letter and directed the American to Andrew Drummond's website which unfortunately I did not know of its existence before.
Excellent investigative work – the real spirit of a true journalist
'He started also threatening me with nasty SMS messages. These I regularly forwarded to you. From there on you know the facts and reported accurately on your articles.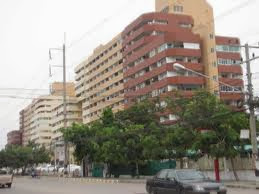 Keha Condo
'I give you open , total freedom and permission to use and publish any material, written, recorded or filmed by me in your articles, court cases or in any form you wish, at any time, in order to warn, expose and protect people of the International and National community against the dangers this man, Drew Walter Noyes.
'Also I take the opportunity to thank you for the excellent Investigative Journalistic work you have been reporting in the last few years on every criminal elements who are infiltrated in our middle. Not only the effort but also the courage to accomplish such task. That is the real spirit of a true Journalist.
'My very best regards and wishes of success'.
Ivan Pedro J.Schiffer
COMMENT: The Immigration Bureau are perfectly entitled to deport anyone they so fit if they have broken Thailand's immigration laws as Mr. Schiffer did. So he will not have a case. But there is nothing transparent about what happened to him. Immigration Police believed Mr. Noyes was a respectable businessmen, so has the Mayor of Pattaya, Crime Suppression Division, etc. Lets hope the penny drops soon. While Schiffer claims that the American invested 14 million baht into the sex business my information is different. He bought a condo off Drew Noyes and Wanrapa Boonsu for 5-6 million Thai baht. This was a National Housing Authority condo in Keha Tower, Thepprasit Road, Pattaya-Jomtien. True value nearer 1 million.
He also lodged cash with Noyes but refused to let it be invested in a sex trade venture.
As for Cupids – the one in Pattayaland is in its third year of a ten year lease and Noyes has not managed to open either one yet.