CREDIBILITY OF THAILAND'S MILITARY GOVERNMENT – DESTROYED AT A SINGLE STROKE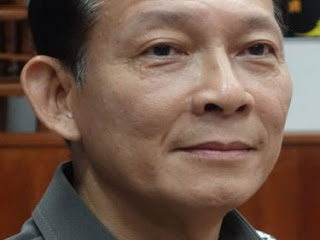 A Thai General has revealed the sham of Thailand's so called investigation into human trafficking after he fled to Australia to seek political asylum.
Major General Paween Pongsirin the man appointed to conduct an investigation into the trafficking of Rohingyas from Burma after an international outcry has revealed that the investigation was brought to an end before very senior 'bad' police and army officers were revealed.
His statement exposes the outright hypocrisy of Thailand's military leader General Prayuth Chan-Ocha and is likely to have wide international repercussions.
In a week in which Prayuth has ordered investigations into both the American and British Ambassadors in Bangkok for public comments they have made, Paween has made some shocking, but perhaps not so surprising, revelations.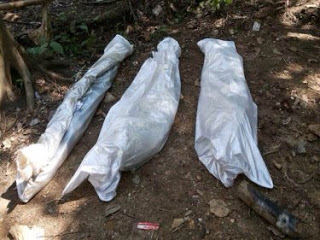 Few people believed that the camps where the Rohingyas were held and blackmailed for cash for their release, beaten, while  women were mass raped, before scores were either killed or allowed to die from deprivation, could actually be set up without the knowledge of the Thai authorities.
General Paween told his story to ABC and Guardian (Australia) in Melbourne. He resigned from the force last month after being told he was being transferred to the south, the heartland of the culprits who wanted to see him dead.
He did not name the major culprits. But says of the 188 arrested he did not believe there would be any serious convictions.
It is not feasible that the military government did not know what was going on.
For the full story go here (Guardian) and here (ABC)
comment
Not to put too fine a point on it – Major General Paween's comments teeter on the brink of saying Thailand is guilty of genocide. The implications are enormous. It is impossible that the Thai authorities did not know what was going on.  
How will the military government deal with this? The normal procedure for Thailand is to deny. Over the last 20 years they have continously denied scandal after scandal.
But of course Thailand is an hospitably country with smiling friendly people. Just how inhospitable and unfriendly it can be to the less fortunate is something time and time again foreign governments have not taken the opportunity to warn about, some say in an almost reckless manner.
It might now be the time for the world to talk.


Meanwhile those who supported the government and its alleged stand agaist corruption will now know they the military have merely replaced one corrupt regime with another – only this military government claims it is acting in support of that institution the monarchy.