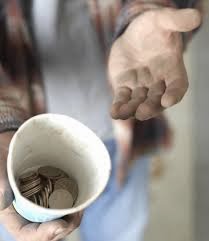 Foreign pensioners in Thailand, many of them hapless Brits, face a bleak future, and may have to go back home and throw themselves on the mercy of the state, after finding their live savings have gone, gobbled up in the main by sharks in the financial and property business.


Many of them have fallen victim to the failed Australian LM Managed Performance Fund, their funds having been put there by Independent Financial Advisors working here on high commissions, but not always registered to the Securities Exchange Commission, or anybody for that matter, only to find that the Australian Securities and Investment Commission appears to be a lame duck.
'Scarlet Pimpernel'
LM's boss Peter Drake has been described as the 'Scarlet Pimpernel of Funds Management' and has acquired properties in London, France and Fiji as well of course as his Aussie home. He is in shameless self denial.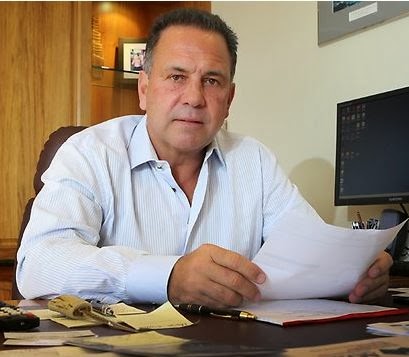 Drake
Others have fallen victim to the Harlequin Property scam and other companies which have been exposed on this site.
FINANCIAL ADVISOR FLEES?
In the north of Thailand victims are chasing the British founder of the Chiang Mai Expats Club, who they fear has done a bunk back to the UK himself. He was also an IFA to many of them. A thread has been removed from thaivisa.com.
Some pensioners simply cannot stay anymore because they cannot afford rising health care charges.
Harlequin is the subject of an investigation by Britain's Serious Fraud Office, but its founder David Ames, a former bankrupt double glazing salesman, has become a citizen of St. Vincent in the Caribbean.
BBC Panorama Programme Shelved
This is the company which was going to be exposed by BBC's Panorama, but they had to pan the programme, after a BBC producer was caught seemingly offering a Harlequin man an incentive to jump ship.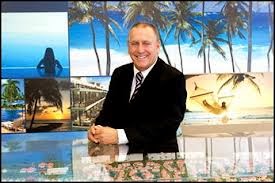 David Ames
In Thailand it promoted and took cash on several developments which were never built and the whole episode culminated in the Emerald Palace debacle where a multiplicity of sharks were on hand to devour money put in by Brits, Canadians, Russians etc. For the Brits it was their life savings.
Harlequin (Thailand) by then had been taken over by Richard Haughton, at the time President of the Pattaya – Jomtien Rotary Club, under his company Thailand Property and Media Exhibition Co. Ltd.
But working with fellow Brits Paul Salisbury and Nicholas Pearce he had put the actual land into a company called Headland Holdings and mortgaged the already sold properties to the Kasikorn Bank.
British Embassy Lawyer's List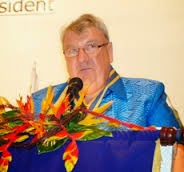 Haughton
With Thailand's dismal record in prosecuting foreign cheats they were laughing all the way to the bank. But then they were taken over by their lawyers Limcharoen (formerly Limcharoen Hughes and Glanville but no surprises that the principal British solicitor has quit) an Embassy recommended legal firm.
They devised a plan which would require buyers to also have to buy out the debt with the Kasikorn Bank. Many, believing they would lose everything, paid. But now the Thai courts are finally ruling that the condos do belong to the buyers and the debts are not theirs and a Crime Suppression Division is under way, in some sort of laborious manner.
The Harlequin Property Group took cash to build 6000 properties in the Caribbean but built less than 200. Their flagship hotel – and major testimony to their work 'Buccament Bay Resort' has been built on a flood plain and was flooded over Christmas. Meanwhile they are still promoting properties in Thailand more recently Nirvana in Koh Chang.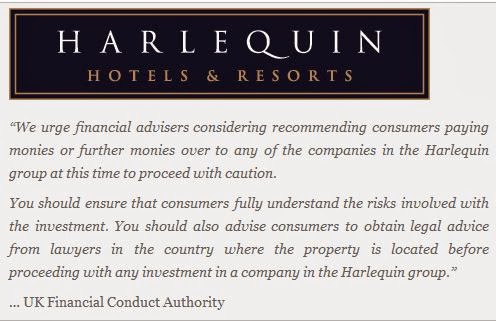 Investors should beware says Britain's Financial Conduct Authority.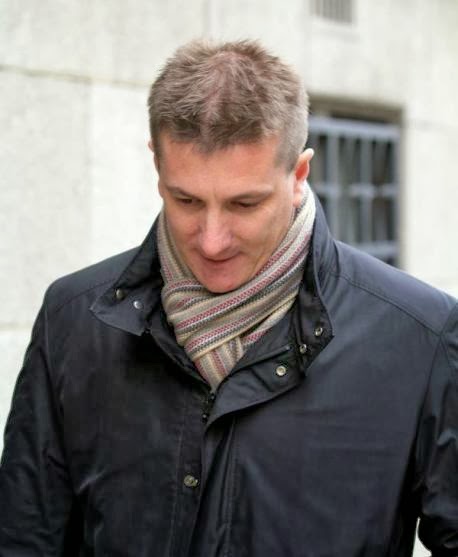 Matthew Ames
There was however some good news. Earlier this year David Ames' 38-year-old son Matthew Ames was found guilty of fraud. He had taken some £1.2 million off punters selling them carbon credits in a scheme called 'Forestry for Life'. – another buy a tree scam. Like his father he had suckered up a few showbiz names and had a few dollies on hand to promote his business.
Det. Con Simon Cordell said after the trial: "He said: "Ames created a Ponzi fraud to play on people's conscience as well as their want to make their savings work for them, using trees and carbon credits to create a supposedly ethical investment scheme.
"Unfortunately it was all a pack of lies so he could live the high life at others' expense, with no remorse shown for the damage caused to his victims' futures."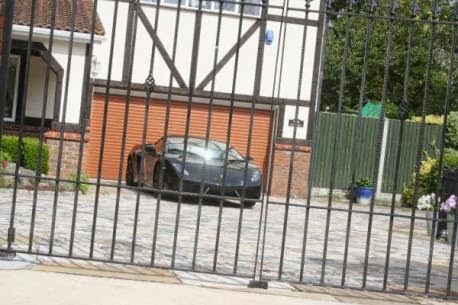 Mat Ames Lamborghini
Part of the reason for Ames' downfall was the investigative work done by Jon Austin on the Basildon Recorder newspaper.
The Chairman of Ames company was Sir Rodney Walker, who was awarded his title for services to sport.
Below an advertorial in the Pattaya Business Supplement encourage investers to put their cash in LM Income Fund and LM Managed Performance Fund.
Australia was described as the safest country in the world to invest. LM were licensed and regulated by the Australian authorities. One represented said they were also regulated 'as a bank'. This ad by Asia Pacific Pensions says LM's debt instruments are secured against Australian properties. That was a massive lie for the LM Managed Performance Fund was an investment in a lame duck property on the Gold Coast for which LM had already taken out mortgages!
As for ASIC they almost certainly ignored early warnings from their own staff and have so far proved to be quite incompetent.
In their defence, they claim, the laws are not in place to deal with these sort of 'scams' (my word).
The problem is that in the financial world they tend to substitute the word fraud for oversight or accounting errors and the punter takes the can.
'You cannot be serious'
Peter Drake: "People say to me: 'ASIC is investigating you.' Well, I don't know whether they are or they aren't. I had one meeting with them three months ago. They asked me questions, funnily enough … they'd read in the press. I said to them: 'Do you have any serious stuff to ask me?' "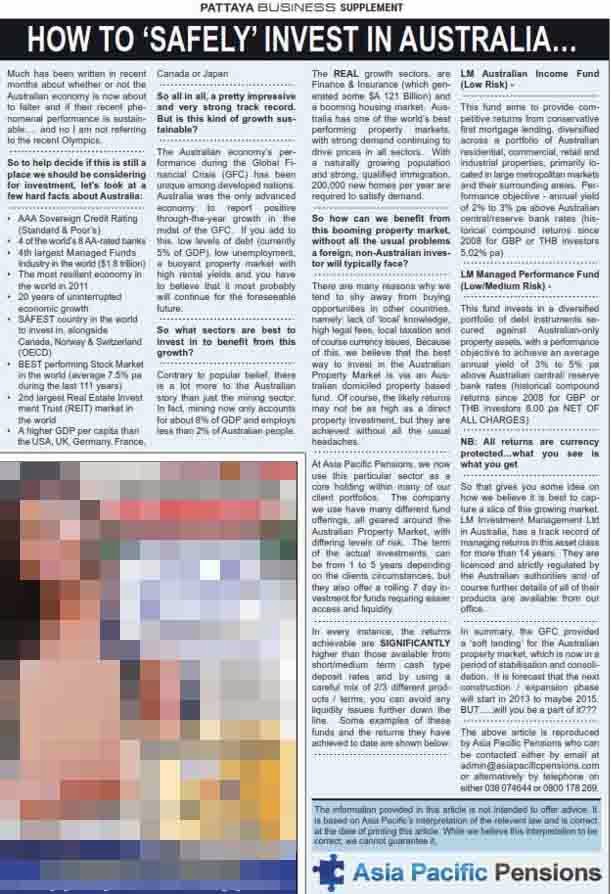 Fatcat bankers raking in lottery-style bonuses amid cut jobs, huge losses and mis-selling scandals
Comment: Now if this is leaving all you poor people a little bit disheartened you will not want to read this in the Daily Mirror- which shows executives at the Royal Bank of Scotland (in the main owned now by the British tax payer due to its previous blunders) have received a 'shares bonanza' in a record loss making year.