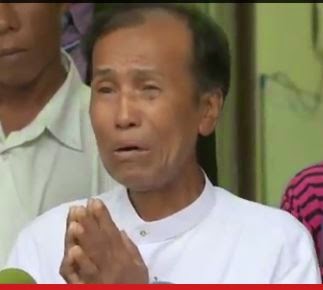 With the arrival in Thailand of the parents of Win Zaw Htun and Zaw Lin the two 21-year-old Burmese migrant labourers accused of the murders of Hannah Witheridge and Win Zaw Htun a fund has now been set up to pay the for the defence in the coming trial.
There is widespread disquiet at the police investigation into the barbaric killings and double rape of Hannah and considerable disbelief at the its conclusion.
Detectives from the United Kingdom are reported to have now also arrived and will be visiting Koh Tao during their stay.
Anyone wishing to contribute to the defence fund organised by the Migrant Workers Rights Network should click on this link. The appeal is accompanied by the statement below.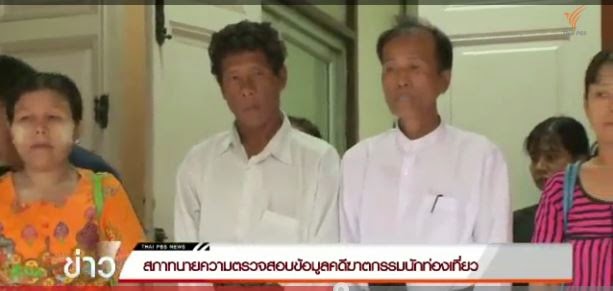 pic- Thai PBS
On 15th Sept. 2014, 2 young British tourists Hannah Witheridge and David Miller were brutally murdered on Koh Tao, a popular international tourist island in the Gulf of Thailand.
The police investigation into who killed the tourists was globally scrutinised and impacted negatively on grieving family and friends of the victims and also hard working Myanmar migrants in Koh Tao.
On 2nd Oct, after weeks of official remarks implicating migrant workers in the killings, 2 migrants from Rakkhine state, Myanmar were arrested and accused of the murders. These 21 year old workers, one documented and one irregular, are Zaw Lin and Win Zaw Htun.
During the early days of arrest of Zaw Lin and Win Zaw Htun, the two reportedly confessed to all charges against them. However, on 21st Oct the two retracted all confessions to their appointed lawyers and stated in signed testimonies they were not guilty of any of the charges. In addition, the two said prior confessions were made under duress.
Across Thailand, Myanmar and globally many people feel deep unease and suspicion at the arrests of Zaw Linn and Win Zaw Htun, referring to 'scapegoating' by the authorities.
Particular unease is present as the arrests may have resulted from an investigation where multiple allegations of physical abuse and torture against Myanmar migrants on Koh Tao were publicly reported by the media and rights groups. Multiple reports even surfaced of physical abuse or torture inflicted on the 2 accused in prison that are now being investigated by Thailand's National Human Rights Commission.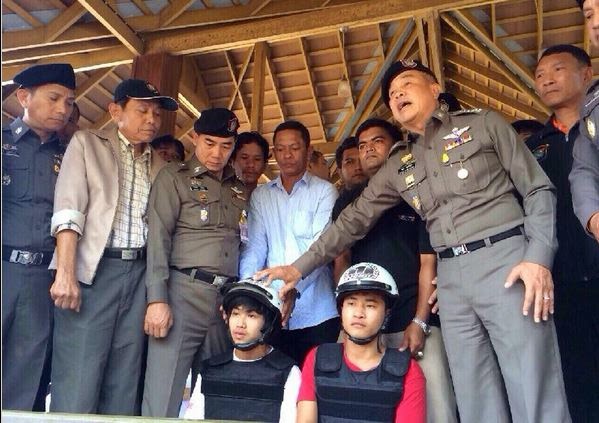 Information given under duress, abuse or torture is unreliable. Real information must appear if justice in this case is to be done.
Everyone, including family and friends of the victims, want this case to be closed and the real perpetrators brought to justice. A fair trial requires the rights of the accused to a crime be respected and that the accused have the best legal team to defend them of a crime they may or may not have done.
This fundraiser is set up by the Migrant Worker Rights Network (MWRN), a migrant run organisation with more than 3,000 fee-paying Myanmar migrant members, to assist to cover costs of lawyers and a support team to ensure a fair trial for the accused in the Koh Tao case. Essential costs for the accused in prison shall also be supported.
An expert team of lawyers, both from the Lawyers Council of Thailand and independent lawyers, will work Pro Bono on this case but travel costs to a remote island in the Gulf of Thailand, as well as accommodation, food and island based travel costs are high. Court procedure, documentation issues and related tasks also require funds. Living in a Thai prison costs too, such that the accused need to be provided with essential accessories and food supplements.
All funds raised through this campaign will be deposited from Paypal into a bank account jointly and specifically opened for this case. All payments distributed will be certified as being 'case related costs' by the head of the practicing lawyers team in the case. Public reports of spendings will be duly published. –
See more at: http://www.youcaring.com/nonprofits/justice-koh-tao-murder-case/246839#sthash.rvOtfeCV.dpuf