SHE WAS ONLY A FRIEND TO THIS FAKE FOREIGN LAWYER – SO WHY IS SHE GIVING OUT WEDDING PICTURES?
(Flying Sporran's Weekend Diary)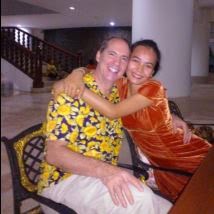 Just friends
So here today we present one of the strangest cases in Thai legal history.


A former waitress at the 'Buffalo Bar' in Pattaya is the latest squeeze, and good luck to them, of Drew Noyes, the former publisher of the now defunct Pattaya Times.
The newspaper, and I use that word loosely, bombed, and not entirely because an American newspaper once described Noyes as a man of 'myriad lies' of that the Morning Star in North Carolina quoted a San Francisco lawyer Goteiner as saying 'he doesn't know the difference between what's true and what's false."
The Pattaya Times was used to promote his legal, visa, and all in services for foreigners. But he could not sell the whoppers the paper published – like – he had discovered the cure for AIDS and could solve the Gulf of Mexico oil spill.
Anyway Nam; her real name is #WarichayaPharawech, is now suing me for libel. I don't know her and have never met her. She is not an avid reader of this site but Noyes is.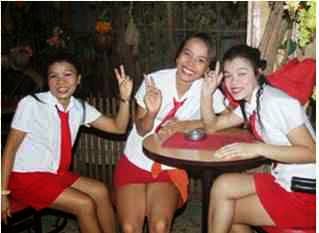 Nam – centre – at the Buffalo bar
The libel is apparently because I suggested that she was a little more than a friend to Noyes (I can sort of understand why somebody else might be upset at this claim, but I did not think she had no reason to be) and she has stated that I suggested that she was doing more than waiting at tables at the Buffalo bar, which I was, of course, especially cautious not to do.
Indeed while you can buy girls out of this bar for a fee – the fee is not for sex, because that would be against the law.
These are long term rules and of course at this site we acknowledge that. Nevertheless the bar is sold on the promise of 'sexy girls'.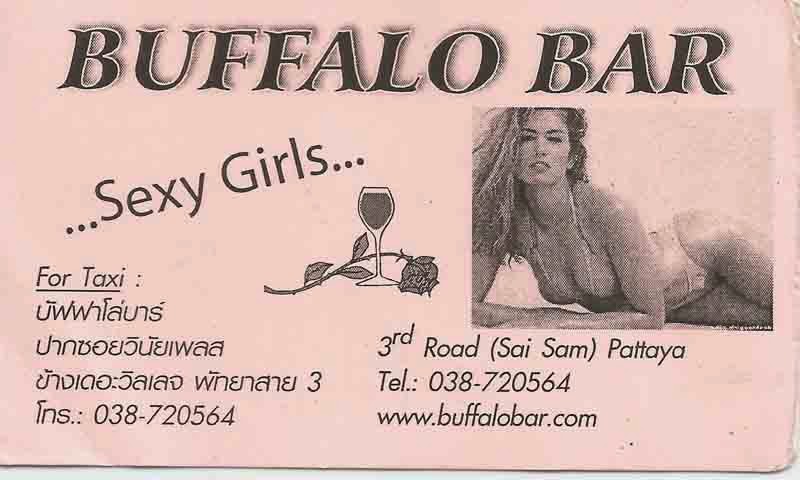 But the fact is that this young lady is a lot more to Drew Noyes than just 'a friend'. She was a 'nanny' to his four children by his first Thai wife Nittaya Chaisit.
She has travelled with Noyes to the United States without the person, Wanrapa Boonsu, whom he described in court as 'his wife' (They have three children together and are not legally married).
But the interest here is not in their private life, but #DrewNoyes' complicated list of companies and nominees and the continual changing of shareholders and directors.
Boonsu has fully recovered and now they turn up to few events together and tend to leave seperately, and, as I understand it, Boonsu has acquired a Thai style settlement from Drew.
Nam, a country girl, has also risen to the 'dizzy heights' of being Secretary of the mainly Indian, Lions Club of Bangkok Silom 310D where Drew is President..although that is perhaps not as meteoric as it sounds.
The club advertises the fact that 'We Speak English'. Unless Nam has had a sudden makeover – she can't read English. But I guess she could have learned. But Drew is President, so who needs qualifications.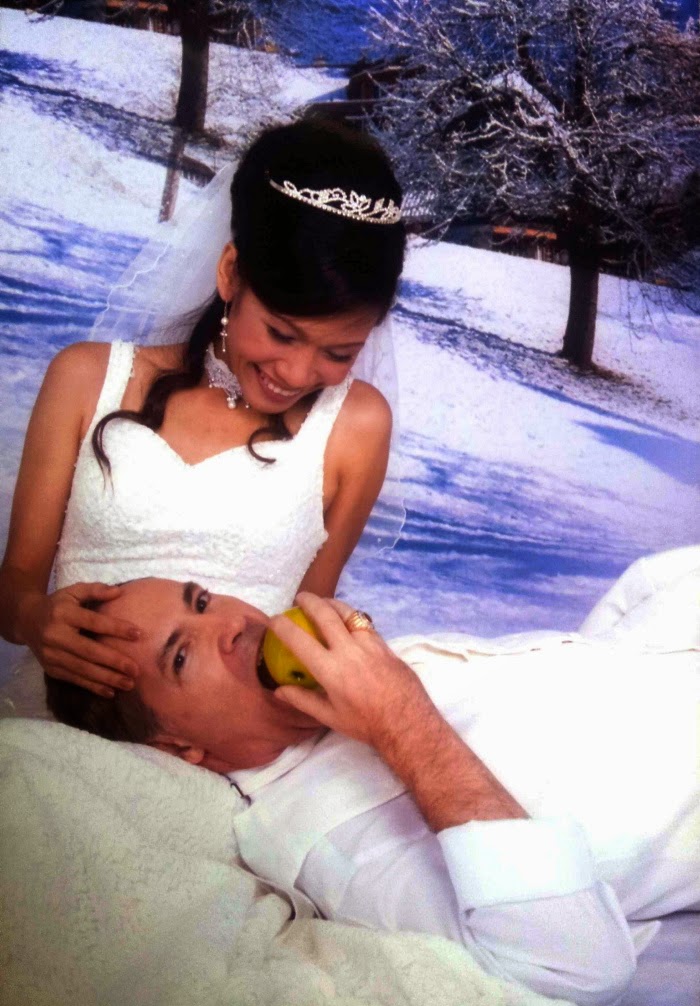 Wanrapa and Noyes
#DrewNoyes posed with Wanrapa for their pseudo wedding pictures playing Adam and Eve with Noyes biting the bullet.
Naam had her own Facebook page on which were posted seemingly romantic pictures with Noyes, taken while he was on bail for the attempted extortion of the Thonglor clinic in Pattaya. But of course they are only friends.
It seems that someone else has access to her Facebook page because the Facebook page was used to attack Kanokrat Booth, who has been assisting me with my cases.
But Nam has to be accountable for other people's actions. Not all is fair in love and war. Whoever this person is it could not be the gallant Drew – because he of course denied everything and had he been the one, the 'most reassuring credible American businessman' ever to have graced Thailand would have gone to her rescue rescue. Right?
So now under her real name Parawech this country girl has had to pay 100,000 baht bail on counter libel and criminal libel charges for being sued by someone she does not know and until now probably had no interest in at all.
The problem of course is that photos on her Facebook show that she was a lot more then friend to Mr. Noyes, a man who was first exposed for his 'myriad lies' in the Morning Star in North Carolina nearly 20 years ago under the headline 'Trouble Follows Developer'.
And even more curiously why would she now suddenly hand out pictures of her seemingly getting married to this fake friend of royalty and high society? Certainly she must be thinking 'Why me?'
Does she feel rejected? Could it be she wants to force his hand? After all, despite his nine or so children scattered around Thailand and the United States, he is technically free. And apart from when he opens his mouth, the fact that he already has his nine children, and has had to use a cushion to give evidence, he would make excellent marriage material for a country girl.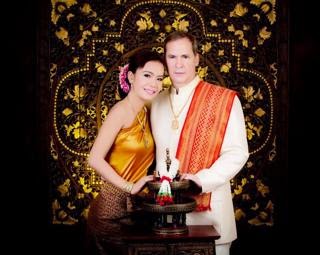 Its all as bizarre as this club which he promotes which he is currently looking for a chef.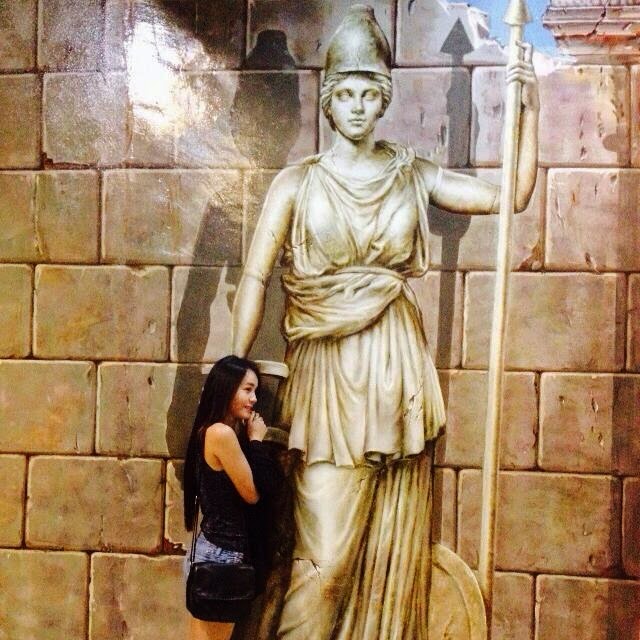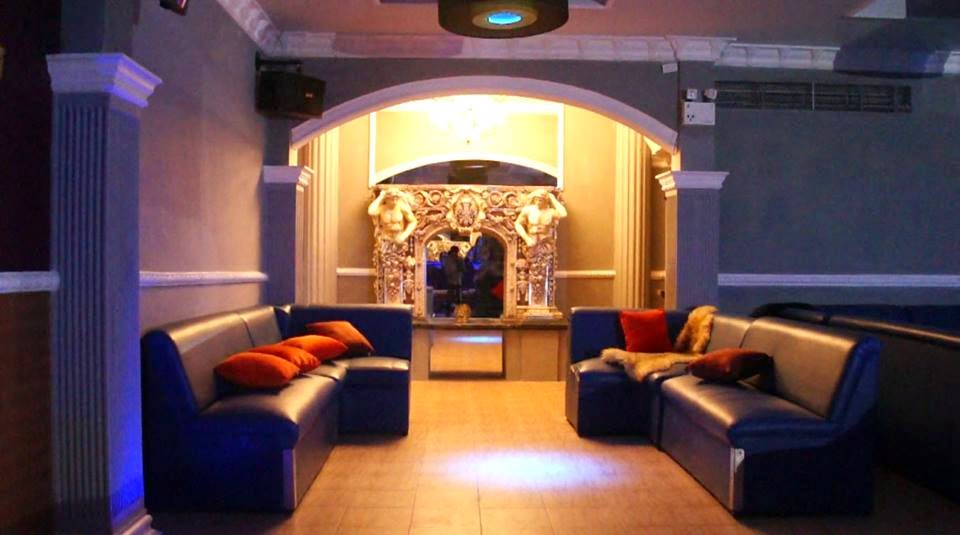 As you can see by the, er, tasteful layout this which is called 'The Athena Gentle's Men Club (sic) does he mean Gentile Men's Club) this is not your typical 'Gentleman's Club'. Its full of Greek statues and I am told has 19 rooms which can be accessed by a separate entrance. I can't think why it should be so.
But I am told if one for instance met a young lad in the club and took her straight upstairs, that might be contravening some sort of law. Similarly foreigners do not buy girls out of the 'Buffalo Bar' for sex – but merely to get to know them better.
'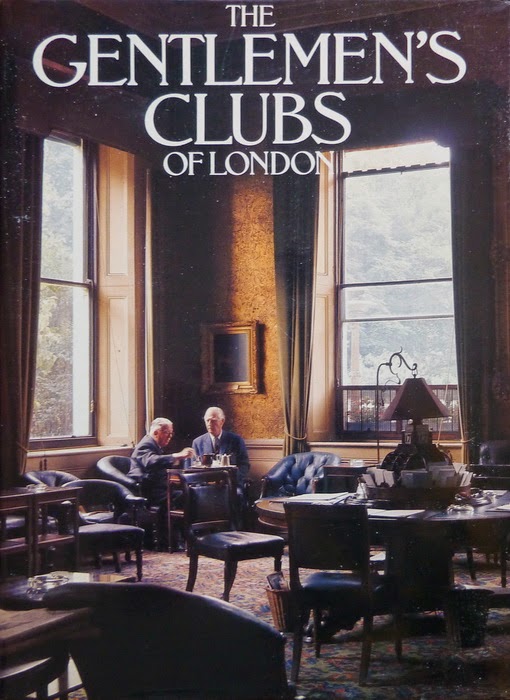 The 'Athena' is nothing like the Gentleman's Clubs of Mayfair in London. You can barely see to read the copy of your the 'Times'. Mayfair Clubs have rooms too but you do not have to go in by another entrance. And if you find a Grecian statute in one it will be the genuine article and probably filched and brought back to the UK by some archeologist – not a plastic mock up.
Above – a not very exciting dancer at the Buffalo Bar
But Miss Parawech resurfaced this week on a Drew Noyes Facebook site, something I am sure she does not know about either, together with an Indian holistic healer Dr. Kamaljit Singh.
ANDREW DRUMMOND WANTED CLAIMS DREW NOYES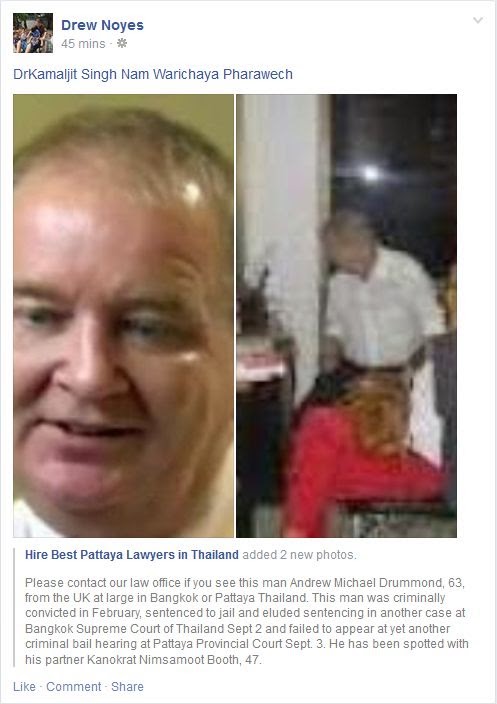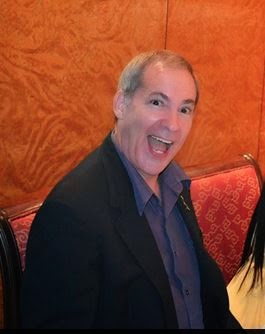 Needless to say I am not wanted nor have I ever been sentenced to jail. But the obsessive Drew Noyes could not give up.
He texted me: 'They will catch you at Pattaya Court tomorrow Great court photo opp! Miss that one. Two arrest warrants from two courts. Now that is real NEWS. No bail. Press conference. FCCT members present (I guess that discludes Noyes) Nowhere to hide. Fake lawyer girlfriend crying…So get drunk while you can."
Then later – 'You are wanted! ' he screamed in an sms.
I happened to be in Colonel Supatee's office in Pattaya Police station when the message came through. There is no arrest warrant of course. Not two – not one. And of course the only fake lawyer in this story is Drew Noyes… Must be the heat.

#WarichayaPharawech #DrewNoyes #KamiljitSingh