COURT ACTION AGAINST FAKE LAWYERS IN PATTAYA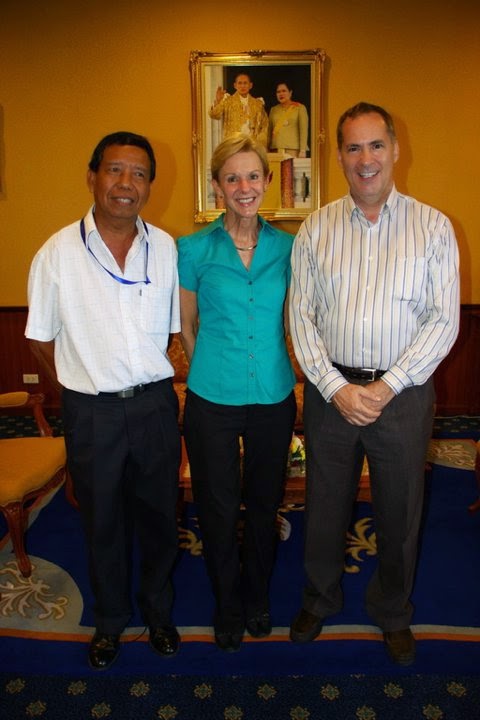 Drew Noyes – US Ambassador
Controversial American businessman Drew Noyes, former publisher of the Pattaya Times, blocked his Facebook page yesterday hours after a British journalist told a Thai court that last week he had used it to describe an oil worker with a baby daughter – as a child abuser.


In a case brought jointly by Alastair Cooper, Kanokrat Nimsamoot Booth, and Andrew Drummond, Drummond was asked by Noyes' lawyer Nutcharee Bronthawee if Noyes had posted more alleged libels since the case was initiated in 2013.
Drummond responded: "Well to begin with three days ago he posted on his Facebook page that the plaintiff Alastair Cooper was a child abuser. When I last checked the post was still there."
But Drummond was mistaken. The allegations were actually made on Noyes' Google+ account which is still up and running.
Drummond. Cooper and Nimsamoot Booth are returning charges against Noyes, 59. Brian Goudie, 47, and David Hanks, 66, for a series of libels made on the net.
Those libels included allegations that Drummond was being sought by police, that Drummond was a Nazi* and a criminal, that Cooper was being sought by the American authorities for an alleged threat to kill Hilary Clinton, and that he was a drugs dealer, and references to Kanokrat Booth's marriage problems to a Scotsman – a case which has been submitted to the European Court of Human Rights.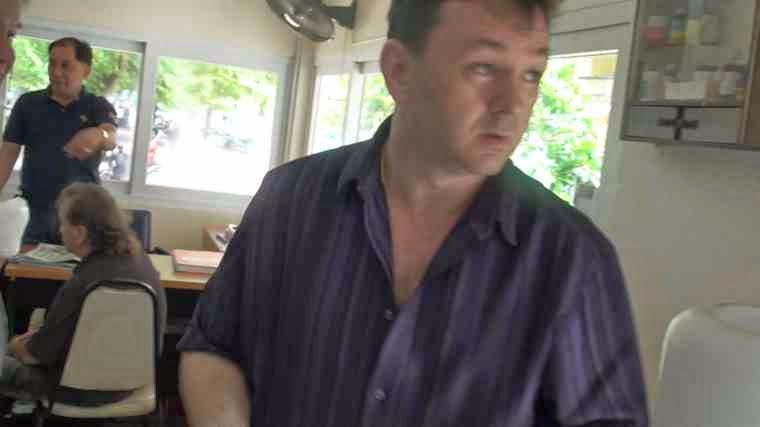 Brian Goudie, aka Goldie
Drummond told the court that between them they had set up numerous websites to commit the libels. In most Google sites they hid their identity – but not on Facebook.
The sites include briangoudie.blogspot, casewatchasia.blogspot, casewatchthailandblogspot., meninsuitsandinfluentialpeople, and andrewdrummondanddrewnoyes.blogspot.
He said they began their campaign after he started investigating allegations that they were cheating foreigners in Pattaya. They were all the subject of investigations by Andrew Drummond and had got together as a gang in attempt to discredit him.
Because Cooper and Kanokrat Booth were friends and associates assisting Drummond they had libelled them too.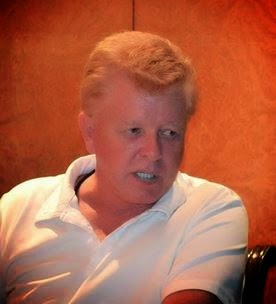 David Hanks
Both Noyes and Goudie had dubious pasts. Goudie had been jailed in Australia for theft from a mining company and a warrant of arrest had been issued against him in Scotland for an alleged fraud on the Royal Bank of Scotland. He was also on trial in Pattaya accused of cheating an American woman out of US$240,000.
Noyes had been convicted of the attempted extortion of the Thonglor Clinic in Pattaya of 7 million baht on pain of a police raid and bad publicity in the Pattaya Times and was jailed for two years. He was now on bail appealing the conviction.
Both Goudie and Noyes had arrived in Thailand and, announcing they were lawyers, had started legal companies to cheat foreigners.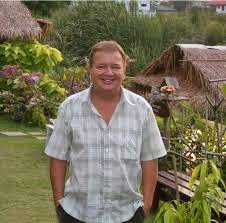 Drummond
Hanks had not personally started any websites but material supplied by him was used in an attempt to discredit Cooper. Hanks, the former owner of Masquerades brothel in Keysborough, Victoria, Australia, had been arrested by the DSI for racketeering in Pattaya – lending money to Russians at 60 per cent interest per month or 2 per cent per day.
Former British Honorary Consul Barry Kenyon, MBE, told the court he did not know #BrianGoudie or #DavidHanks, but he had met Noyes on about eight occasions.
He knew about his past in the United States where he had been exposed in the newspaper the Wilmington Morning Star.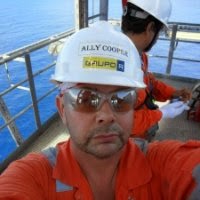 Cooper
He had been concerned to find that Noyes' company 'One Stop Service Center' in Thepprasit Road Pattaya had been put on the British Embassy list of lawyers who could be used by foreigners in trouble. The company was subsequently dropped from the list.
The case was adjourned for judgment on January 20th. Cooper has indicated that he will initiate another case against Noyes who is on bail appealing his conviction for extortion.
*Drummond is the holder of the Maurice Ludmer Memorial Price for Investigations into Racism and Fascism awarded while working as a journalist in Fleet Street.
Drummond said after the case: "I erred over the Facebook claim whereas it was in fact Google+. I am not sure his Facebook page is down completely or he is widely blocking his former friends. The court recorded my statement but did not record what the allegation was."
Footnote: #DrewNoyesjailed
Several attempts have been made by Wanrapa Boonsu to have articles removed from the internet about her and Drew Noyes' conviction for extortion in Pattaya which have been published in the Pattaya Today and Pattaya Daily News newspapers. These do not appear to have succeeded. Worse, it it is still on the front page of the
Pattaya Daily News.