SENIOR CITIZEN, WITH WHITE BEARD GIVING THE NORTH POLE AS HIS ADDRESS IS HELPING POLICE….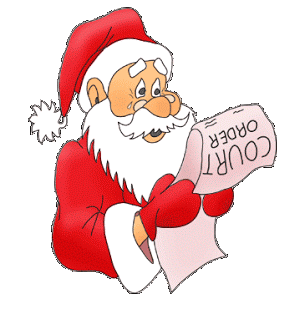 Nah. I can't do it. Not to Santa. We're all waiting for him tonight. The kids are excited.
Well I made it to Christmas – at last I am on the downhill
run. In a year in which I have been the victim of multiple malicious libel and
computer crimes cases taken only with the intention of breaking me financially I
can now finally say 'Ho. Ho. Ho'.
I have put a light spin on it – but it's been a hard and
bitter battle fighting people with no discernible morals, who should not even be in Thailand
at all.
And my survival is thanks to all you who have donated to keep the fight
going.
We have almost certainly hit a world record. Ten libel and computer crime cases dismissed – and more expected soon – and with no big news organisation to pay the bills.
Matthew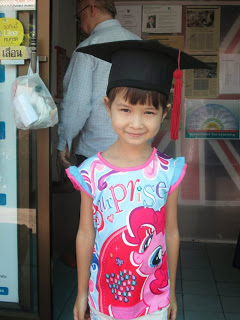 Annie
Today the kids are excited and so am I.
They'll have trouble sleeping tonight
but tomorrow's going to be great, and soon we'll be ringing in the new.
So here are a couple of family Christmas pics.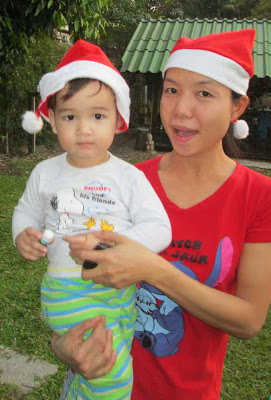 Archie and May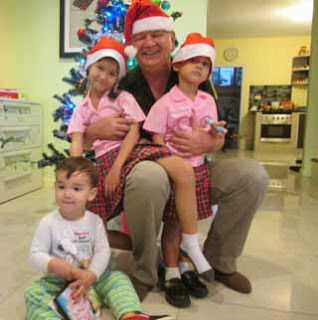 You know the ones you do not want to receive on a Christmas card because its so boring looking at other people kids and happy (sometimes) families grinning into the lens.
But sod it. You've helped keep these kids at school (although I did have to change it once) – so here are the studious little angels.
And believe you me trying to keep all three still while taking the picture below would challenge even the best Fleet Street cameraman – let alone my Karen nanny May.
Besides we're happy except when…… and …….. and………….and…………the little b@ggers!
MERRY CHRISTMAS
AND A HAPPY NEW YEAR TO YOU ALL