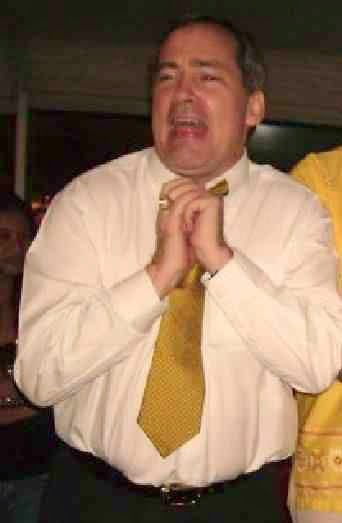 "We had an Army Colonel recording the panel yesterday. I will meet him today to discuss legal action. Three other Thais also witnessed the lies and false accusations the FCCT sponsored to defame me. Every person from FCCT should call me quickly."
Drew Noyes – 'the most credible, friendly, reassuring professional businessman to make Thailand his home'
Phony lawyer Drew Walter Noyes has threatened to sue the Foreign Correspondents Club of Thailand after a British journalist held an event there, He claims he has an Army Colonel and three other Thai witnesses to back his case.
British journalist Andrew Drummond called the conference to explain to the Thai press how foreigners in Thailand with completely false resumés were setting up businesses to cheat other people. Then when they were accused of their crimes they resorted to the Computer Crime Act libel laws to drive the foreigners out of the country.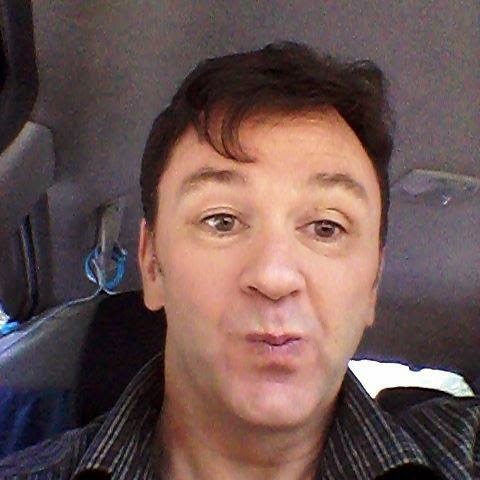 Brian Goldie, now Goudie
Drummond named Scot #BrianGoudie, also known as #BrianGoldie, #David Hanks, a UK and British passport holder and #DrewWalterNoyes, an American passport holder as one of the gangs. He had decided to take them on and was winning his cases but at great personal expense.
Drew Walter Noyes was exposed in the American press long before coming to Thailand. The Morning Star in Wilmington North Carolina described him as a man of 'myriad lies' and detailed his dodgy property and share transactions and a case of sexual harassment.
Noyes had given several replies to that accusation. One was that the reporter Scott Gold had been fired. The second was that he had sued and won. The third was that it was the newspaper's April Fools Day joke.
Said Drummond (author of this site) "None of his claims stood up. The story is still up and Scott Gold has moved on and upwards to the LA Times. As for the threatened court action against the FCCT – well he should sue me. He has never sued me for these allegations before."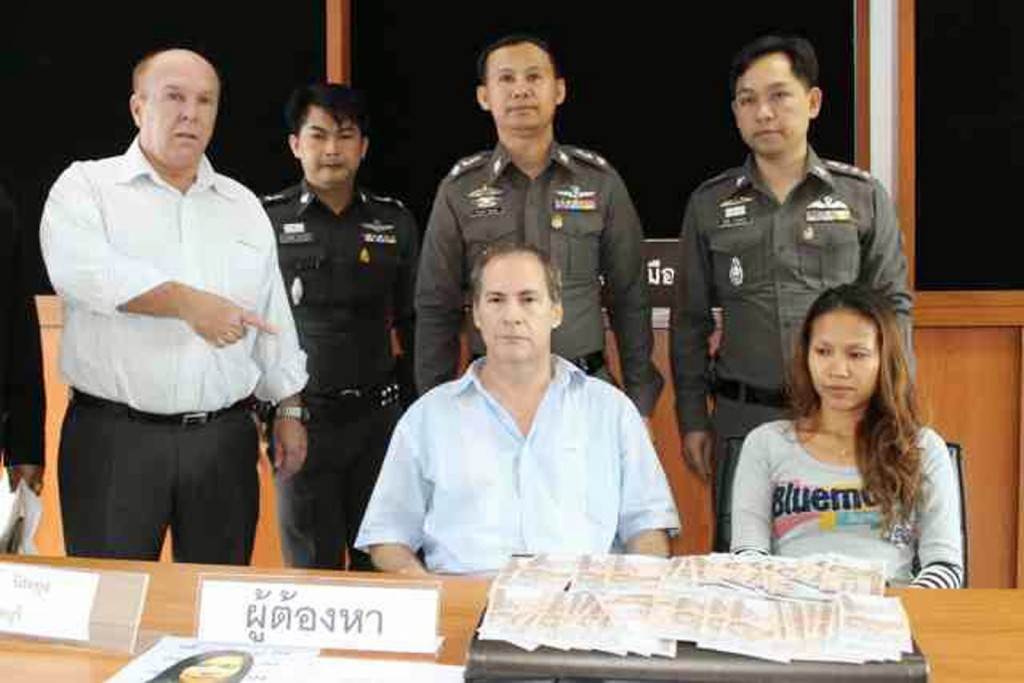 Drew Walter Noyes, from Irvine, California, is currently on trial for extortion at Pattaya Provincial Court with his common law wife wife Wanrapa Boonsu. It is claimed that while publishers of the now defunct Pattaya Times newspaper they they demanded 7 million baht, later reduced to 2.3 million baht, to stop a raid on the premises by police where illegal materials would be found, and the matter would be reported in the newspaper.
Brian Goudie, was jailed for six years in Australia for stealing approximately A$400,000 from his employer – a Perth mining company. He resurfaced in Thailand where he falsely claimed to be an officer in the Royal Marines and a British barrister. He is now the subject of a documentary 'Brian Goldie – swindler Scot' in an international television series and is on trial and 400,000 baht bail for posing as a barrister and cheating a 76-year-old woman out of 7.9 million baht.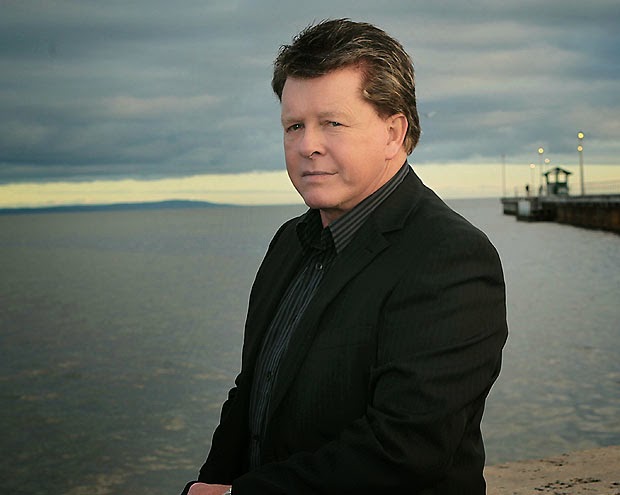 David Hanks
David John Hanks, from Girvan, Scotland, was the former licence holder for 'Masquerades' brothel in Keysborough, Melbourne. He is on bail in Pattaya after the Department of Special Investigations looked into a money lending racket in Pattaya in which Russians where charged 60 per cent per month and were allegedly beaten upon non payment.
The press conference was a private function and Andrew Drummond paid for the rent of the premises.
Here follows Drew Noyes latest threat
FORWARD TO ALL FCCT BOARD MEMBERS AND MANAGEMENT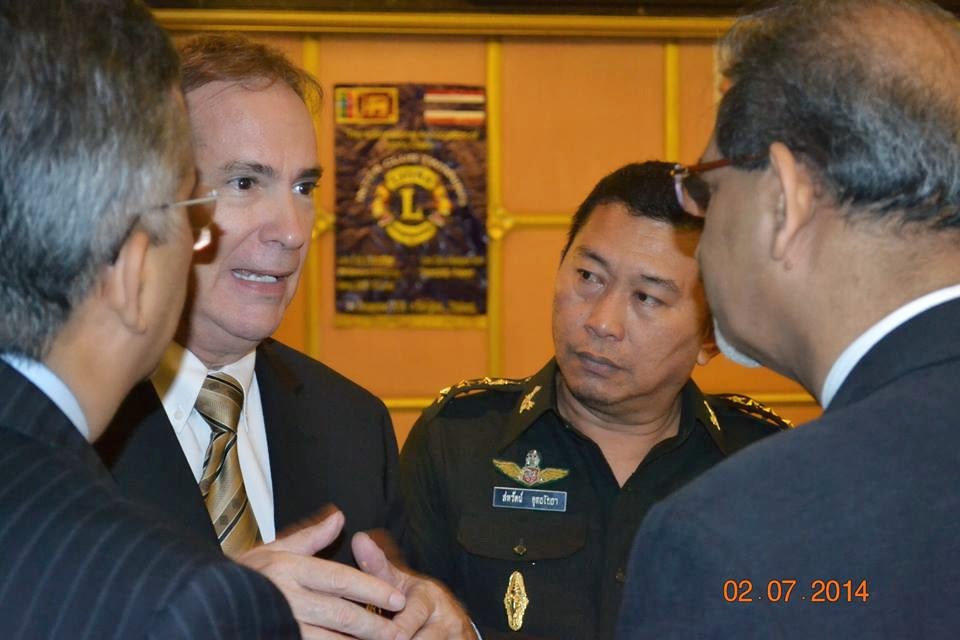 "It is going to be very difficult for the FCCT to deny sponsoring the Andrew Drummond meeting organized and held to defame me wrongly at FCCT yesterday. This photo is all over the internet.
We had an Army Colonel recording the panel yesterday. I will meet him today to discuss legal action. Three other Thais also witnessed the lies and false accusations the FCCT sponsored to defame me.
Every person from FCCT should call me quickly. My number is 0841117999.
I have never been convicted of any crime. I am not Mafia as Drummond claims. I did not commit share fraud. I did not sexually harrass anyone. I am not a fake lawyer as Kanokrat Booth alleges.
You people have a big problem. Every person on the FCCT Board and in management may call me to explain and appologize. (sic) I take this quite seriously and will take all legal action available to me. My witnesses are solid Thai citizens and ranking Army personnel.


Anyone who does not want to be named in this action should call me to explain why they should be omitted."


#Drew Noyes
Legal Note: A judgment at San Jose court was issued against Drew Noyes, and his New England Trading Company in March 2012 for US$72,000 in favour of Tom Flanagan, of San Jose, California for selling duff shares.
#DrewNoyes had also sold shares in the Pattaya Times which was never properly capitalised and crashed. One native American indian paid 1 million baht for his shares. All he got was a Pattaya Times jacket and a press card. Drew Noyes claimed to have been a lawyer and was also claiming that this week to threaten the publisher of a website eTurbonews. Below is one of Noyes adverts. Noyes advertised on Tagged.com and employed Filipinas to work in his so called law and newspaper offices. Two had to be rescued from Thailand by their parents.