NOW YOU CAN SOLVE HOW THE THAI GIRLFRIEND MURDERED HER ENGLISH HUSBAND IN A BANGKOK TOURIST ATTRACTION!
Flying Sporran's Weekly Diary
It's very highly rated on tripadvisor. But I am not sure whether it's just a passing fad. Something called 'Escape Hunt' has been listed as one of the favourite things to do in Thailand.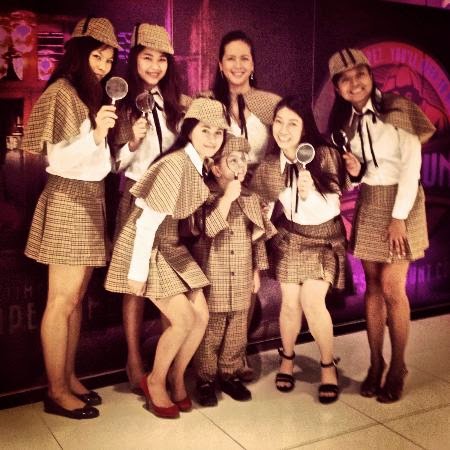 What you do is pay 600 baht plus per person to go into room and solve a murder in order to get out. You get clues and surprises.
One of the puzzles is to solve the murder of English husband by his Thai girlfriend and another is to solve the murder of an oriental woman killed by her jealous American husband.*
Yes I know they sound like they are solved already.
But I have to admire the creators by making this topical and apparently one of Thailand's major tourist attractions.
And maybe Thai police should send some detectives along to get a few clues.
I had never heard of Escape Hunt before but Richard Barrow plugged it last year in his Thailand Blogs, I see.
We're led to believe that people are going crazy about these games.
There's also another game called Bangkok Bomb which is run outside in a department store mall. Terminal 21 I believe.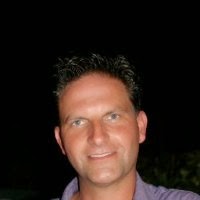 Personally I have had enough of real time murders and bombs to actually play the games clad in a 'Sherlock Holmes' cap, cloak and pipe. But if I am to believe all the publicity this is all the rage at the moment.
The subject was brought up when I was contacted by two disgruntled escapologists. They had escaped being employed by Escape Hunt. I can't run with their complaints but I did look up the man who has brought this to Bangkok. On Linked-In his name is Paul Bart and he says he gained a First Masters Degree in Psychology and Languages at Jesus College, Cambridge and also and MBA, though his real name is Paul Miroslaw Bartosik and he used to run Ginger-Asia – Asia's lifestyle portal – which, when I last looked on this site was launching in 17 hours 35 minutes and 21 seconds.
Then I scrolled down and saw this – one of Mr.Bart's recommended Linked-In friends.

Wow, that's got to set anybody thinking. Drew Noyes of course now has been sentenced to two years in prison for extortion.
But wait – panic over. Paul says: " I used to live in Pattaya and came across him as most people do and of course as you know he asks everyone to endorse him. That was a long while back and we have not had any connection for a very long time now in any way."


And he does not know how to remove it. So be careful out there with your endorsements.
I tend to believe him as there are quite a lot of people who now wished they had not endorsed DN.
The disgruntled employees, well he says, there are two sides to the story. Exactly, that's why I left it out – that's Labour Court stuff.
Murder solving in Thailand now that will always be topical. A Dutch couple who visited the Bangkok Escape Hunt have now started one in Amsterdam and even funded part of the cost on 'Kickstarter'.
* The games have now changed (see posts below) but 'Blackmail in the bedroom' sounds interesting.