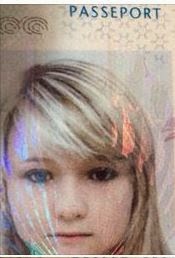 The bodies of two young Britons were found on a beach on the island of Koh Tao early today in what is believed to be a case of double murder and possible rape.
Both had severe injuries consistent with being beaten to death.
Both are reported to have been found naked.
A bloodstained Thai hoe was found near the bodies on a rocky section from the beach, but less than 100 yards from the bungalows where they stayed.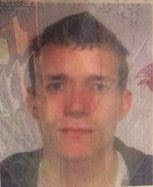 They were named later as David William Miller, 24, from Jersey, and Hannah Victoria Witheridge, from Great Yarmouth, Norfolk, aged 23.
Thai Police believe that they attended a beach party with about fifty others on the night of September 14 which went on until just before dawn today.
Their bodies were found in a rocky area slightly secluded from the main Sairee Beach – the most popular beach on the island.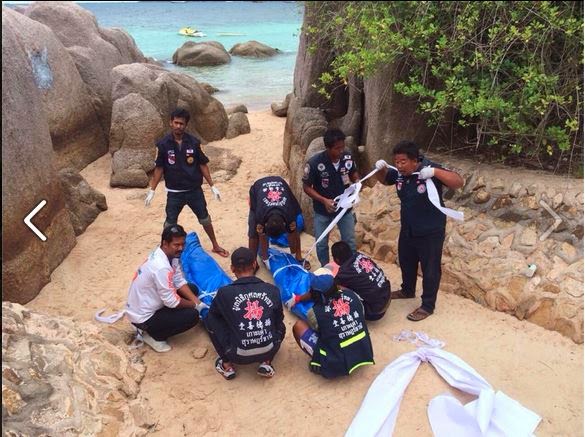 Pic: Siang Tai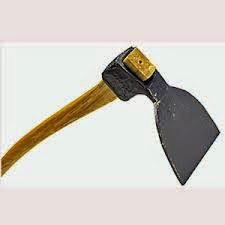 Islanders are reported to have blocked the local ferry gangway to the mainland ferry, so that nobody can leave the island until the culprit or culprits are found as police presence there is limited to three officers.
Later police from the mainland blocked all ferry piers
Koh Tao (Turtle Island) is a world famous destination for scuba divers in the Gulf of Thailand. It is linked to the mainland at Surat Thani and Chumpon and other islands of Koh Samui and Koh Phangan by a series of ferries.
Police are sending a murder squad from the mainland town Surat Thani the headquarters of the southern regional Thai police.
Katherine Horton, 23, from Cardiff, was brutally murdered and gang raped on Koh Samui in 2006. Her attackers, three Thai fisherman were sentenced to death, But the sentence was later commuted to life.
In that case her attackers were lying in wait as she walked along Lamai Beach talking to her mum on the phone. Her mother heard the moment she was attacked.