WHERE ARE THE FINANCIAL COPS WHEN YOU NEED 'EM?
Bangkok's boiler rooms,some of whom have paid vast amounts of cash to Thai police and army officials, have of course conned multi-millions of dollars out of people worldwide – but few of them have actually conned governments.



Now Croatia is waking up to the fact that all might not be right with Philip Wainwright's SpartaMatrix Group, which is funding a port and logistics centre on the country's Mediterranean coast.
Actually it has promised to fund it and owns 60 per cent of a company doing the development (not) – but SpartaMatrix is better known in Bangkok and the Philippines as a 'Wolf' or 'Boiler Room' operation, as we have repeatedly pointed out here. In Bangkok they had a notable bunch of mainly British oiks manning the phones.
They got raided and paid off the authorities as usual.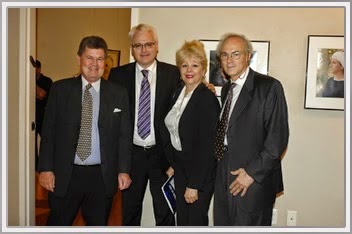 Wainwright – left with the President of Croatia
Exposure on this site have enrage the boss Wainwright so much that he claims there is a campaign of vilification by 'Chinese saboteurs' who want to wreck the whole plan.
SpartaMatrix have recently put up a new website – but the cupboard is bare so to speak. Wainwright has not much to put up on it any more except the following:
"Sharing the resolve of the mission-driven ancient Greek warriors who were disciplined, ordered and honorable, the SpartaMatrix group of companies approaches each potential infrastructure development project with uncompromising ethos and with the resolve to benefit the citizens of a developing country economically, socially and culturally; while maintaining the individual identities of our clients.
The executive team of the SpartaMatrix group of companies cordially invites you to review the following pages; which include our mission statement, history, recent news and current development projects."
There appear to be no new and current projects or even past ones for that matter.
Much more interesting are the following sites.
SUSPENDED
It appears authorities in Croatian have woken up to 'Google' and the Rijeka Port programme could be described as being in jeopardy – if a programme which never existed could be described as such. Local newspapers have been cautiously critical.
ALERT!
Croatian officials are now looking at sites like this
That may be because they have been getting warnings from people who are being paid to keep this charade going. Britons in particular have been swindled out of millions awaiting the birth of a new seaport from which they will gather the spoils.
SUSPENDED AND REVOKED

A question on SpartaMatrix's Facebook page
I am not sure if the Financial Conduct Authority can help those who have lost millions.
SpartaMatrix does not have an office – at least not a tangible one.
For more info – just Google SpartaMatrix and this site.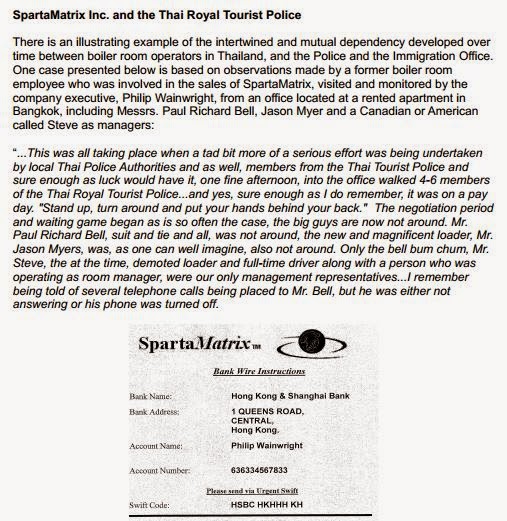 From Fraudrecovery.wordpress site