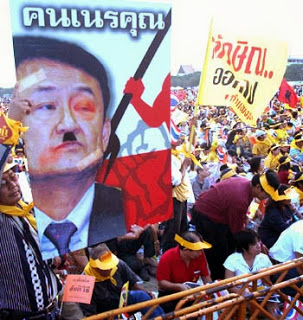 With the blockade of Bangkok now just ten days away an organization called the Network of Thais Overseas has produced a video to put forward the views of the protesters.

They may feel they are losing the propaganda war judging by criticisms of the western media. But they may be looking on the pessimistic side there. Here they try to explain democracy.
The film is concise and although some figures have been exaggerated it paints a grim view of what the Shinawatra regimes have really been up to.
I personally love the bit when it came to the sale of Shin Corp. Not even an attempt at transparency.
My view? I am not sold on the leaders of either side. But the Thais certainly have a right to demonstrate and have justified grievances. I do however believe that masses demonstrating in Bangkok and the masses in the countryside have more in common with each other than they are led to believe.
What do the other foreign correspondents think of it? – I guess we'll hear soon enough.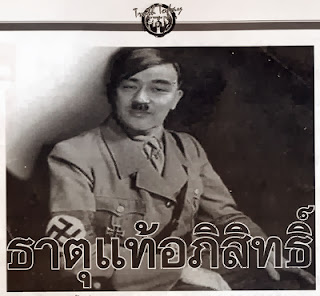 The dated picture of Thaksin Shinawatra, who most people believe is running the country by Skype, depicted as Adolf Hitler does not of course illustrate my views.
Just shows how high feelings can get, or have got.
For balance here on the right is Abhisit Vejjajiva similarly portrayed.
Actually this seems a common trait in Asia, where it seems, not a lot of people really know who Adolf Hitler was.
For instance Japanese Prime Minister Shinzo Abe has also been promoted as Adolf Hitler.
Of course the first thing that occurs to me is – Don't they have their own little Hitlers, like Pol Pot, Saloth Sar, Ne Win, Hun Sen, surely Japan must have one or two. Were they just good guys who built the Death Railway?
Nope I don't think Asian history points up their bad guys.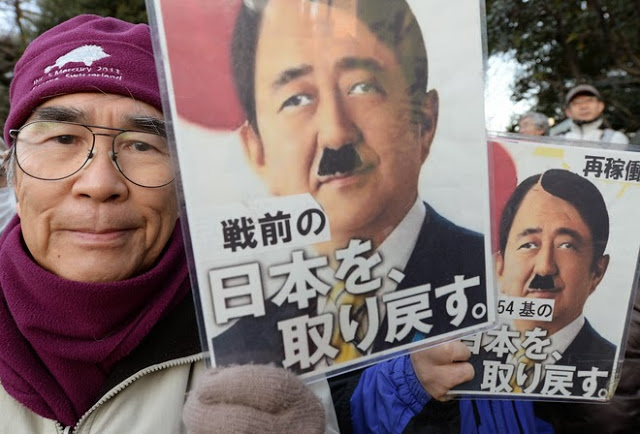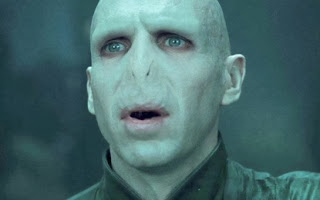 Actually now Shinzo Abe is viewed by the Chinese Government as the Voldemort of Asia – See what I mean – a British creation by J.K. Rowlings.
Use your own villains!
Enjoy.