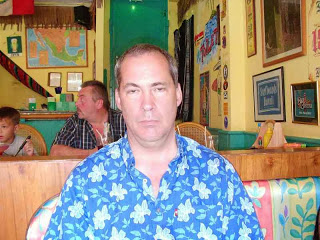 An application to join the Foreign Correspondent's Club of Thailand by Drew Walter Noyes, has been rejected by the club's Executive Committee and his money returned.


Noyes, 57, who has claimed both in court and on the internet that he is a member, had applied to join the Bangkok based club in August.


Separately British journalist Andrew Drummond, correspondent for the London Evening Standard, objected on the basis, he said, that Noyes, former publisher of the Pattaya Times, and now running a company called variously 'One Stop Service Center, and One Stop Legal Services Center, could bring the reputation of the club into disrepute.
Andrew Drummond said that Noyes was a vexacious litigant, an anathema to journalists, who used Thailand's criminal libel laws and Computer Crime Act to threaten journalists and attempt to ruin them financially in Thailand's long drawn out legal processes, in order to conceal his activities in Pattaya, where he was already in court on extortion and cheating charges.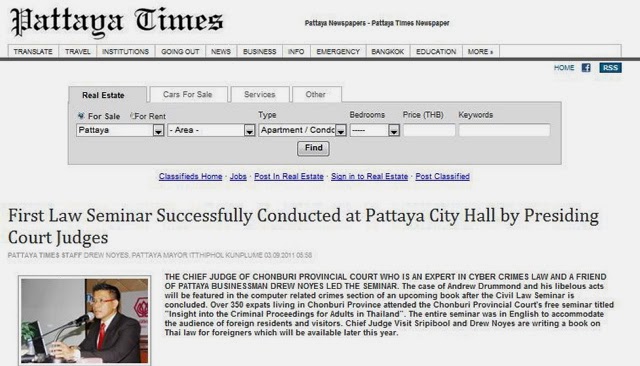 A false claim in the Pattaya Times that Noyes was writing a book with Judge Visit Sripibool, former Chief Judge,
which would feature Andrew Drummond's libels
He himself had taken a stand against Noyes because somebody had to, and because of how the law worked, he had survived mainly due to crowd funding from supporters who saw something was clearly wrong. But staff on English language newspapers and the radio and television in Pattaya, with the exception of one newspaper, Pattaya Today, had effectively been silenced, compromising their journalistic integrity.
This was an issue for a club which should be looking after the interests of foreign journalists.
The now defunct Pattaya Times newspaper said Drummond was clearly never a newspaper. It was he said in the main filled with articles lifted from the internet, written by other journalists, but with bylines spread around his wife Wanrapa Boonsu, and Thai staff, who did not have the English capability. What was written in house was usually copy to either flatter Drew Noyes or ingratiate himself with local officials, or boost Drew Noyes business selling foreigners almost any service at a price.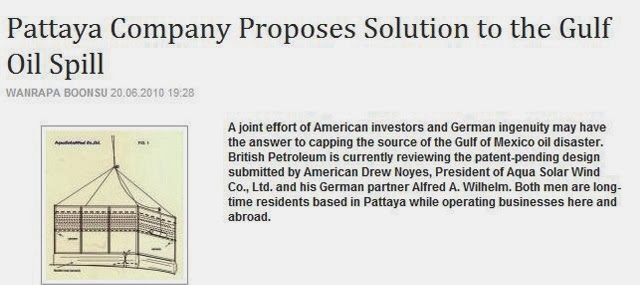 Written by Wanrapa Boonsu – Drew Noyes' Thai wife. Even the acting editor resigned over this one
Noyes however had among other things, falsely reported the death of Thaksin Shinawatra, falsely claimed to have found the cure for AIDS, and also falsely claimed he had been negotiating with BP during the period of the Gulf of Mexico oil spill.
Andrew Drummond had also criticised the FCCT for being fearful of showing the video documentary 'Influential People and Men In Suits" which demonstrated how Noyes and others in Pattaya operated and highlighted their pasts.
The full FCCT reply is as follows: