'I AM NOT GENETICALLY CODED TO UNDERSTAND THE EXPRESSION 'THIS IS THAILAND' – SAYS FORMER OFFICER OF U.S. COURT
Culture shock – Don't be late with the rent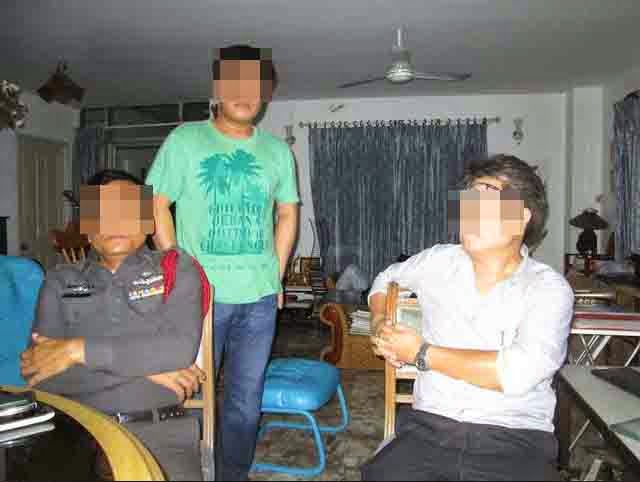 Held in a hotel for 5000 rising to 13,960 baht
Thailand's ruling military government has been asked to investigate complaints by an American teacher with 15 years in law enforcement, who claims she was the subject of what was tantamount to 'kidnap and coercion' by Thai police working for a Bangkok businessman.
The teacher, a former member of the Hawaii Judiciary Probation Service, and as such an officer of the court, who also worked for a trauma unit for sexually abused children in New Zealand, said the incident happened in a suburb of Bangkok on August 11th.
She said she was held captive for nearly five hours by four officers called in by the businessman. who threw and air punch at her and repeatedly clenched his fists. before she was allowed to make a call to her Embassy.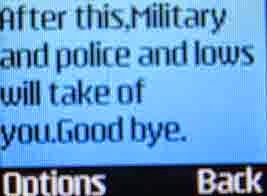 Phone threat? Lows?
And when she did reach the Embassy she claims that the FBI Special Agent who took the call said: "Mam, if the police are telling you to go to the police department with them, then you'd better go to the police department with them. This is not The Embassy's jurisdiction. You need to contact Thai authorities."
With the Thai authorities being the people who were allegedly 'kidnapping' her she reacted angrily.
"You want to put that in writing? I have been held against my will for nearly 5 hours. I think this is called 'kidnapping. I am afraid of what might happen. What do you think they so badly want to hold me for nearly 5 hours? I told you that the landlord tried to assault me. They are using terror tactics."
'This is Thailand'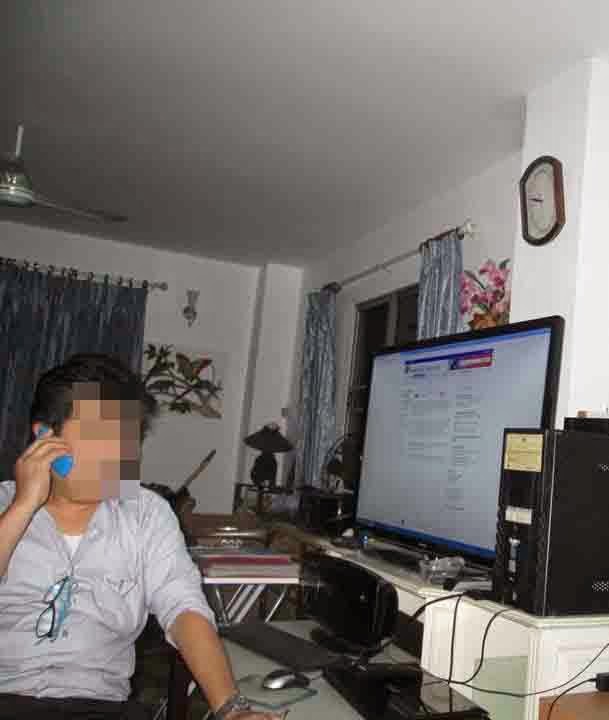 Air punch then on the phone to Embassy
"At one point, from the Special Agent, I got a, 'Well, this is Thailand!'. ** " My response; 'What is that supposed to mean as if the answer is genetically coded in me.'
"The Thai police commander and my landlord stated to me that 'things are done differently in Thailand' and laughed at me when I said they couldn't do this to me"
It was only after she held up the phone to let US officials hear the commotion that a US official stepped in and spoke to the Thai businessmen and senior police officer and informed him neither he nor the police had the right to hold her. The incident happened on August 11.
The woman walked out to the road to catch a taxi but says she was harassed as a senior policeman demanded the taxi driver's mobile phone number so he could find out where she was going.
The woman whose father was a Lt. Colonel in the US Marine Corps, 7th Fleet (Asia Pacific) finally had the matter settled*** on September 12th at a meeting witnessed by two 'officers' from the US Embassy, (call out fee 7,623 Thai baht)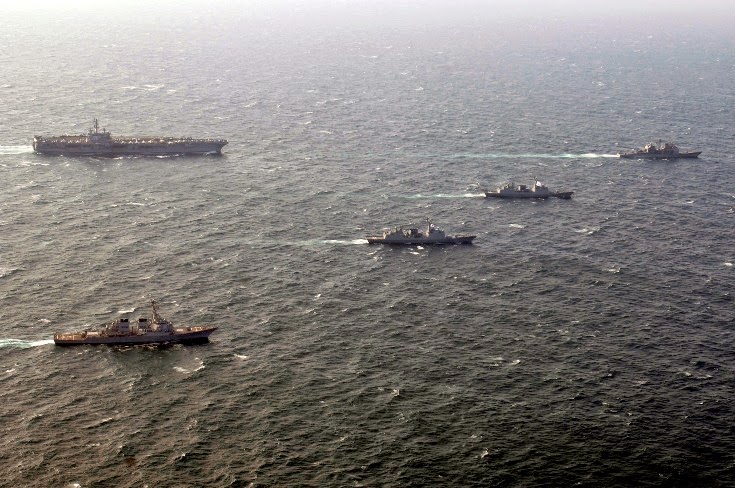 US 7th Fleet (can't help)
Amazingly the row was over a 5000 baht ***(disputed) overdue rent bill for a small room in Bang Phli rented to her by the Thai businessman. The woman had gone to work at a University on Thailand's eastern seaboard and had decided to keep the cheap room (2800 baht a month) on as she was unsure of her new position.
As she suspected might happen the University appeared to have trouble paying her salary on the date expected.
She previously had had an amicable relationship with her landlord, an ardent red-shirt supporter, but sensed a problem when he said he would be keeping her belongings against the unpaid rent, and asked a Thai policeman who she knew in Bang Saen to speak to him to see what the problem was and accompany her back to Bangkok to see the landlord.
"I could easily have transferred cash from the United States if I thought it was going to come to this. But I am trying not to use any of my savings."
The policeman turned up in a taxi and started driving her back to her apartment in Bangkok.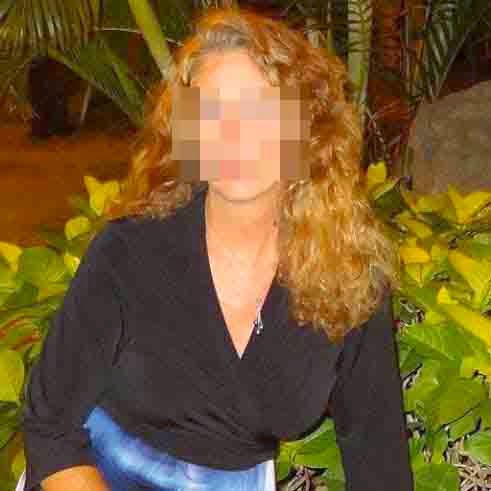 Former probation officer
She asked the policeman if he had spoken to her landlord, which he denied, but she actually believed he was speaking to her landlord as they were driving to Bangkok.
On arriving in Bangkok the landlord and three police officers were waiting. They demanded she sign an agreement in Thai, which she said she believed was a document signing over all her belongings…and she refused.
She had refurbished her apartment with new furniture and also had about 20,000 baht's worth of jewellery there.
She said they demanded she go with them to the police station, but she fled to a nearby hotel owned by a Briton with a Thai wife.
"What happened to me was terrifying–violence on women (particularly foreign females who may have little legal recourse against crime against them in Thailand). The UN, in 2013, reported Thailand as the 5th most dangerous country for women.
"My life has been impacted, alongside my health. This experience pretty much gutted me.
"Had I not been able to get through to the US Embassy for aid, how would that night have ended? What were these males' limits?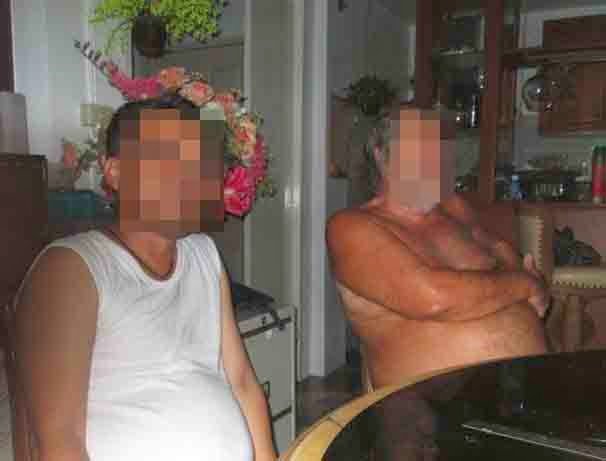 Chonburi policeman – British hotelier –
Had I not had nearly 15 yrs. experience in law enforcement, and I was the female victim the perps believed me to be–a "rich American" alone in Thailand, and a teacher–what could have become of such a female?

"I turned the tables on these males. I had some skill not to allow them to tear me down, all through these hours, I felt like I was fighting for my life.
"I asked myself–as the hours I was held against my will–ticked away…2 hours, 3, hours, 4 hours, "What was their motivation? What did they have to gain? Why were they so determined?

"I attempted 3 times to leave, but was refused. I was very concerned about my personal safety. Why wouldn't these police, and landlord just let me walk away after so many hours, as the senior officer sat drinking 2 glasses of wine poured by the British owner of hotel."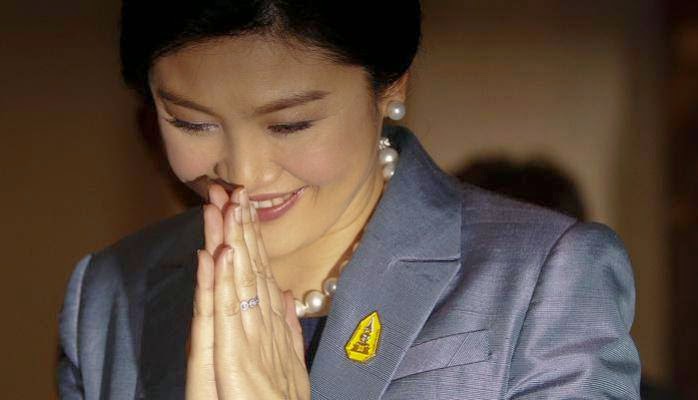 The woman was very shocked at her treatment because she had been a successful teacher and had been given the Royal Emblem, the same 7th Cycle pin worn by General Prayuth and former Prime Minister Yingluck Shinawatra, for her work teaching Thai children in a monastery school.
The National Council for Peace and Order have confirmed they have received the complaint. But the teacher is aware that the NCPO has been inundated since taking power and other major matters may have to take precedence,
NOTES
** TIT – This is Thailand, a phrase coined by Bernard Trink the former Nite Owl columnist on the Bangkok Post to describe the inexplicable.
*** She finally settled at 13,950 Thai baht – She says she paid just to end it all. While she turned the tables – there was a price.
FAWLTEE TAU-ERRS
COMMENT: And the moral of this story….is. Well there is no need to comment. But what I will say is that the reviews and management replies on TripAdvisor for the hotel in question, which I cannot name, must be amongst the funniest I have ever seen. It has to be the 'Fawlty Towers' of Bangkok.