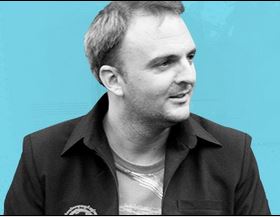 Not before time, Andy Hall, who has exposed exploitative conditions for migrant workers in Thailand many times, has finally become the victor in his long battle with the fruit canning company Natural Fruit. His case is an outstanding example of what happens when whistle-blowers expose exploitation and even crimes committed by powerful people and companies in Thailand. These people always resort to the Computer Crime Act libel laws issuing multiple cases against their critics. They hope to win by default. That is, they expect the defendant to give up through lack of funds (defendants have to surrender to bail and pay lawyers for years) or because the defendants cannot work (often their passports are seized and it becomes virtually impossible to travel or attend all court dates and still work). Fortunately Andy Hall had Finnwatch behind him until the end. Unfortunately many others have fallen along the way,

Statement from Finnwatch

Thailand's Supreme Court rules in favour of Andy Hall in criminal defamation and computer crimes case
Thailand's Supreme Court has upheld the Appeals Court's acquittal of human rights defender Andy Hall on criminal defamation and computer crimes charges brought against him by the pineapple company Natural Fruit Co Ltd in 2013. The Supreme Court's ruling, coming 7 years after the case was first prosecuted, was read today at 9am at the Bangkok South Criminal Court. Hall did not attend the hearing.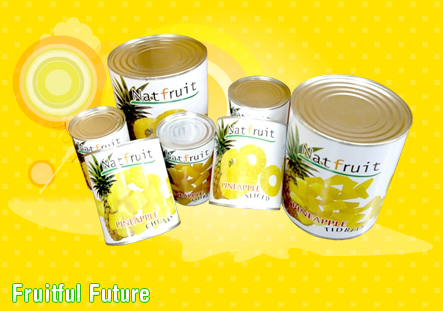 "The Supreme Court's decision is welcome. The original conviction against Andy Hall was much criticised at the time as an abuse of justice that should never have happened in the first place. Researching human rights violations is not a crime", said Sonja Finér, the executive director of Finnwatch.
The prosecution in this case relates to interviews Hall conducted with migrant workers of Natural Fruit Co. Ltd. for the Finnwatch report Cheap Has a High Price, published in 2013. Worker interviewees' testimonies detailed allegations of violations of labour and human rights at the Natural Fruit plant in Southern Thailand.
In September 2016, the Bangkok South Criminal Court sentenced Andy Hall to four years' imprisonment, reduced by one year and suspended by two years, and ordered him to pay a fine of 200 000 baht (5 700 euros), reduced to 150 000 baht (4 300 euros).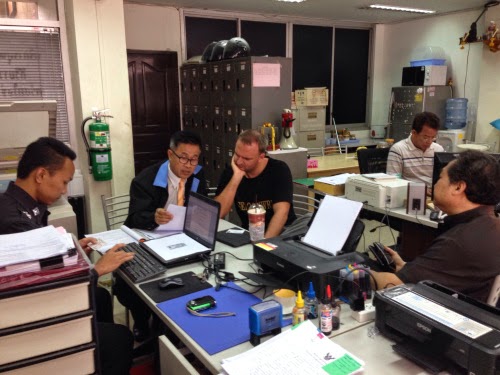 However, the Appeals Court in May 2018 overturned the verdict by the court of first instance, ruling that Hall had not acted unlawfully, and that based on all the evidence before the court, there was a real possibility of labour rights violations at the Natural Fruit Co Ltd's factory. The Appeals Court also ruled that Hall's research had been in the public interest. Natural Fruit Co Ltd appealed the Appeals Court's ruling to the Supreme Court.
Recent years have witnessed a surge in Thailand in criminal defamation and computer crimes charges brought against human rights defenders, activists and journalists who report on abusive company behaviour. Thailand must follow-up today's ruling with crucial labour rights reforms and by decriminalising defamation, Finér continued.
Natural Fruit Co Ltd has filed altogether four criminal and civil cases against Andy Hall following the publication of the Finnwatch report. In two weeks time on the 14th of July, Thailand's Supreme Court is due to issue a final ruling on Andy Hall's appeal against a 10 million baht (286 000 euros) civil defamation conviction imposed on him in 2018. This conviction is in relation to a case brought by Natural Fruit Co Ltd in 2013 concerning an interview Hall gave to Al-Jazeera that year in Myanmar.
Andy Hall left Thailand in 2016, making clear his intention not to return unless judicial harassment against him ceases. He continues to work on migrant workers rights across South East Asia.
After today's ruling, Hall commented from Kathmandu, Nepal:
"I welcome today's final ruling in this case. But after years of ongoing judicial harassment that has taken a heavy toll on me, my family and my colleagues, the verdict does not feel like a victory. My activism for over a decade in Thailand was intended only to promote and uphold the fundamental rights of millions of migrant workers in the country. These workers continue to find themselves without a voice in high risk situations of forced labour and subject to systemic human and labour rights violations in global supply chains. I remain open to reconciliation to put an end once and for all to this continued irrational cycle of litigation against me and my colleagues that remain in Thailand."
Q&A: Criminal and Civil Prosecutions – Natural Fruit vs. Andy Hall