'THE CHARGE WAS ONLY HUMAN TRAFFICKING,' SAYS THAI POLICE INFORMANT, WHO CLAIMS HE WAS FRAMED BY POLICE AND CHRISTIAN EVANGELISTS.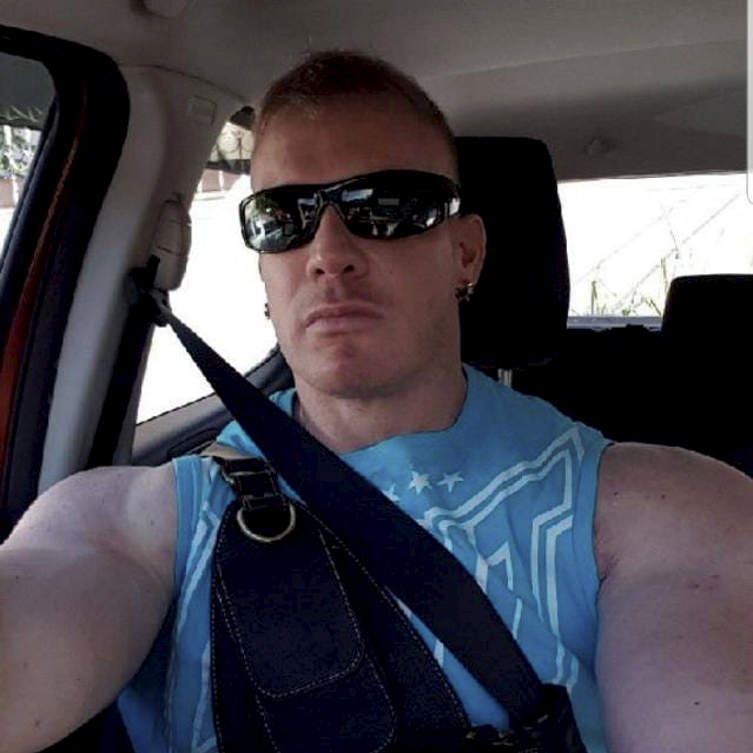 An Australian former Thai police informant, who has been accused of framing fellow Australian Luke Cook for a death sentence in Thailand after a sensational drugs trafficking trial, claims he now himself has been framed on trafficking charges.

Douglas Shoebridge, known as 'Big Daddy' whose evidence led to the conviction and death sentence of Luke Cook last year for trafficking in over 500 kg of 'Ice' into Thailand, has broken his silence to now say he has been framed for human trafficking.
Sex trafficking Human trafficking
He denies the charge relates specifically to sex trafficking, although the court documents below show otherwise.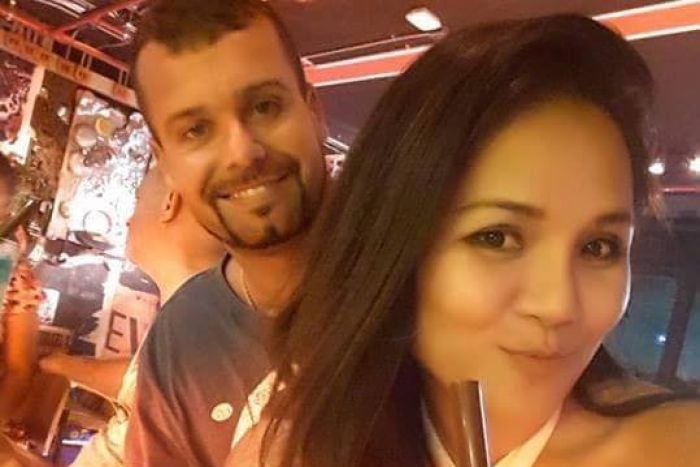 And he never framed Luke Cook, he says. How could he if Cook was convicted? he asked.
"I, Douglas Shoebridge, never framed Mr Luke Cook. Criminal conclusions in both Thailand's lower court and appeals court verifies this. If I framed Mr Cook he would not have been convicted."

From Shoebridge's statement
"My son was convicted on fake evidence falsely linking him to drugs and Hell's Angels by Shoebridge who had a financial grudge against him. There was not a shred of evidence linking my son to drugs other than Shoebridge claimed my son had confessed to him. To say he was Hells' Angel is absurd."

Luke Cook's father Paul
But while nobody else has accused the Thai police's Anti-Human Trafficking Division of corruption, there have been widespread claims of corruption against the Transnational Crime Co-ordination Centre to which Shoebridge was attached and which prosecuted Cook. In some cases these claims, mainly of extortion, have been admitted by the unit's own foreign volunteers.
As Luke Cook, from Perth, WA, languishes on death row in Bang Kwang Prison, Bangkok, Shoebridge specifically claims evangelical Christians and police from Thailand's Anti-Human Trafficking Police had offered an inducement to an African woman to give evidence against him.
" My arrest warrant was issued for human trafficking, of one Kenyan woman claiming to be the only victim, whom has retracted her initial statement and accusations, saying she lied, claiming she was offered benefits by a corrupt Evangelist NGO and Human Trafficking Police. I'd answer 'yes', and confirm the warrant was truthful to being only a "human trafficking warrant" at the time of publication. The "sex trafficking ring" is untrue."

Shoebridge statement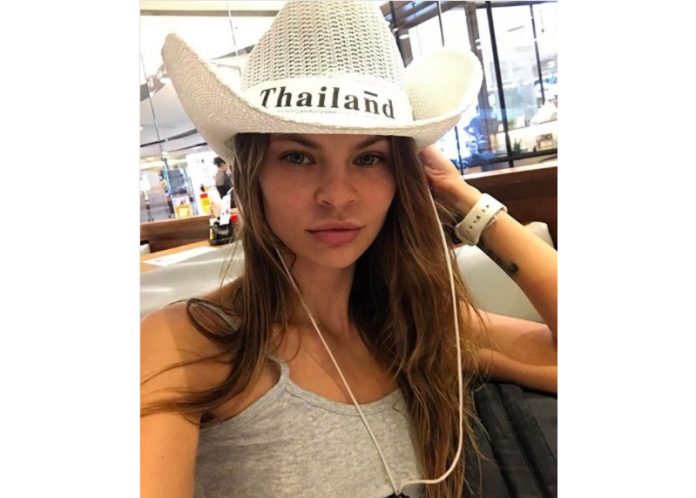 Ironically, Shoebridge was a member of the Thai police TCCC (Transnational Crime Co-ordination Centre) which at the request of the Russian authorities in February 2018 arrested Anastasia Vashukevich (Nastya Rybka) for allegedly organising 'sex seminars' as a cover for prostitution in the Thai sex resort of Pattaya.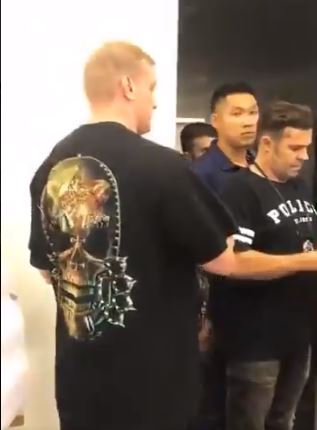 Anastasia, a consort of Russian oligarch Oleg Deripaska, had alleged she was party to information showing Russian interference in the U.S. election of Donald Trump and had written such books as 'Who Wants To Seduce a Billionaire' and 'Eurotrash: How To Seduce The Rich for the Poor'.
Her arrest was widely seen as political and done at the request of the Russian Embassy in Thailand.

But there was nothing political about Shoebridge's warrant of arrest.

His activity in sex trafficking is alleged to have taken place while he was assisting the Transnational Crime Co-ordination Centre (TCCC) in its prosecution of Luke Cook for drugs trafficking and other cases including the Nastya fiasco.
Contrary to his claims, Shoebridge was specifically accused in a warrant of arrest together with his Tanzanian partner/girlfriend Sara Musa Chitanda of trafficking in three or more persons for the purposes of prostitution.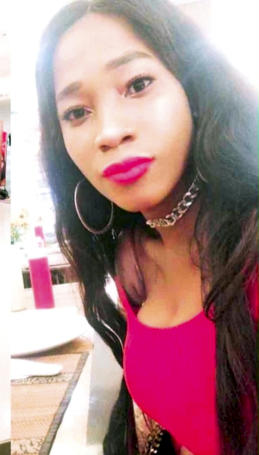 Acting on a tip-off, police carried out surveillance over several months of Shoebridge and Chitanda and the comings and goings to Thailand of West African women from Kenya and Tanzania, and their activities in city centre night clubs, and apartment blocks including Meechai Mansions in the Asoke Din-Daeng area of Bangkok, Bangkok Criminal Court heard.

Chitanda had pleaded guilty and was jailed in March for four years for sex trafficking at Bangkok Criminal Court.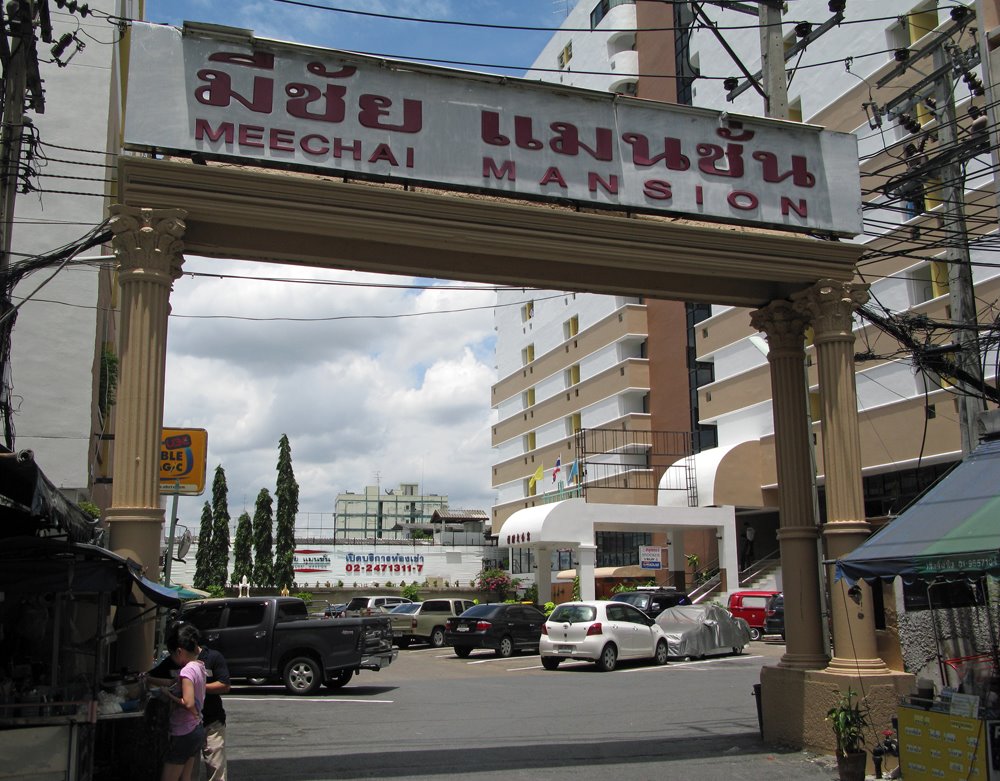 Shoebridge, known to the 'trafficked women as 'Baby Daddy' and 'Big Daddy', left Thailand at the time of the arrest of his Tanzanian 'wife' Chitanda, leaving behind a Thai 'wife' Siripat Saimart and a young special needs daughter.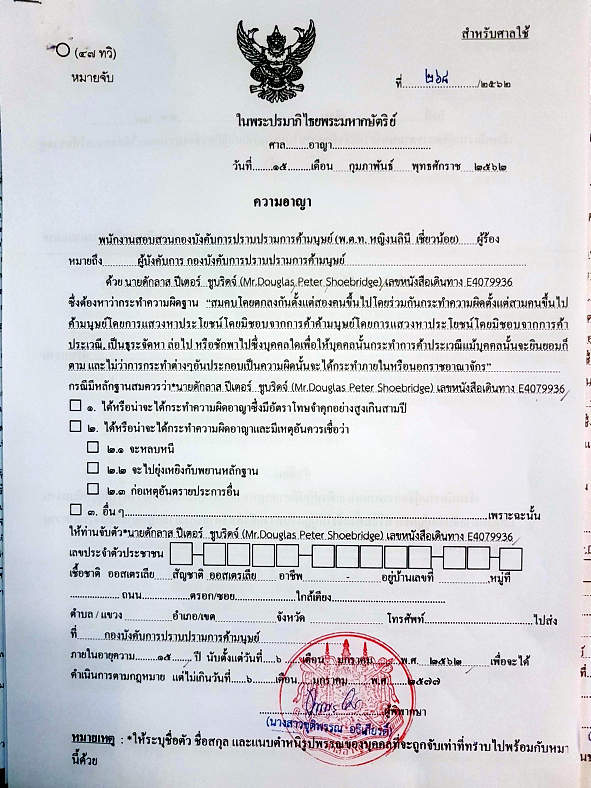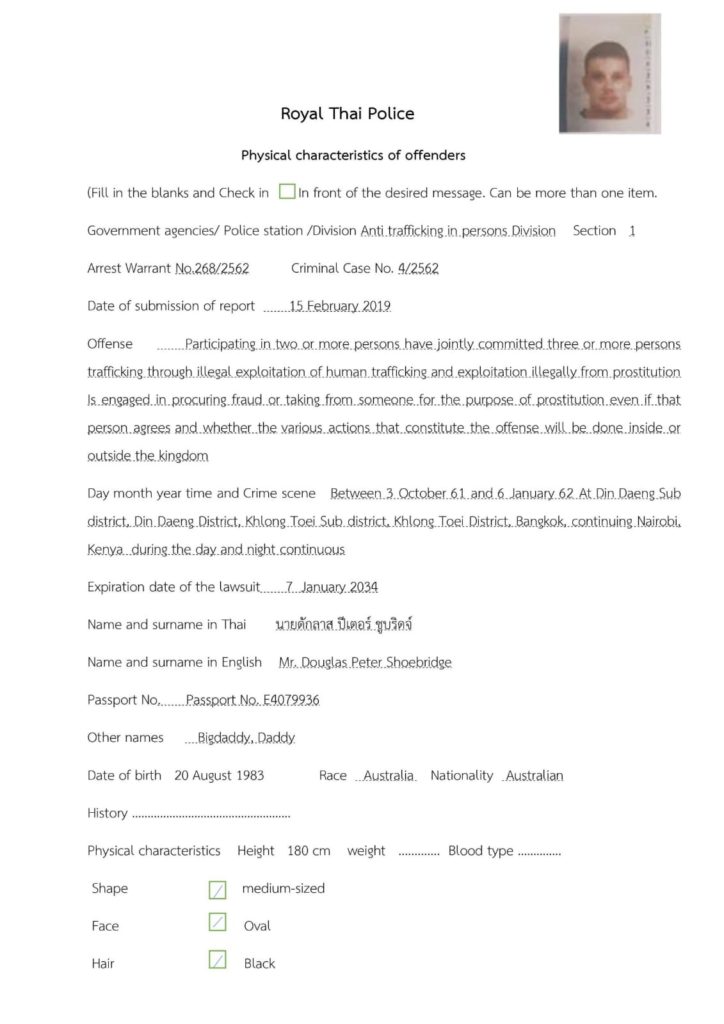 He broke his silence to complain to IPSO (The Independent Press Standards Organisation) over an article on Mail Online published following an interview by Channel 9 (Australia) with Luke Cook's father New Zealander Paul Cook. (video link below)
https://www.9news.com.au/national/luke-cook-on-death-row-in-thailand-over-hells-angels-drug-smuggling-charge-australia-newws/f2e959a6-d489-48b4-8d20-d24310e40baa
Shoebridge's testimony against Luke Cook was controversial among members of the TCCC. who claimed he had a grudge match with Cook.
Shoebridge was so angry, say two of his colleagues, because Cook's wife Kanyarat (nicked name Kookai) had, he claimed, cheated him out of a 150,000 Thai baht in a business deal, that not only did he frame them, but weeks before the trial he set up a website to defame them.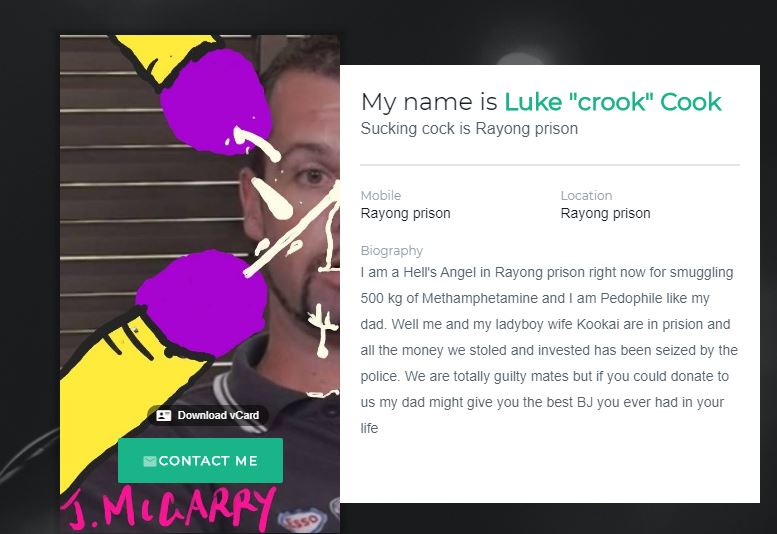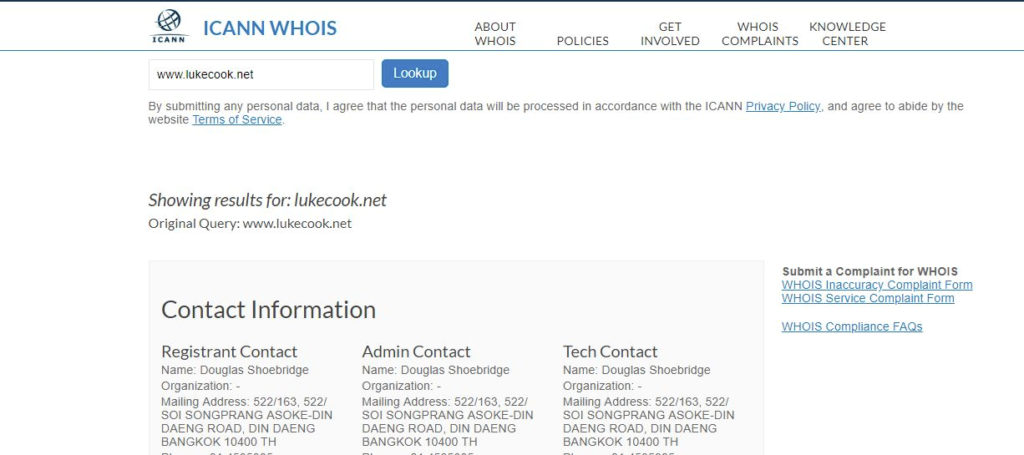 The Thai police Drug Suppression Division held a major press conference in December 2017 announcing the arrest of 'Hell's Angel' Cook, then 34, and his wife on Cook's return to Thailand (from Australia where he had gone for a catering contract),
In doing so, police made claims which were never later substantiated in court but have remained as 'media fact' ever since.
According to police, Cook was responsible for importing, after a rendezvous at sea with a Chinese trawler, the 500 kg. of 'Ice' which was washed ashore in Thailand two years previously in 2015, which was going to be stored for later smuggling to Australia.

Police Major General Weerapong Chuenpakdi said that Cook was returning to the Ocean Marina south of Pattaya on his yacht Jomandy when it was spotted by a patrol boat.

"When the patrol boat's searchlight lit up the yacht, a man was seen dropping bags of what were believed to be drugs into the sea."
Later in the morning police found four sacks of 'Ice' washed up on the beach.

Bangkok Post

Australian Hell's Angel Wayne Schneider, who lived in Pattaya, was 'suspected' to have given Cook US$10 million to bring in the drugs. When he demanded the cash back Schneider was murdered.
Further, Cook had been convicted of aiding the getaway of the major murder culprit Antonio Bagnato, another gang member, who was wanted in Australia in connection with a further murder.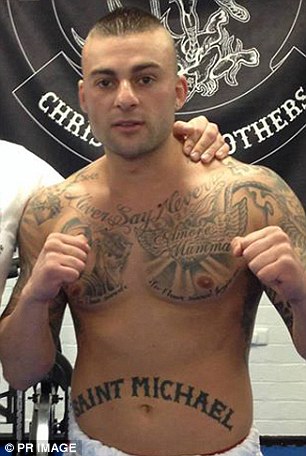 And then to top it all police said that when they examined Cook's finances they found he had all the trappings of a trafficker living well above his means and 'froze assets worth about 30 million baht – including three condominiums in Pattaya, luxury cars and motorcycles, guns, cash and yachts.'
*****

With the ingredients of Hells Angels, drugs, yachts and millions of dollars this was superb media fodder and even, perhaps even another great triumph of international police co-operation.
Sadly, it was not. In no time during the 9 month investigation were the Australian Federal Police ever informed.
The United States DEA were involved, but only in helping tracking Cook's moments prior his return to Thailand and they were present for his arrest.
But the DEA's involvement with the TCCC was terminated when they discovered the widespread involvement of trafficking in steroids by the Thai unit. They took note of the dealers, their products, websites, and labelling then quietly withdrew from cooperation with the TCCC informing U.S.Customs and postal authorities of their new intelligence.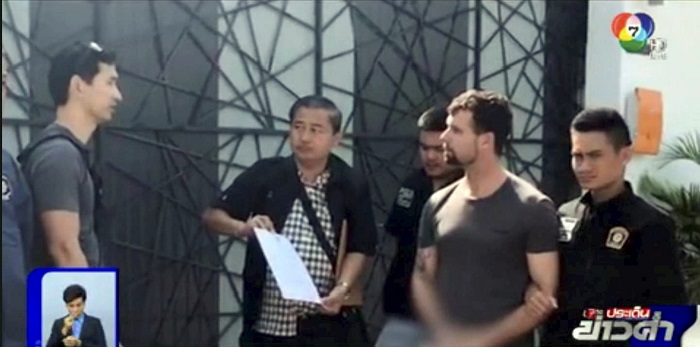 *****
The only parts of the National Drug Suppression Bureau's story which are undeniably true are that Schneider was murdered, and that was no doubt due to a gang-business dispute and that Cooke was convicted and jailed for three months for aiding Bagnato in his escape.
But his small time-served three-month sentence most likely had something to do with the fact that the court accepted that he only drove Bagnato (who had rented a room at Cook's Piss Stop Guest House) to the Cambodian border because Bagnato held him at gunpoint, a claim corroborated by 23-year-old American body builder Tyler Gerard, who said he accompanied Bagnato's kidnap gang because he believed they were only going to collect money off a debtor.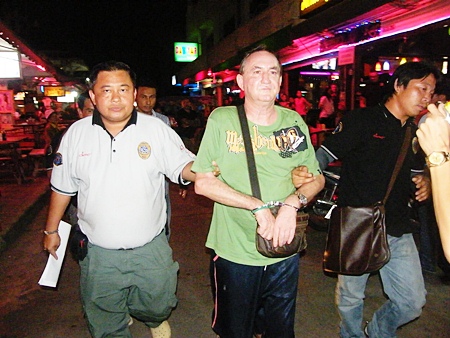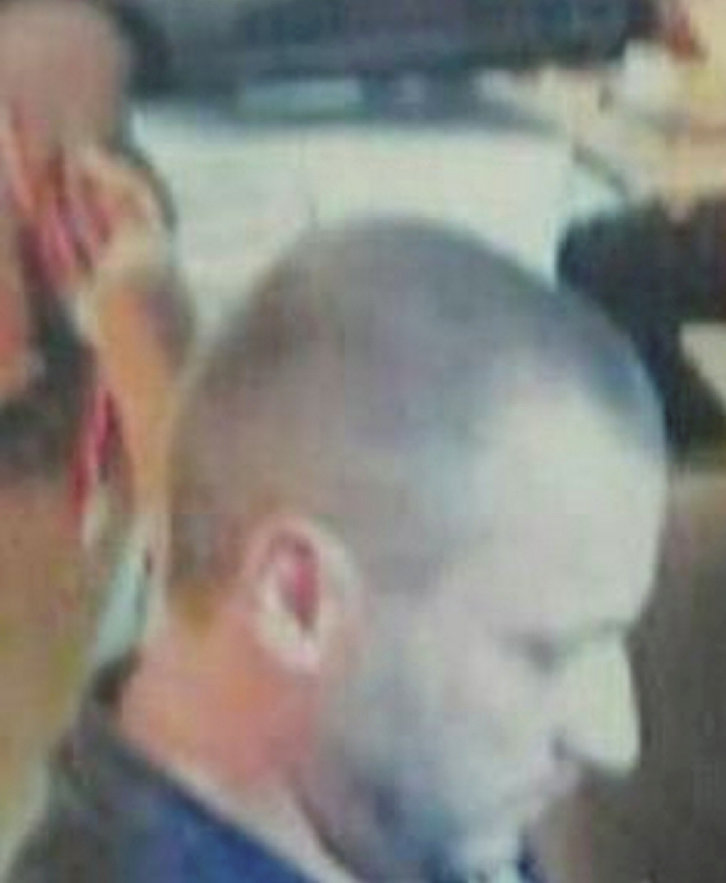 The NSB were delighted to present the case to the media. They were under pressure from foreign police forces to reign in the Biker Gangs who had settled in Thailand, In fact on two consecutive visits to the NSB I was asked what I knew about the Hell's Angels, or Outlaws.

But at the press conference the NSB were working from a TCCC brief provided by the unit's chief Colonel Dullayapat Detpornchayasin, a former Special Branch desk officer.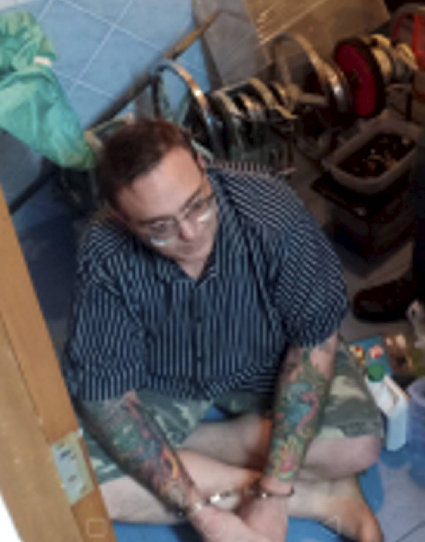 That brief was prepared by the foreign 'Special Informants' of the TCCC which included Douglas Shoebridge. Also involved in the investigation were Texan Joshua Pate, Russian-Israeli Boris Klimov, and an another Australian Frenchman Thierry Perenon. All these characters were on DEA list – with two them admitting it and the two others running websites.
More details are here.
Australian, Craig Smith, yet another FIFO (fly in fly out) contractor working for the TCCC also offered to give evidence. He too had employed Kookai as a legal advisor and claimed she had screwed up a divorce costing him over a million baht.
He testified that Kookai was a procurer of Laotian women for the Hells Angels in Pattaya, though why the Hells Angels would need anyone to procure them women in the world's largest sex resort has escaped many.
But the prosecution had presented no evidence that Cook had anything to do with the Hells Angels.


During the trial, no evidence was presented to show Cook even knew Wayne Schneider. No patrol boat could be found that turned its searchlights on the 'Jomandy' (If they saw packages being thrown into the sea, why did they not board it). No trace of 'Ice' was ever found on the Jomandy. No Chinese trawler was identified.
And the master of the Ocean Marina was unable to say whether the Jomandy was even in or out of harbour when the alleged trafficking took place and there was no recording on the yacht's GPS log.
By the time the police investigation was initiated the marina's CCTV camera had recorded over the tapes many times.
In the same respect the CCTV camera's at the guest house of Cook and his wife had also played over themselves for the dates in question and banged up in jail they were unable to find anyone to testify against the Thai police.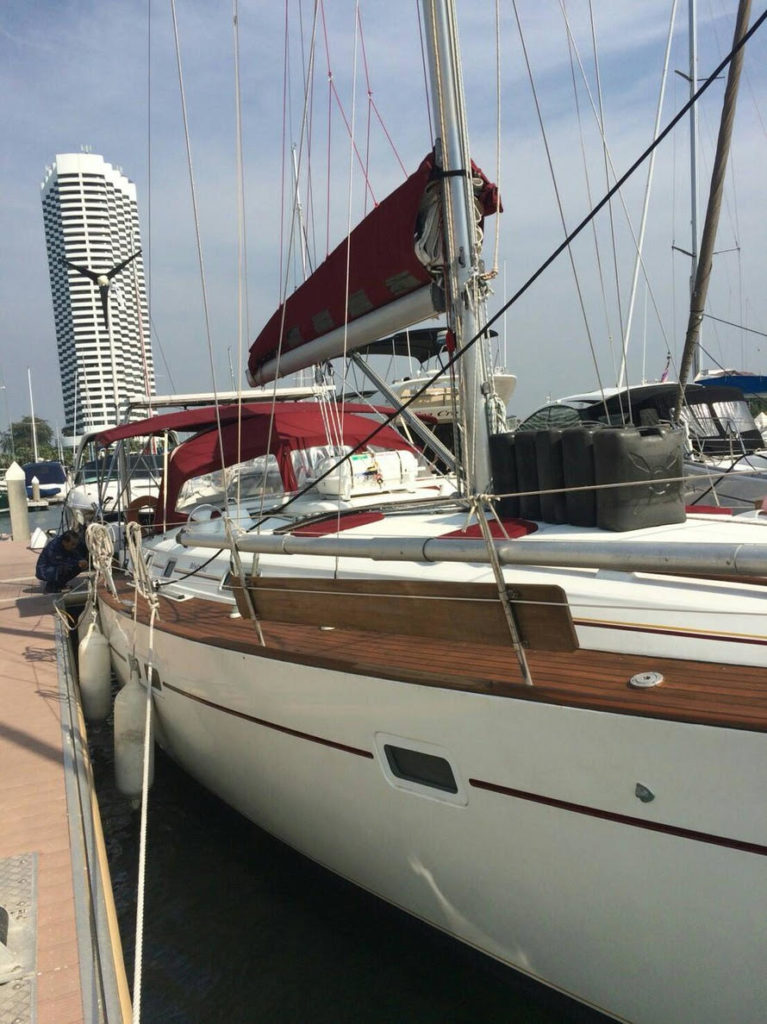 As for Cook's riches, his house was not paid for and his wife's BMW was on HP. There were no other properties that the police could seize as proceeds of crime. And Luke Cook still needed to work as an offshore catering boss.
But his earnings stopped completely when the courts seized his passport and said his father Paul Cook. The trip he made before he was arrested marked his return to work.
"He was short of cash and needed 300,000 Thai baht for repairs which he did not have. So he decided to sell the boat, but made a loss as expected. When it came to the trial police claimed that Paul was getting rid of the evidence.

"Anyone who knows anything about boats knows owning one is like continuously throwing throwing money away. And Luke could no longer afford to do it. He could not work because the court had seized his passport"

Paul Cook, who worked for six years as a Yacht Broker and taught his son to sail

Thai Police on the other hand work on a rewards system for drugs arrests – and that depends on the amount of drugs. Here there was 500 kgs and crying out for someone to be attached it to.
COMMENT
All of this does not prove Luke Cook an innocent man. But, of all the dubious prosecutions I have either attended or studied over 25 years this one does really stand out.
I can safely say this conviction would not have held up in the developed world. It is the only capital drugs conviction I have seen where the defendant is not physically linked to the drugs. And there is no doubt that the investigation started after Shoebridge went to police over a year after the alleged incident. Was this really his conscience pricking him – his concern for the victims of drugs?
But I cannot say I am very surprised. I have seen police produce substitute witnesses to give testimony when the real witnesses were not available. Some years ago the Bangkok Post published details of a report which estimated that some 65 per cent of 'convicts' in Thai jail were innocent. That's not something you will read on a Foreign and Commonwealth Office travel advisory.

Before this story broke, I received the following email message from Luke Cook.

"I am stuck in the middle of the situation that is going on in Pattaya, Thailand at the moment me and my wife of the owner of a small hotel and the main suspect was renting a room from us for the past 6 months he threatened my family and put a gun to my head and made me drive him to the Cambodian border and instructed me that other people would have my family if I did not deliver his wife and baby to the Australian embassy I would like to tell my story to someone in case something happens to me."

Luke Cook email
I did not know Cook but In Thailand I had gained a reputation of looking behind the police versions of crime both by foreigners and against them. I have been named by the parents of victims of murder, for instance, as being the main reason they found justice for their murdered sons and daughters. On both these occasions the murderers were Thai police, though, in fact, invariably other people I contacted had the real clout to push these sort of cases through.

I replied to Cook but got no answer. He was in custody. However, prior to his trial I started getting calls from foreign members of the Transnational Coordination Centre making these claims that Cook was being set up.
Their members were being rehearsed by Shoebridge on the instructions of Colonel Dullayapat, to complement Shoebridge's evidence at Cook's forthcoming trial. The rehearsals had been taking place in Wattana Mansion, Bangkok in rooms paid for by the TCCC.
One member, a qualified Australian ships master had been rehearsed to describe how Cook had offered him 500,000 baht to sail the yacht Jomandy for him. He had to be shown a photo of Cook so he could recognise him. it was claimed. He eventually refused to participate said his colleagues. Still in Thailand he does not want to talk about it.

The principal informant had blemished backgrounds along with other members of the team. But their allegations had a ring of truth. And they were able to provide numerous shots from their surveillance, proving their involvement in the investigation, as well as evidence of a serious grudge.
But were police just icing the cake or was the whole story invented? If the informants did invent this story. Why did they? I could not expect to call them as witnesses.
One, Russian Boris Klimov, joined the TCCC after being arrested himself for trafficking in steroids but not before paying a fine of 2 million baht. I spoke to him in Israel.
Another, Joshua Pate, aka John Mackey, was wanted for a felony in the U.S. and was also dealing in steroids and was later arrested for a running a cannabis farm and steroid factory in Chiang Mai after it became known he was squealing and, he says, after an argument with Dullayapat.
I could not rule out the fact that this was also a feud over the illegal steroid market.
They both said that Shoebridge, a bodybuilder, was also sending steroids to the Australian market. And indeed Shoebridge, a ship's compass adjuster by trade, had been let go by the Captain of the Jason 25 when he was working offshore as a FIFO (fly in fly out) worker for Total Marine (Australia), due to an incident on board involving steroids.

And the TCCC's cases over this period mainly involved people selling steroids in Pattaya or organising sex parties like that of Nastya Rybka or Australian Stephen Carpenter.
https://www.thesun.co.uk/news/6577966/inside-thailands-booze-fuelled-luxury-yacht-hooker-orgies-where-anything-goes-as-aussie-organiser-is-arrested/

Both TCCC informants said that Shoebridge was livid after being 'cheated' by Cook's Thai wife who offered to set up a pharmacy company in Pattaya for him. She claimed the authorities would not allow it.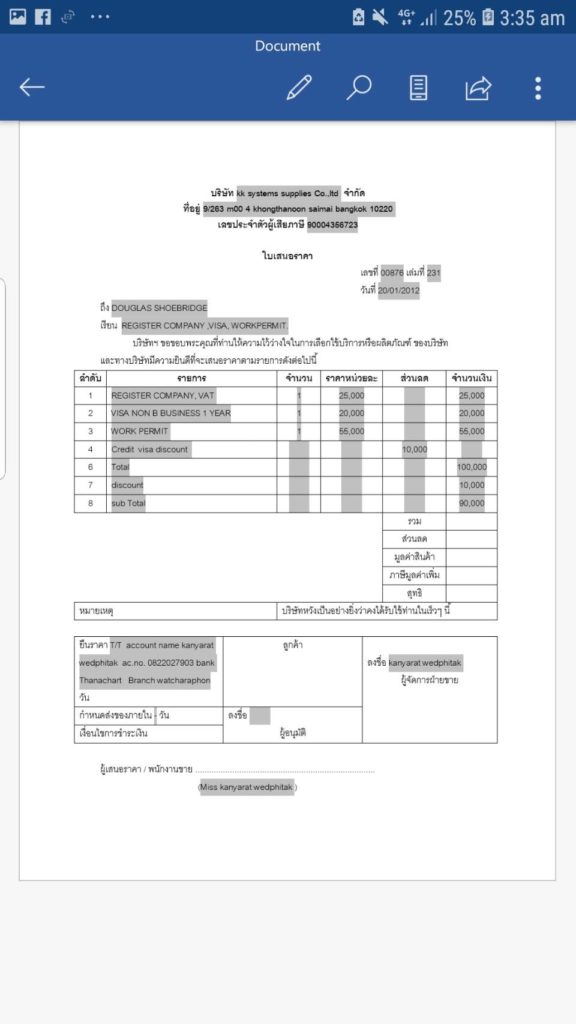 Setting someone up to pay a fine seemed to be the well practiced trade for the TCCC guys, but setting someone up for the death penalty may have been just a step far for these informants leaving the option that Luke Cook still did it.
'We don't believe it' they insisted
"We never found anything to back up Shoebridge's story. It was all a matter of manipulation, like getting someone to say that the tides would have brought the 'Ice' onto the beach at a certain time to fit the story. Remember this happened nearly two years before Cook's arrest and we were working on it for at least six months. Even when the house was raided no drugs were found. So a wrap of cocaine was thrown over the garden wall and it was 'found' by the Colonel the following day. Shoebridge was happy to do that to help with his case. It linked Cook with drugs, but he was not charged with it. There were even problems proving the Jomandy was out to sea on the day in question. If Cook had the trappings of a drugs trafficker the Colonel would be celebrating. But there was nothing and he complained that he had wasted 500,000 baht of his own money."

Joshua Pate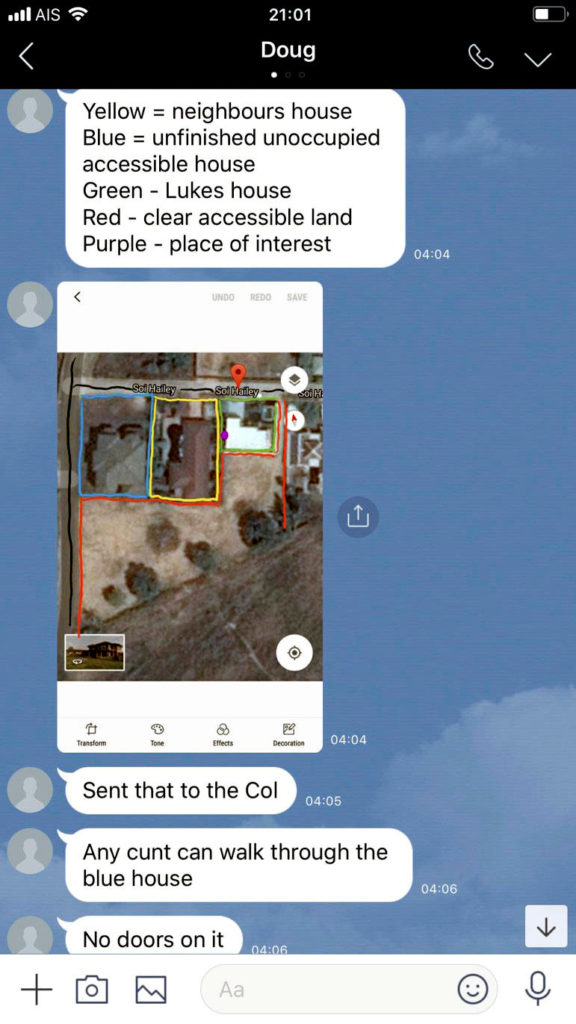 Whether the allegations of dealing in steroids, setting up a hate webpage, planting a wrap of cocaine, and dealing him in steroids himself, are true or are not, they are to a certain extent irrelevant to the main issue.
And that is. Where is the evidence linking Cook to the drug's apart from Shoebridge's statement that Cook had hired him to go looking for 'gold' which had dumped in the Gulf of Thailand – and then confessed it was really 'Ice' he was looking for? If true, why would you keep that to yourself for over a year?

It is easy to cover a press conference and take everything said and just report it. I've done it myself often. In the West we tend to assume police are telling the truth and if they are not they will be held to account.
Not so in Thailand where I never assumed police were telling the full truth. One only has to look at the major stories involving the murders of foreigners and see how many false stories the police tell given in a period of seven days.
In Australia the claim that Cook was a Hells Angels is now media fact. It's in every story. Will the Aussie media actually look into this matter? Or even acknowledge that Cook was not a Hells Angel but merely an offshore catering manager making good money. Unlikely.
If I were an editor faced with funding an investigation I might easily say, 'Well he's a Pattaya Aussie. Our readers will have no sympathy."
And what about the Australian Federal Police? Their gang busting unit is keeping schtum but they must know that Luke Cook was no 'Hells Angel'.
After all Australian police did give evidence to an inquest in NSW into the death of Schneider testifying to the fact that Shoebridge and his wife were the people who provided the cars used in the murder and kidnap of Schneider and also provided the house to Bagnato, which was used in Schneider's torture and murder.
That indicates, together with the sex trafficking allegations, that Shoebridge is more linked to crime than Luke Cook ever was, even though running a bar in Pattaya means for Cook that criminals would have been difficult to avoid. See Appendix 1.
But the 'long arm of the law', or 'No-one in the world is safe from our reach' are in fact myths put out regular by police forces in Britain, Australia and other countries with little heed for reality.
Like the media, police forces have to select and go for things that are tasty. Thailand always has to have help from other countries in making extradition requests. The laws are completely different. Most of the time when people flee Thailand they are not pursued. The warrant against Shoebridge is valid for 15 years,
APPENDIX 1: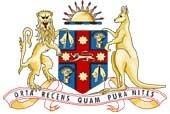 EVIDENCE GIVEN TO THE NEW SOUTH WALES CORNONER'S COURT DECEMBER 7 2017 RELATING TO DOUGLAS SHOEBRIDGE AND HIS THAI 'WIFE' SIRIPAT SAIMART AND THEIR LINKS TO THE KIDNAP AND DEATH OF WAYNE SCHNEIDER.
The inquest was held in front of Coroner Teresa O'Sullivan and the sole witness was Detective Sergeant Roe.
The Abduction of Wayne Schneider:
At the time of his death Wayne Schneider was residing at a residential village in the Banglamung Municipality, Chonburi Province, Thailand. In the early hours of 30 November 2015, Mr Suphan Phithakwong was working as a security guard at the aforementioned residential complex. At about 3:40 a.m. he heard shouting and went to investigate the disturbance. In the vicinity of Mr Schneider's residence, he observed a male being assaulted by five other males. Four of the males committing the assault wore what are described as silk balaclavas; however, the fifth male did not wear any facial covering.
Three of the males approached Mr Phithakwong in a threatening manner, and Mr Phitakwong withdrew to seek the assistance of his work colleague Mr Wichien Kradao who was stationed nearby. The two security guards returned on Mr Krado's motorcycle as the group of five males committing the assault were forcing the other male into a white Toyota Wego utility.
Mr Phithakwong and Mr Kradao approached to help the detained male, but the male who had not been wearing a balaclava approached them and pointed at them. Both Mr Kradao and Mr Phitakwong then withdrew. Mr Phitakwong saw the uncovered male holding the legs of the victim in order to place him within the truck. Both security guards recognised the uncovered male as Antonio Bagnato, as he had attended Mr Schneider's residence several times in the past.
The security guards called the police to report the incident.
The Police Investigation
Thai investigating police inspected CCTV footage and tracked the white Toyota involved to the vicinity of 345/3 Phra Tamnak Soi 6 Block 10 Nong Prue Sub-district, Banglamung Municipality, Chonburi Province. They identified the location as being rented by a Thai national named Siraphat Saimat, who had a partner of UK nationality *, Douglas Shoebridge. A grey-black Yamaha Nuveau motorcycle was identified outside the premises. This motorcycle was rented out to tourists by Mai Thai Limited Partnership. Tyler Gerard was identified as one of two people renting the motorcycle. Police examined CCTV footage of the shop and saw that Tyler Gerard had rented the motorcycle in the company of Antonio Bagnato and another male.
Police made inquiries concerning the ownership of the Toyota Wego utility, registration Khor Lor 8755 Chonburi. The truck was rented out by PR Car Rent to Shoebridge's partner, Siraphat Saimat. According to witness Luke Smith who knew both Shoebridge and Bagnato, the two men were extremely close. He said: "They were always together. I always saw them with each other."
Police examined the GPS system installed in the Toyota Wego and found that after the incident at Schneider's residence, the utility was driven to the vicinity of 345/3 Phra Tamnak Soi in the Banglamung Municipality, Chonburi Province, where it was later located. However, on the 1 December, the utility had been driven to the vicinity of Wiharn Sian-Khao Chee Jan Road, Na Jomtien Sub-district, Sattaheep
Municipality, Chonburi Province, where it had remained stationary for approximately two hours. Police went to the location, which was a bush grass area that showed signs of having been disturbed by a vehicle. Police followed the track and at the end discovered a plot of freshly turned earth. They commenced digging, and approximately a metre beneath the surface they uncovered the body of Wayne Schneider. Police present observed that there was a wound oozing blood from the side of his head, although the exact location of the wound is not clear on the documents.
Siraphat Saimat made a statement to the Royal Thai Police where she claimed that her partner, Douglas Shoebridge, asked her to rent an apartment for Antonio Bagnato. She had previously seen Shoebridge and Bagnato together at Tony's Fitness, a fitness establishment located at the Pattaya Sai Sam Road Junction. At the beginning of November 2015 Shoebridge gave her 100 000 baht to pay for the rent at 345/3 Phra Tamnak Soi in the Banglamung Municipality, Chonburi Province. According to Saimat, Shoebridge had already paid the deposit, but had not been issued a receipt. On 12 November Saimat went to see a Miss Nam, whom she paid 100 000 baht to rent the aforementioned property from 12 November 2015 to 11 December 2015. Saimat's national identification card was used as evidence of ID during the transaction. She states she gave the key to the residence to Shoebridge.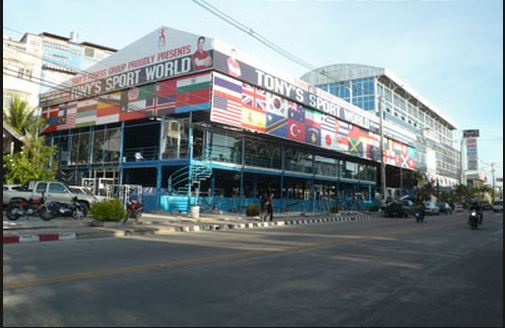 On 28 November Bagnato contacted her to ask if she could rent a car for him. She met with Bagnato, who provided her with the rental money but did not bring his passport. She states that she therefore travelled to the PR Car Rent without Bagnato, put down the rental money, and waited for Bagnato to attend with his passport. When he did not attend she rented the car under her name. She took the car back to her residence at Lumpini Condominium, Jomtien.
At 4:30 p.m. that same day, Bagnato travelled to the location and collected the car and car keys from Saimat. Saimat says that she did not meet with Bagnato again. Saimat also informed police that Bagnato rented a second vehicle directly from her, a white D-Max ISUZU truck, registration 3 GorKhor 5378 Bangkok. Saimat says the agreement was for 28 000 baht to be paid monthly for the rental, but ultimately she did not receive any money from Bagnato for his use of the vehicle. The ISUZU was located by police outside Area 3 Chonburi Taxation Office, Nong Prue Sub-district, Banglamung Municipality, Chonburi Province.
Located inside the vehicle were personal possessions of Bagnato as well as a military style semi-automatic rifle, a semi-automatic pistol with laser sight, two Tasers, and ammunition including six magazines containing 5.56 mm rounds.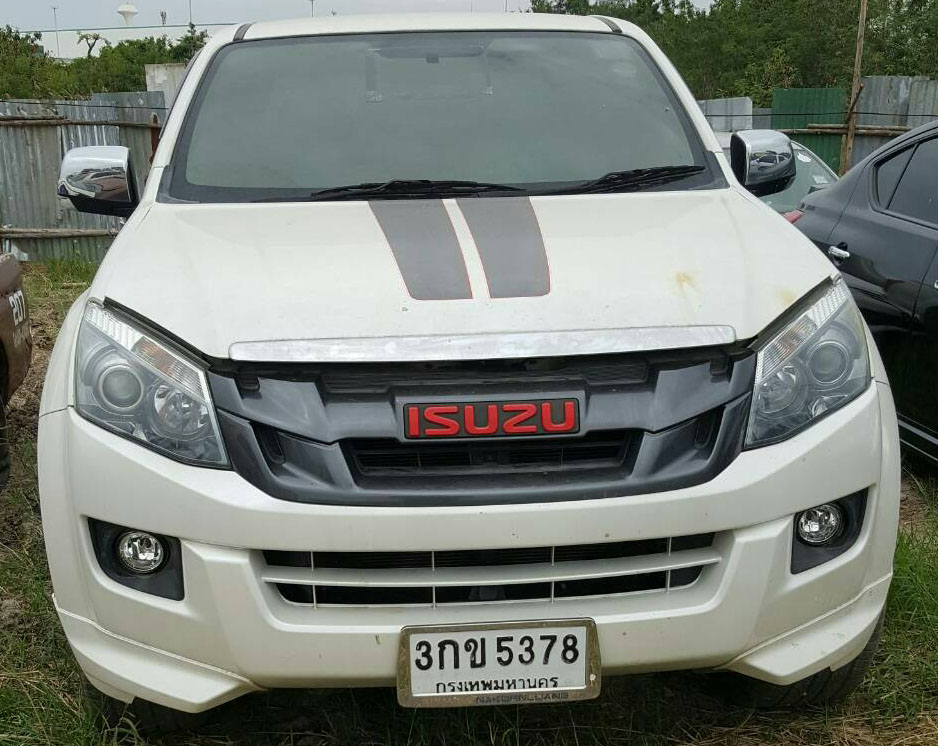 A Forensic examination of Toyota utility Khor Lor 8755 revealed trace evidence of Mr Schneider's blood within the vehicle. Trace evidence of grass and other debris was located on the vehicle, linking it to the roadside grave area where Schneider was discovered. Cast impressions of tyre marks at the roadside grave scene were matched to the tyres on the utility.
Shoebridge uses two passports, one British, one Australian.