MUM ISSUES VIDEO WARNING AFTER HER DAUGHTER IS THREATENED
'RAPIST' POSTS 'DOUBLE BED' MESSAGE ON SAINT VALENTINE'S DAY
POLICE INVESTIGATOR USED GOOGLE TRANSLATE!
A young Norwegian, who regularly visited Thailand with her mother to volunteer for a small animal charity, says she fled after being raped by a local man after visiting a bar in southern province of Krabi.
Although police later arrested her alleged attacker in Ao Nang, she 
fled with her mother and a New York firefighter, she said, after he was quickly released and locals warned them all to get out of town.
Samarkit
 The fireman had subsequently been involved in a fracas after the incident after returning to the bar where the incident allegedly happened to confront the rapist.
The alleged rapist, Thiraphat Samarkit, was freed, the family said, despite promises by police '100 percent he will be like monkey in a cage' while they stayed in Thailand to testify.
In a case similar to the 'Evil Man of Krabi' case 6 years earlier in Ao Nang the family does not believe that the Thai authorities treat the rape of foreigners seriously and have put up a video warning on YouTube.
Martine. Sad. She wanted to stay to testify against rapist – but

Thailand gave us no real choice.
The young Norwegian, Martine Borge, aged 19, and her mother Anca Häkestad were both shocked to see him updating his Facebook while allegedly in police custody, showing he was free and driving his motorbike around town.
He even posted a 'Happy Valentine' message accompanied by photos of a room, a double bed with heart-shaped cushions, and himself posing with another foreign woman.


The woman in the photograph messaged him to take her picture down. But he did not. 
Contacted in Thailand the woman from Brooklyn, New York said: 
"I'd rather just remove myself totally. The people are not normal. God knows what could happen to me."
(More recently he has been posing with other foreign women) 
Anca and Martine said that on February 11th they had spent a day with IHANA (I Help Ao Nang Animals) feeding animals.

In the evening they had gone to the night market in Krabi where they had dinner and drinks and talked about Martine volunteering with Lanta Animal Rescue. 

Returning late they stopped their taxi early to walk the last few hundred yards to their hotel.

They got chatting with Tommy Burke, a firefighter with the Yonkers N.Y Fire Department, and three male British tourists and were invited for a drink.  Anca declined, she said, because she was tired, but in any case, they had been visiting Ao Nang for many years – making 14 trips, and she felt safe there, and her daughter would be safe in the group. 
Thiraphat posting with American woman in Facebook 'Valentine's Day' message


The mother went home, and the group went into the nearest bar the – the Roots Rock Regga Bar.

Within an hour about 1 am on February 12th Anca Häkestad received a frantic and hysterical call from her daughter saying she had been raped. 

Details later emerged that she had been dancing with the American and Brits and at some point, needed to use the toilet. She asked a barman, who was also moving around the room, where it was, and the barman, Samarkit, offered to show her, leading her downstairs and opening a door. 

But the room had no toilet but a bed, and then Martine claimed she found herself being bundled into the room where she was raped by the barman who was easily able to pull off her lose casual trousers and underwear.

He had pinned her by her upper arms and after he had finished she grabbed her clothes and, dressing on the stairs, fled the bar in a state of shock, pushing over one of the Englishmen in the process.

Seeing the commotion Tommy Burke and the Englishmen followed and were later joined by Martine's mother, Anca, who Martine had called in distress on the phone, and some Swedish girls. Martine was lying on the ground sobbing.The police were called after Martine said she had been raped and she was accompanied to the local hospital by local officers, Anca and one of the Britons – the one she had pushed in the rush to get out of the Roots Reggae Rock bar. 

At the hospital, Martine was checked for the DNA of her attacker, which was found, and treated against any possible STDs and the HIV virus, a treatment she is continuing in Norway.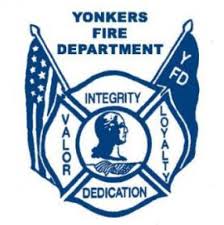 Firefighter Burke meanwhile, fired up with anger, returned to the bar demanding to see the culprit. But he was confronted by a group of Thai men and a scuffle ensued and, after losing his shirt. he decided it was wiser to retreat. Both Anca and Martine were then visited by both the local police and the Tourist Police. Martine gave two statements and later they were told that the man had been arrested. It was a straightforward case. 

It was just a matter of waiting for the DNA and for Martine to testify at a specially convened court. Bail would be opposed and he would be kept in custody. Thai Tourist Police even brought them flowers and fruit and encouraged them to enjoy the rest of their stay and not worry.  Both mother and daughter said they felt safe.

But that was soon to change. Their first shock, they said, was to find that they were being filmed in a 'Family Mart' by the female singer from the bar and there was a confrontation.

Then back at their hotel they received visits from other members of the bar including the wife of the Thai owner.  Ostensibly they were calling to express their regret, but they would not leave unless they spoke to the daughter. They eventually had had to be forcefully asked to leave.

Then, said Anca, along came a German called Mathias or Matthaus, who was running around investigating the case, because, he said, he was a small shareholder in the bar. But strangely he had information only given by the family to the local police.
Matthias. Note the police style checkered belt black T-shirt with shield emblem.  Police but not police!

He had approached the mother, daughter, and Tommy, telling them he was just trying to figure out what happened because the timings Martine had given police of when she was in and out of the bar were all wrong as the police CCTV showed.

(The bar's own CCTV was not working)

Also, he said, staff would testify that Martine was seen kissing the alleged rapist in the bar and then had heard the 'sounds of good sex' going on in the room.  

He also mentioned that Martine had pushed a man away and that Tommy had been shirtless when he left the bar suggesting one of the Brits and Tommy might have been involved in some way.
The above incidents were true and convinced the group that police had shown him the CCTV footage but he had a totally false interpretation.
'You,' he said to Tommy, 'You need to wait here police are coming to talk to you and they want to see your friend too, so you'll need to find him.'

Not surprisingly everyone was shocked and angry, and Tommy Burke said he shouted at the man to leave, which he eventually did in a white Mitsubishi SUV sporting an advertisement for the Roots Rock Reggae bar on the outside.
Both Anca and Martine did not know what they had signed in the police station as police had said they could not bring their Thai friend, who offered to translate and read back their statements to them in English.  Then, said Anca, they found that the police translator had to use 'Google Translate!'

Said Anca: 
"It is unforgivable that the rapist had traumatised my daughter and it hurt much worse and it is so unfair to give up fighting for justice but we believed this man (Mathias) was sent by the mafia to watch us and to intimidate us. Although we were not afraid of him we were afraid of who we believed he was working for."

As with most Thai tourist bars in Thailand the Roots Reggae Rock bar the owners have a close relationship with the local police. But the relationship between the police and this bar seemed just as little too close to Martine and Anca.

On making inquiries they said they were told that the bar was 'mafia owned'. But it was not big mafia. 

Just local mafia, was how they were described to Anca and Martine.  That meant, they were told, that 'for a consideration' police did not interfere with their business. 

The bar is known as a place to buy drugs and smoke in a downstairs room.
Roots Rock Reggae highly recommended on Tripadvisor for its 'weed' – here at 1,300 baht a bag

Said Martine: 

"Soon everybody around us was telling us to 'get the f… out of Thailand'.  And the mafia was reporting me about giving a false report about the rape. They said that I had wanted to have sex with him.
"But really, I'm 19 years old. No 19 years old girl wants to have sex with a 50 years old man from a bar in Thailand. 
"And I get so sad, mad and upset because the day the rape happened we were asking ourselves if we should go home. But I didn't want to because I didn't want that man to go for free after ruining me. And I didn't want him to have the opportunity to do it again to someone else. 
 "But Thailand and the mafia didn't give us a choice. We couldn't have stayed there to make the case complete because we can't fight the big mafia thing that's going on down there."
Anca said she was in love with Thailand and the people until the incident: 
" I was in shock. This was the last thing I thought would happen to us in Ao Nang. It was horrible to see my daughter lying and shaking on the asphalt, kicking her legs at the same time she was grasping both of her hands at her abdomen, crying for her breath. And the fear in her eyes almost took me away.  
"My child, who just over an hour previously seemed to be the happiest girl in the world, was now in the fetal position on the asphalt completely crushed by sorrow and shock." 
After that last meeting with Mathias Tommy Burke went back to his hotel and related the story of Mathias/Matthaus to a member of staff. Everybody seemed to know Tommy was involved with the Reggae Bar incident. 
"I told the story quickly and the staff girl says, 'My father is police, you need to go.' Very shocked by her answer I keep asking questions. But she just keeps saying 'Get in a cab and book a flight on the way to the airport.'  
'Don't call the girls, just go!'
I keep saying things like. 'You can't be serious?' and 'You've got to be joking!'  'No!Just Go!' she said.
 "After a while of her not changing her story I add money to my phone and call the U.S. Embassy in Bangkok and he says pretty much the same thing. 'Get out of Thailand'.
 Anca says she received the same advice when she contacted her Ministry of Foreign Affairs in Oslo.

After complaining to police, they all moved hotel as they had found out their hotel was owned by the same family group as the bar, and at the new hotel , they said, they were joined by Tommy.
Anca with her husband Ken

Back home her husband Ken booked tickets for Anca, Martine and for Tommy to escort them back to Oslo via Dubai and at 5 am they slipped out of their hotels and took a taxi to Phuket airport and onwards to Bangkok and home.

In Ao Nang in 2012 a Dutch girl was raped on her 19th birthday. It became known as the 'Evil Man of Krabi' case.

The rapist, a tourist guide called Chumpol Khaonuang, who had a murder conviction as a juvenile aged 17, was not arrested for a month, but then he was also immediately released on bail despite police promises.

In anger, the victim's Dutch musician father, composed and sang the music video 'Evil Man of Krabi' and put it on YouTube.

Police tried to retaliate by suggesting the young women was a willing partner by accepting a lift home on his motorcycle and holding his hand and they fed information to the Tourism Minister Chumphol Silpa-archa, who made a statement saying it couldn't be rape because the victim dined with the suspect and her boyfriend and the boyfriend left him to it!  

The Thai response was treated with contempt internationally and it became quite clear that she had been beaten by Chumpol as well.

A common view is that Chumpol would have got away with it had it not been for the father's video which went viral and he was taken back into custody.
February 28 letter from Norwegian consuil to Anca telling them Thai police say 'We have been in contact with the
local police by telephone and they say he is in custody and will be kept there while they are building the case

Since returning to Norway Anca Haakestad has also taken to YouTube. She has been corresponding with the father of the Dutch girl and is considering making a music video. Her current video is titled  'The Darks Side of Ao Nang'.
Anca Häkestad has been in contact with friends in Oslo and Ao Nang, who have provided background on the attacker and have liaised with the Tourist Police, and with the Norwegian Ministry of Foreign Affairs. 

Thai Police have requested through the Norwegian Consulate in Bangkok that Martine returns to Thailand to give evidence.  They point out that the decision to allow bail was a decision of the court not the police. Martine's departure from Thailand had not been good for the case.

Tony Wattanamalin, the bar owner, has not answered messages.
Thai Police have not regained the family's trust. They want to know what a foreigner with links to the bar was doing with information provided by them to police and why they lied to the Norwegian authorities on 28th February and again in a statement on March 8th claiming that the attacker was in custody.

Over 30 years reporting from Thailand it became clear most foreign women victims of rape chose to flee. Numerous programmes have been sponsored by the United States, British, Australian and different European governments on how to deal with sex crimes. There has been an improvement in how Thai police deal with sex crimes. The queues of male officers to interrogate the victims have gone. Nevertheless, a victim is still treated considerably different than in the west.

When the term mafia is used in Thailand it can often mean just the rich and influential guys in town. As they have money, they have influence over the police.  Police look up to them and 'wai' them etc. So if they want to sell drugs in their bars police may not touch them.   Police, however, will arrest foreigners caught with drugs bought in their bars. And sometimes police seem too well informed.

Rape victims have to pay their own expenses (if they have to fly back from their home countries to give evidence)  but often they can give evidence first in special court and then allowed home. In this case a special court had been set up, but by this stage, the victim and her family were in fear.

Trials can last for years in Thailand even having been found guilty of such offences as murder, the perpetrators can still get bail to appeal. The exceptions to this have been high profile tourist murder-rape cases. The high speed has nothing to justice but much more to do with the public image of the country and 'face'.

Some cases which have taken a lot longer include famously Kanman Poh (Somchai Khonpleum) The Godfather of the Eastern Seaboard escaped jail for 25 years after being convicted of murder – and then last year he was granted a Royal Pardon without spending a day behind bars!

And six Thai policemen, who were found guilty of the murder of a 17-year-old student in a well-known drugs war case in Kalasin, were also then given bail after the death sentence had been pronounced!

In the above case, the victim and her family have elected to be identified. They believe by doing so it will add weight and credibility but more importantly they hope this case will serve as a warning to women visiting Thailand.