This is quite amazing. A Thai lorry driver in a huff drives a car off the motorway in a not so untypical example of Thai road manners.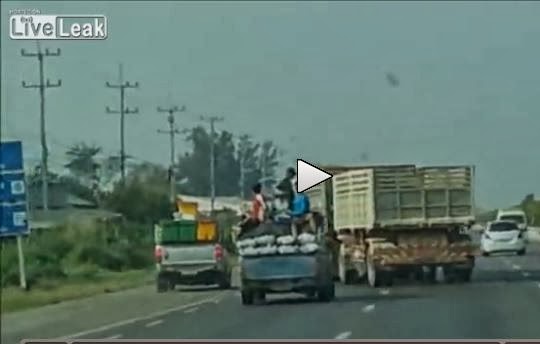 (The truck driver is aiming for the white pick up with the containers on the left- Don't click on this –
the video is below)
This video clip goes on for some minutes and hots up at the end. No wonder Thailand has one of the worst accident records in the world. Did I say accident? This was deliberate. But neither of these vehicles should have been in the fast lane – the lane they contended for.
Enjoy – Something like this has probably happened to you if you live in Thailand. But on the other hand Thais in traffic jams are much milder and more than we are in the west, except if they have full blackened out windows. They just don't like to be crossed.