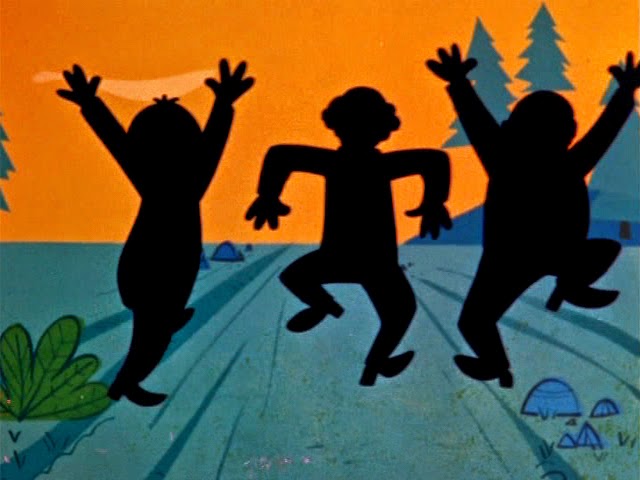 WOLVES OF BANGKOK AND PATTAYA TAKE A TEMPORARY HIKE


A second horde of migrant labourers was reported today to have fled to the Cambodian border after allegations were made last week that foreign crime syndicates had taken over a large portion of Thailand's tourist sex trade.
Although the figures have not reached the high figures of Cambodians who fled over the last month, more than 20 key figures in Bangkok's boiler room operations have moved to take temporary accommodation just inside Thailand, near two Cambodian border crossings, and are a few are reported to have crossed. Quite a few however were still partying in Bangkok last night.
The move came as Thai police, made an exploratory raid on a house in Chiang Mai at the weekend occupied by an American reported to be one of the 'Bangkok Five' – as in the Five Wolves of Bangkok. No arrests were made and it is not known the reasons for the search warrant. Foreign law enforcement agencies in Bangkok have been watching the situation closely.
There has been a mass closure of closure rooms while the Wolves see how things 'pan out', according to an insider.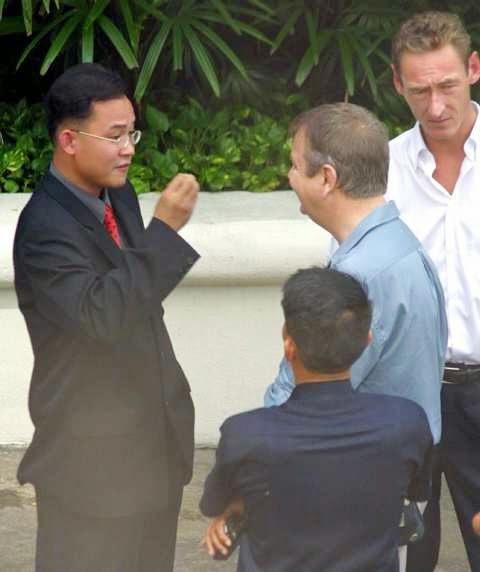 The author onfronting boiler room boys and their Thai
security – a few years back
The latest allegations, placed on the internet by a group of investors from several countries, who had lost between them in excess of US$20 million to the Wolves of Bangkok, appear also to have split some sections of the Thai police – with one group apparently offering their security services, with another group trailing them.
The Thai website of a major Bangkok entertainment, restaurant, and management group, also appears to now be dormant although it's Hong Kong partner site is unaffected.
As well as 'room bosses', and 'closers' , a few novice boiler room boys have also failed to report to work as usual scamming punters into buying worthless penny shares. At least two middle ranking figures are reported to have quit to start their own operations.
Rumour on the street was that there would be a series of raids on 'Thursday'. It is not clear whether this was last Thursday or next Thursday but in any event its unlikely police will signpost raids at the moment as rogue police have been identified as being a major problem.
A spokesman for the Victims' Group, representing victims of several countries said dryly today: "It is observed that the fraud syndicate's level of protection in Thailand is not what it used to be. The on-going activities against corruption are not what the foreign fraudsters prefer and the reported raids taken against some of the fraudsters seem to indicate a new scenery, whereby the fraudsters cannot take for granted any longer to feel secure through massive pay-outs.


"In parallel, the blog launched has provided valuable feedback from those who have been trapped and tempted by applying to Craiglist job positions, ending up with bogus company representation and registration as boiler room employees in Thailand and elsewhere. We are consistent with our approach and will launch new articles and keep the blog as long as a settlement procedure is not initiated."
Meanwhile the military government has sent me this which will show the 'Wolves' what are the proper procedures for obtaining work visas on the way back from Cambodia.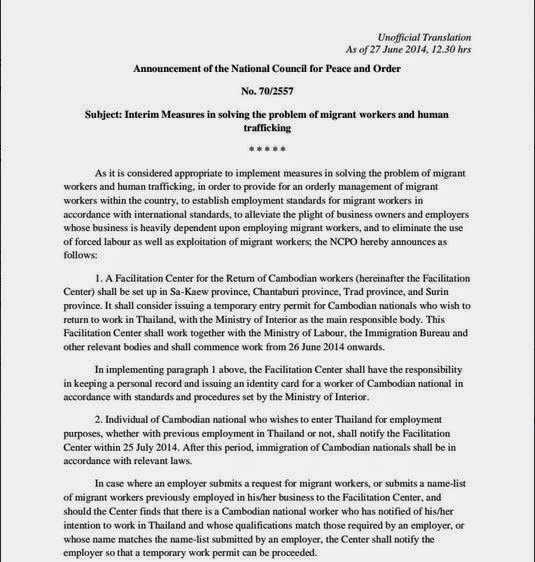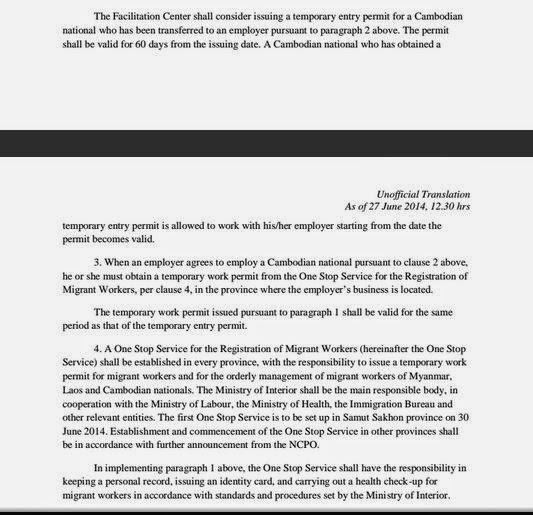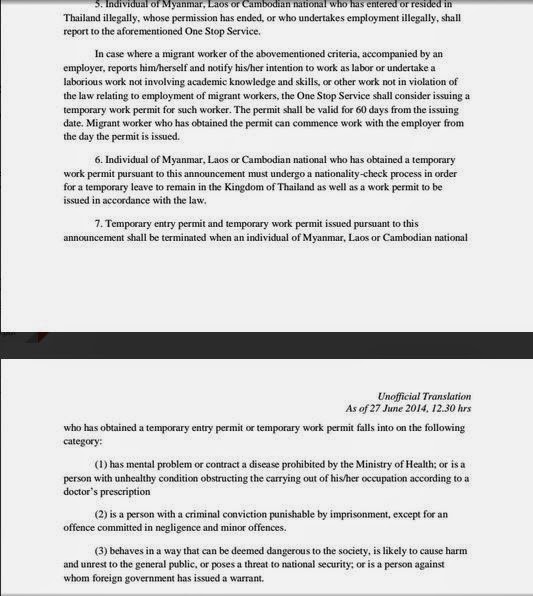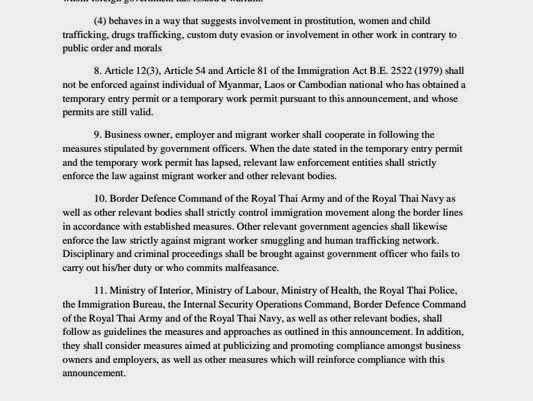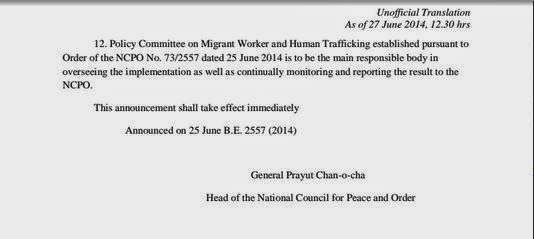 * As expected the author of this site has had forceful requests to remove stories here related to boiler rooms in Bangkok. It has been made quite clear the that recent specific allegations are being made by a group of victims who have in fact been able to pass on material direct to those being accused, both recently and some time in the not too distant past, and not by the author here.


This website contains many stories of what happens to people who do not toe the line. So simple precautions have been made.