PIMP FROM GIRVAN SCARED HEALTH CLINIC BOSS-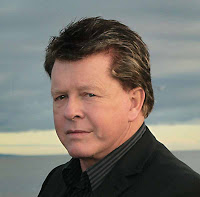 A former pupil of Girvan Academy, Ayr, was named in court in
Thailand today as aide to a 'mafia boss' in the beach resort of Pattaya.
David Hanks, 65, was described as a man with Chinese mafia
connections whose boss was an American called Drew Walter Noyes, currently on trial
for extortion.
Mike Goulet the director of a health and beauty clinic in
the resort told Pattaya Provincial Court: "I was scared for my business and my
security" after being confronted at the clinic by Hanks.
Hanks, he said, had checked in at the clinic but had also seemingly come to announce that he was connected to
the mafia, had been in the sex business in Melbourne, Australia, and that his
boss wanted to meet with him.
But Noyes, then publisher of the Pattaya Times newspaper,
did not want to talk about advertising the Thonglor Clinic.
"When Noyes called he said: 'Come to my
office and we can talk about the protection we can offer so your business can
run smoothly.'
"David Hanks said things that scared me."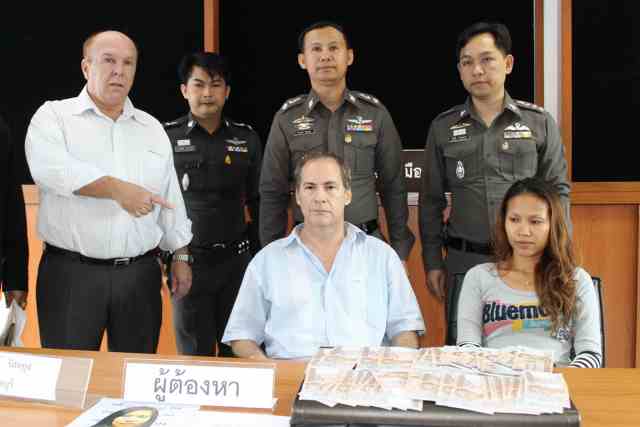 Michael Goulet identifies the alleged extortionists Drew Noyes and Wanrapa Boonsu
Hanks formerly ran 'Masquerades' brothel in Bridge Road,
Keysborough, a Melbourne suburb, but he sold it last year to a Chinese family
then moved to Pattaya, Thailand, where he says he has gone into business in a
company with Noyes' common-law wife Wanrapa Boonsu.
Drew Noyes and Wanrapa Boonsu are both charged with
extortion. They are also charged with fraud in a separate case.
They initially told Goulet that he would need to pay 7
million Thai baht (£143,546) – but later gave him a specially reduced offer of
2.3 million baht (£47,149), the court heard.
If he did not pay, said Goulet, his clinic would be raided
by police and illegal medicines would be found.
The matter of course would also be reported in the newspaper the Pattaya
Times.
Earlier the arresting police officer Captain Chuanchote described how police said up a sting operation to catch Noyes and
Boonsu. They provided 100,000 Thai baht (£2,063) in a suitcase and told Goulet
to say that it was a first instalment, he would have to wait sometime before
making a large withdrawal from his bank.
Police listened in as Wanrapa Boonsu telephoned Goulet to
tell him if the money was not forthcoming she could not stop the police raid.
Police lay in wait outside the News Restaurant in Pattaya
and they pounced when Goulet handed over the cash.
"Do you not know how much service this man has done for the community?"
Asked by Noyes' lawyer: "Did not Hanks ask you about advertising
in the Pattaya Times" Goulet replied: "There was no conversation with Hanks
about advertising. He asked me to see his mafia boss."
Then showing a pile of photographs of Drew Noyes, with
Pattaya City officials, police and Crime Suppression Division officers and a
member of the Thai Royal family, Noyes' lawyer asked: "Do you not know how much
service this man has done to the community? Mr. Goulet replied: "No. I had
never heard of him before."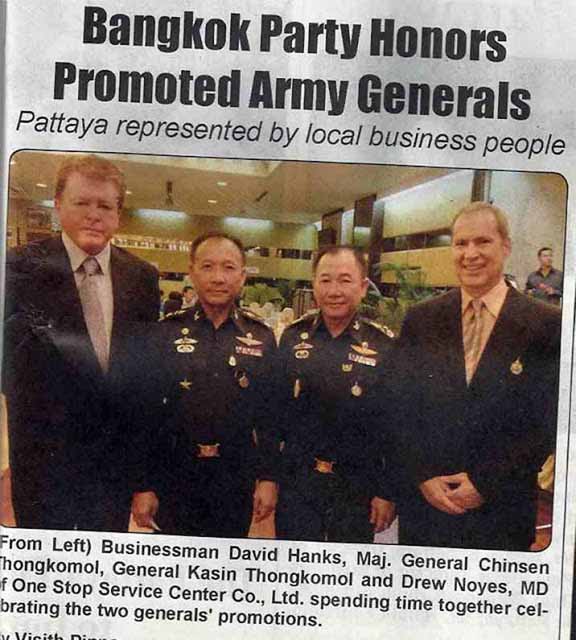 Hanks and Noyes pose with Thai Generals at a local function
Hanks known as 'Babyface' emigrated to Australia from
Girvan, Ayrshire in the late 70's after his marriage broke up and had an
expensive property in Narre Warren, Melbourne. He moved to Thailand and works
alongside Noyes, a man with interests in Las Vegas, Nevada, together with two
American's Philip Venne and Jerry Weinerth, from Hawaii.
Noyes has been in Thailand for 15 years. He claimed in his
newspaper that he came to the country to help Thailand out of the then Asian
economic crisis. But he actually opened two beer bars in Pattaya instead. He started a legal company claiming to be an American lawyer, but he later had to withdraw that claim.
Comment: Mike Goulet is still under cross examination. Noyes lawyer is desperately trying to discredit both Mike Goulet and the Thonglor Clinic business. When I left he still had not left a dent in it. He has also been trying to suggest that the 100,000 baht was for advertising in the Pattaya Times – though its not often one has to meet a publisher in a restaurant with a stash of cash in a brief case to strike an advertising deal. This may soon become known as the van schaff defence.


Goulet has been asked about a raid months earlier on a raid on the Thonglor Clinic in Bangkok which by all accounts was a police money grab attempt. As the Thonglor Clinic has all the appropriate licences and is inspected by authorities from Chonburi it has not received any damage in cross examination.


The evidence about David Hanks and reference to Mafia ironically did not come out in evidence in chief but was teased out of Goulet by NOYES' OWN LAWYER


The funniest part though is Noyes having his lawyer question Goulet's qualifications. Goulet of French Canadian extraction received a doctorate as a vetinarian. As Noyes has put in all his photographs with famous people again – a standard procedure in all his cases he has left himself wide open to cross examination on that – plus all his awards, medals, Royal honors etc. Noyes appears to be on edge.


He came out with a series of expletives as I was filming outside the court, grabbed my shoulder while Hanks grabbed my bag. He then called court security.


I put the camera back in the safety of my car and explained to court officials that NOYES was the defendant. I was merely a journalist carrying out my job. I was not photographing the court or in the court.
At the end of proceedings Noyes tried to box me in with his car. He failed. I am a bit of an old hand at car chases, blockings, putting your rivals in a ditch, having brought up in Fleet Street when they were a weekly occurrence.
He's no heavy, says Hanks' sister