BUT WILL CHEATED BUYERS PUT HIM IN JAIL? THAI POLICE WON'T.
Briton Richard Haughton – the man behind the 'Emerald Palace' condo scam in Pattaya has returned to Thailand and now lives in a village in Hua Hin run by the infamous Dutch property developer Dingeman 'Dinkie' Hendrikse.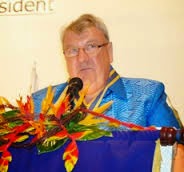 Haughton
The corpulent former President of the Pattaya-Jomtien Rotary Club has settled into a house in the Avalon Development in Hua Hin – now known as Khao Noi as its internet reputation under the Avalon name was putting off buyers and renters.
We reported here how Hendrikse had called in Jason Coghlan, elder brother of British gangster Arran Coghlan – the Teflon Don – to sort out recalcitrant residents.
Coghlan's novel approach to ensuring residents paid their fees on time was to while away the hours at his swimming pool in a house at the entrance to the village taking pot shots at plastic sharks, and dophins. The gun was supplied by a Thai policeman.
Haughton, a former sales exec for Tupperware, is of course known to members of this site as the boss of Harlequin (Thailand) and later Thai Property and Media Exhibition Company Ltd, which built and sold condos in the Emerald Palace in Pattaya – and then hawked them to a bank for cash!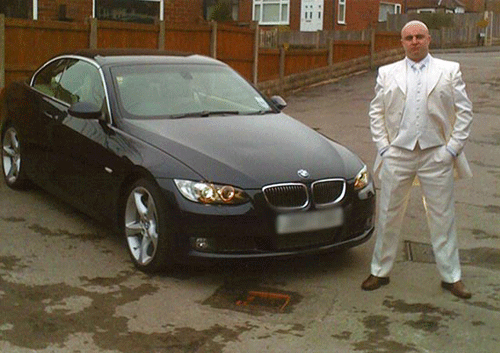 Coghlan – now runs legal firm on Costa del Crime
After the exposé on this site we put buyers in touch with lawyers and the Thai courts have ruled that in all ten cases handled by Kanokrat Nimsamoot Booth, the owners should either be given their property deeds or full refunds.
But many decided to pay high fees (to pay of Haughton's bank debt) requested by the legal firm Limcharoen who had become the owners of the holding company – Headland Holdings, taking over from Haughton's cohorts Paul Salisbury and Nicholas Pearce.
Curiously when all this happened Limcharoen was on the British Embassy list of lawyers.
The bank in question, Kasikorn, and other Thai banks, seem to have shown considerable interest in tricking foreigners out of their properties through Thai lawyers and agents.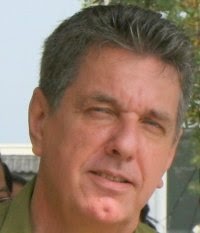 Dinkie
Either that or the bankS do not ask people like Haughton if the properties they are accepting as loan guarantees are sold already.
At the moment buyers have taken civil action only, but now the awards have been made – they could jointly take criminal action – and perhaps rid Thailand of another fraudster and menace.
Harlequin UK is of course being probed by the financial regulators in the UK. It's boss David Ames, a pal of Haughton. Ames sold some £600 million worth of properties in the Caribbean mainly to British pensioners.
The Financial Services Compensation Scheme has ruled that the value of the Caribbean properties is…nil.
Harlequin is under on ongoing investigation by the City of London fraud squad.
WARNING: Obvious warning here. But it needs to be repeated. If you are foolish enough to buy property in Thailand make sure the company you pay your cash to actually owns the property and land and that there is not a holding company behind it. The Haughton – Emerald Palace – case is a classic one where the Thai authorities promises to do something about property fraud and did nothing. More often than not they gain by doing nothing.