HONORARY CONSUL AND VOLUNTEER FOREIGN POLICE CHIEF OF 'BIG TROUBLE IN TOURIST THAILAND' ADMITS 'I'M NOW A PIMP – AND ITS A STEP UP'.
Australian Embassy Dream Team
An extremely well-time Australian television series goes to air this weekend based on the Australian Embassy in Bangkok.


This follows British television's 'True Brit' , 'Brits in Bangkok' and of course 'Big Trouble in Tourist Thailand'.
The British television documentary on the British Embassy went out some 20 years ago and was a rather cutesy portrayal of the Embassy portraying its tennis courts and with staff talking about maids etc.
The blurb for the Australian Channel 9 series called 'The Embassy'
goes as follows:
When Australians are in trouble overseas there is one place they go for help – the Australian Embassy.


Now in a world first, we go behind the scenes with unprecedented access to join the diplomats of Australia's consular team in Bangkok as they work to keep us safe and out of strife in The Embassy.
Close to a million Aussies visit Thailand every year, making Bangkok one of the world's busiest Embassies – and every day brings a new crisis.
In the first episode we are treated to the following: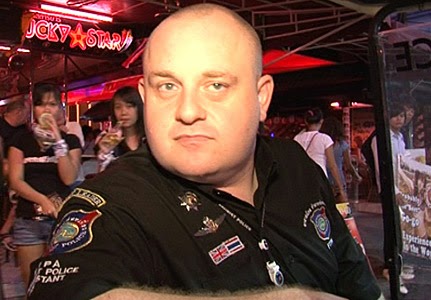 It's crunch-time for Aussie Matt and his Canadian partner Wayne. They paid a surrogacy agent for a son each. Their fraternal twins, Jaxon and Logan, were conceived from Matt & Wayne's sperm, using the egg of a Thai female donor, and carried to birth by a surrogate mum. It's a brave new world of baby making – and the Embassy is again on the front line.


Plus: The Embassy has been alerted to a young Australian, who has been jailed for overstaying his visa in a remote prison near the Burmese border. David has been locked up for three terrifying weeks in a cell with 120 other prisoners. He is dangerously ill with pneumonia. Will the Embassy be able to help David in time?


Meanwhile, an innocent abroad is in hot water. Seven hundred Australians lose or damage their passports in Thailand each year – young Declan, a Melbourne University Law student has come up with a real first. But there's more to his passport than meets the eye!


Long after her day at the Embassy is done, diplomat Trudy McGowan is called at home about a drunken soap opera turned ugly. Tonight's incident involves four young Aussies who've been involved in a punch up in Phuket. Can the Embassy help them see sense before they wind up in jail?


And there is another young renegade to deal with: 22-year-old Cameron, a store packer from Newcastle, has gone AWOL in another notorious holiday hotspot – Pattaya. His parents are frantic – he's already missed two flights home and is not answering anyone's calls. They're also terrified he's overstayed his visa and could wind up in prison if picked up by Thai police!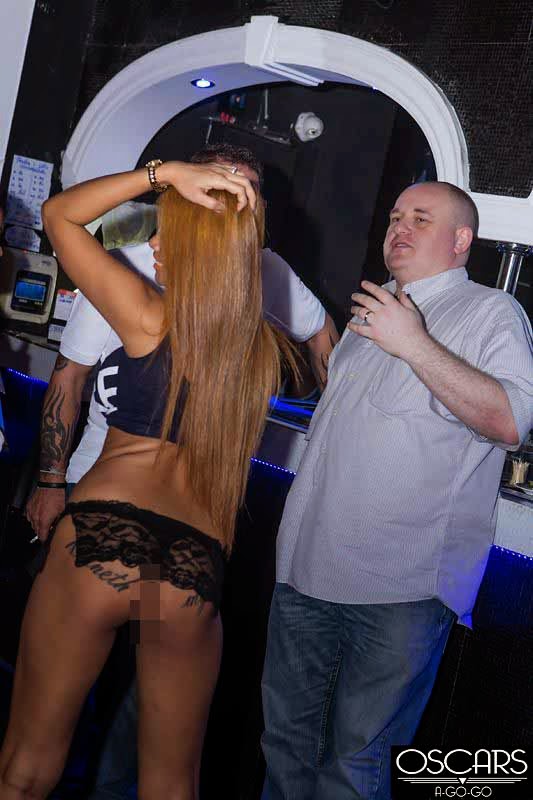 From Brit aid to anantomy. Howard does not drink, nevertheless he can
conjure up an imaginery glass in hand at will.
Previous documentaries have shown Embassy officials operating with aplomb dealing with their own country nationals who all appear to need lobotomies, which makes for good TV.
Will this by any different?
The star of 'Big Trouble in Tourist Thailand' who appeared in his role as head of the Pattaya Police Tourist Volunteers, later on became Britain's Honorary Consul in Pattaya, a role he also took on with aplomb.
I spoke to him yesterday and asked him what he was doing now: "Well now I'm a pimp," he said. "It's a good living if you run it as a business."
Howard is now the proud owner of several establishments including a go-go bar. 'Oh dear, the last time I called an brothel owner a pimp in Thailand I got sued," I said. 'Never mind', said Howard: "I'm a pimp. I've said it myself."
And so was the Aussie brothel owner.


Howard positively enthused about his new role, well he's been at it a while now saying life had greatly improved.