SHOW US YOUR PROOF – LAWYERS SAY.



"All Brit wanted was 'love'"


Lawyers representing Shane Looker, the 45-year-old Briton accused of murdering a Bangkok prostitute, chopping up her body, putting it in a suitcase and throwing it into a river have reacted furiously to an attempt by Thai Police to put out an Interpol Red Notice.
They claim they have evidence which totally contradicts the Thai police version of events even though Looker,45, a builder from Stoke-on-Trent, admitted he had bought out Laksami Manochat, of Sisiket, North East Thailand from the Rainbow 4 bar in Bangkok's Nana Plaza.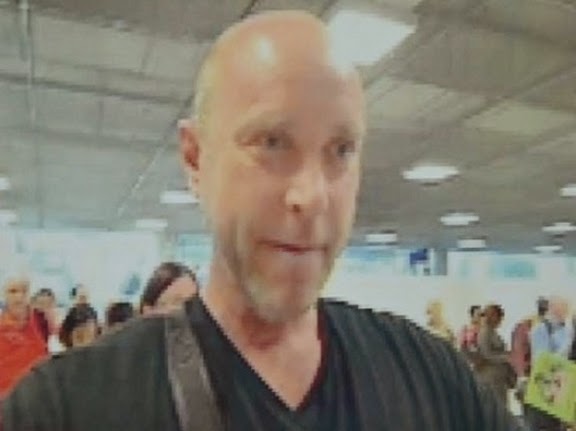 So confident are lawyers of Looker's innocence that despite Thailand's accusatory system of justice, where defendants have to prove they are not guilty, they say they will accompany him personally to the Thai police this week possibly accompanied by British media.
"Thanks to statements coming from Thailand this man has been totally vilified in the British and international press as well," said Jason Coghlan, of JaCog Law. "He has to surrender to clear his name."
Pook
Interpol have yet to put out a Red Notice for Looker.
This may be because of administrative delays, or because certain criteria has not been met.
The Interpol office in Lyons would have had to study the arrest warrant issued by a Kanchanaburi judge.
Thai police claim that DNA tests on nail clippers, a toothbrush and skin under the victim's nails have connected Looker to her murder.
But in a statement published through lawyers in the Sunday People in the UK today Looker said:
"Yes, I did know her. I'm ­happy to accept that I spent time with her.
"She is a bar girl that I knew previously and I ­accept that I paid the bar fine (cash given to the bar to take a girl away).
"There is no way in the world that I'd ever hurt any woman let alone kill her.
"This is a despicable crime which I vehemently deny. I look forward to proving my ­innocence in the fullness .I have been advised to get my affairs in order so that I can ­surrender to the ­appropriate ­authorities with a properly ­instructed legal team."
The massive hue and cry for Looker appears to have started after the owner of a blog in Thailand called 'Stickboy' published a report of a tip off, possibly from a Hua Hin Brit stating that Looker had been identified as the chief suspect.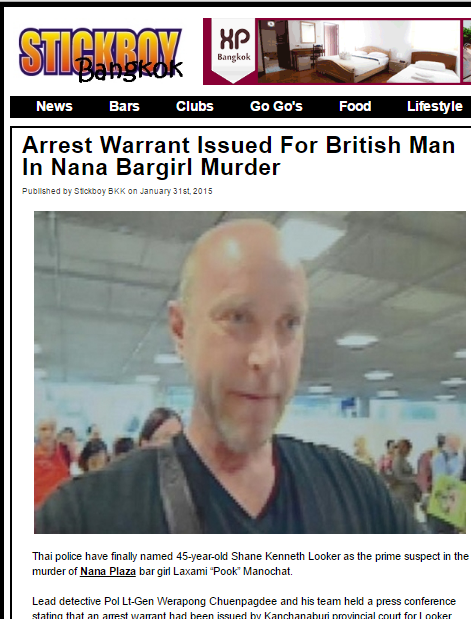 Contrary to Thai reports that Looker had fled to Malaysia he is now reported to have gone on a Visa run to Penang from his home in Hua Hin.
"Investigators believe he fled by train to neighbouring Malaysia with the aim of reaching the Spanish ­holiday island of Ibiza where he owns property," Stickboy reported.
Jason Coghlan, PR director of JaCogLaw legal service, with offices near Looker's Bangkok home, told the Sunday People: "We have been ­contacted by Shane Looker.
The blog also repeated claims, which it admitted were unsubstantiated that Looker was wanted in connection with two other murders in Northern Thailand.
Thai Police have since admitted this is not true.
"He has told me ­categorically he had absolutely nothing to do with this woman's ­murder. We have ­advised him he needs to hand himself in to the ­authorities,' added Mr. Coglan.
"But his concern, and ours as his legal advisers, is that this takes place in conditions which don't affect his ability and right to ­defend himself against these very serious accusations."
Mr Coghlan added: "The DNA that's said to have been found doesn't make him guilty of murder, nor does the fact he was with her shortly before she disappeared.
"There's an inherent unfairness in trying to defend yourself when you're in a Thai prison and haven't had a chance to get your financial affairs in order.
"That's ­something that needs to be addressed.
"Looker is ­obviously aware that it's far better for him to hand himself in before he's caught."
Mr Coghlan added: "If the Thai ­authorities believe that they need to arrest him so they can ascertain whether he played a role in this woman's murder, that's fair enough.
"But if an innocent man is arrested and thrown into prison without any access to money with which to ­properly defend himself, there is obviously a much higher risk of a miscarriage of justice."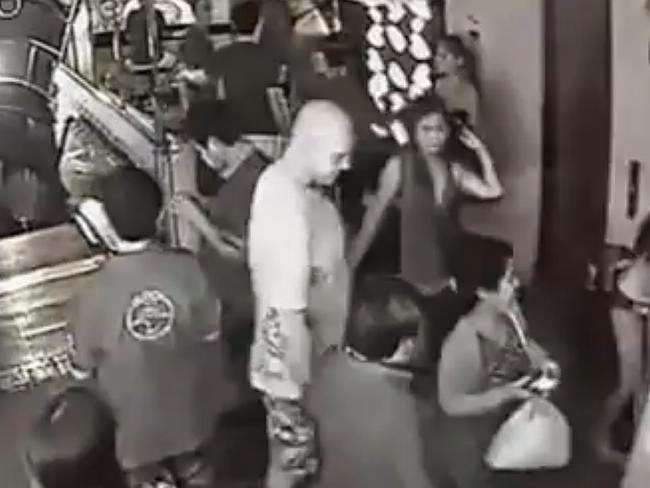 Leaving Nana Plaza
While Looker booked out of Laksami 'Pook' Manochat out of the Nana Plaza on November 1st Thai Police have presented no evidence of Looker and her leaving the hotel to go anywhere together, says lawyers.
All they have is CCTV footage of Looker leaving Nana Plaza with Pook on the last night he booked her out,
Private detectives have been employed to back Looker's claims as to what both he and Pook did next.
It is believed they wish to present Thai police with not only witness evidence, but also physical evidence to rule their client out of enquiries.
This happened after Looker contacted Jason Coglan whom he had met in Hua Hin. Jason is the brother or Arran Coghlan, known in Britain as the Teflon Don, and has featured on this website.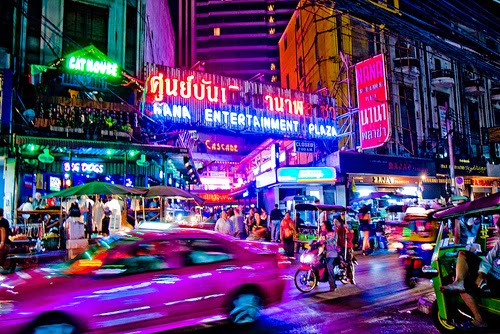 Nana Engtertainment Plaza – Bangkok – the master lease of which is controlled by British boiler room operators
Pook's body was found over a week afterher booking with Looker in the Mae Klong River in Kanchanaburi.
Looker appears to be well known in Hua Hin went to the gym regularly and may have upset local foreigners in one or two incidents in the town.
Most Nana girls have Thai boyfriends, or girlfriends.