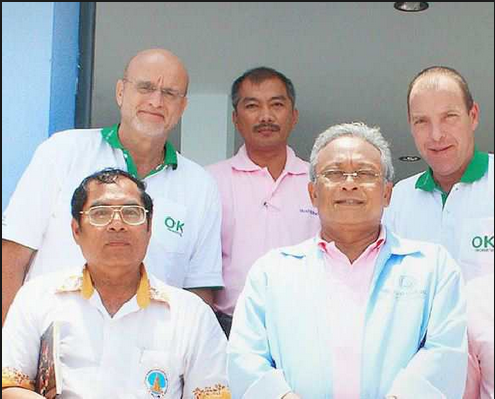 Norbert, back left and Suthep front right
A property landlord on the Thai island of Koh Samui has now a total of 105 cases going through the Thai courts with buyers of his former properties. That must qualify him for star billing in a new television series 'Homes from Hell.'
Norbert Verweyen – the German former boss of the Santi Thani Development on the north of island – is now so famous that his name is even whispered in the corridors of power in Westminster.
One British MP was even driven to writing to the British Embassy in Bangkok to ensure the safety of one of her constituents.
Thai Police replied back to the Embassy saying: 'She's fine' without visiting and asking the householder in question.
That may not be surprising as Norbert or his Thai wife often turn up with local Samui police to approve their handiwork hassling residents.
Norbert just does not get up early in the morning to put his towelS over the deck chairs.
He was the creator of the famous 'Sterlin Wall' – a wall constructed to block the residents of the Santi Thani estate who voted him out of having anything to do with the management of the estate.
Of course there is no 'mafia' in the Koh Samui archipelago.
The world assured that from a spokesman at the very top of Thailand's police hierarchy after the murders of Hannah Witheridge and David Miller on the nearby island of Koh Tao. If there were mafia of course, surely the police would have known.
This maybe because, as some people have suggested getting it only half right, the police are actually the mafia and local businessmen are just local businessmen.
Among the 105 cases Verweyen has sued, for instance, are members of the new housing development committe.
He has accused them of 'working without a permit'. This may result in a few septuagenarians turning up at Samui court with their Zimmer frames.
Six years ago the British Embassy sent a diplomatic note to the government expressing concern and fears for the safety of British residents on the Santi Thani estate.
It seems that on Santi Thani houses can spontaneously combust and gangs led by some Teutonic boss are alleged to confront recalcitrant residents physically.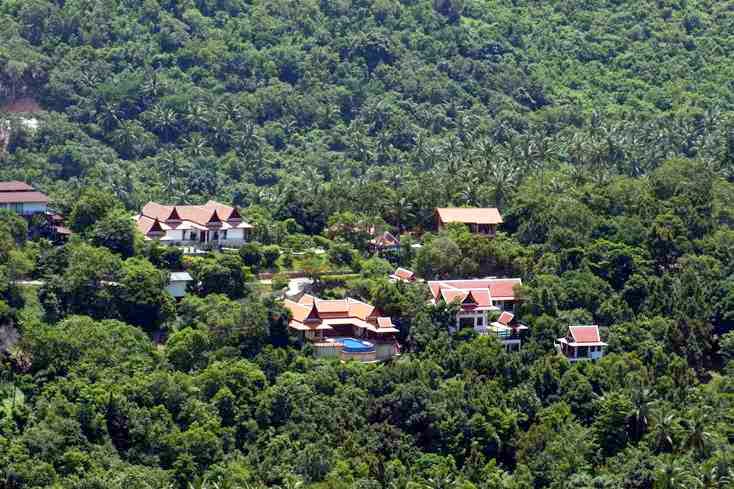 Santi Thani
Santi Thani an exclsuive development is getting to sound like Butlins in the 60s.
The letter was of course duly ignored. The British Mission, helpless without being able to call on gunboats, has not done to much since.
Debbie Abrahams, Labour MP for Oldham and Saddleworth East, has been active in the field and is concerned but does not have much hope that the Foreign and Commonwealth can take the matter further.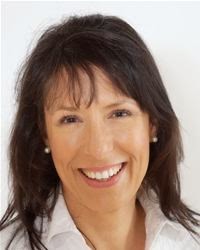 Debbie Abrahams
Thailand's current military government is even less approachable 'democratically elected governments' have been in dealing with issues raised by embassies here, particularly on consular and criminal matters – even though there is a handy foreigner to blame here.
Further Norbert Verweyen has spent a lot of effort ingratiating himself with former Democratic Deputy leader Suthep Thaugsuban, who before becoming a hero for the anti-Thaksinistas, helped bring down the democratic government of Chuan Leekpai, by dishing out land 'in a Democratic land reform programme' to some of his rich buddies.
Ms. Abrahams, whom I spoke to yesterday, however is not likely to drop the subject, but it may however raise its head at a later day, grouped with hundreds of Brits who have lost their life savings invested in property in Thailand, and returned to claim social security, thus creating a new class of immigrant.
I am not so sure that Brits in the suburbs of Manchester will be taking to the streets protesting about the ill treatment of their fellow countrymen in what just every brochure describes as a 'tropical paradise' – even though Samui may have become a tropical paradise cum shooting alley.
Norbert runs OK Properties which I guess stands for 'Ostlich Kaput' – (things in the east have gone west).
Despite being barred from anything having to do with Santi Thani management Norbert's wife and cohorts recently turned up with the local police to break the developments electricity terminal using good old British burglars tools to do the job.
This of course begs the idea that perhaps soon police on Koh Samui will be changing their uniforms to white striped shirts, black berets, black eye masks with matching matching swag bag.
Norbert has had more than one 'wife' of course, the second but last of whom was murdered.
And a man very similar to him or rather with the same name, and the same wife, was involved in some sort of car chase in Pattaya.
LINK: MURDER, BEATINGS AND INFINITY POOLS ON PARADISE ISLAND