WORST HOTEL IN THAILAND, RUDEST STAFF IN THE WORLD, ROOM SMELLED LIKE A DRUGS DEN –


GUESTS TOLD TO 'F! OFF!'


WELCOME TO PARADISE RESORT ON KOH TAO!






A resort on the Thai island where Hannah Witheridge and David Miller were brutally murdered has come in for a drubbing on tripadvisor.


The resort which has featured most heavily in the press and s owned by the local head man has been rated #47 out of 47 on Koh Tao on tripadvisor – but at least one reviewer has listed it as the worst in the Thailand, and another the worst place he has ever stayed.



The resort, which appears to have had bad reviews even before the brutal murders, has A revue saying 'if you value your life don't stay here'. Most of the complaints are about rude staff and general cleanliness. You couldn't make them up.
One reviewer said he 'didn't find any, worst place in thailand'. And others warned people to stay away because the hotel is 'mafia' run, One said he had to run out of the resort and staff laughed when he asked for money back.
Reviewers complain of everything from pubic hairs in the bed to rude offensive and arrogant staff and another said: 'If you value your well being don't stay here."
He apparently had a 'deeply unpleasant experience'. The reviewer who complained of a dirty room, and and pubic hairs in the bed, claimed his friend was harrassed at the bar by drug dealer, and described the resort as 'vile, not worth the money."
But there was one good review by 'Travelling Asia' who found it friendly and welcoming though dated.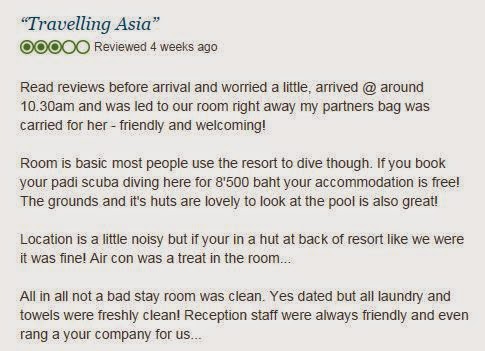 But the next reviewer said he would have been better off in a hostel. In fact there are 11 pages of reviews and they get worse and worse.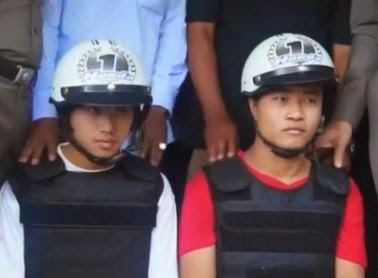 Accused
Thai Police have denied there are 'mafia' on Koh Tao. If there were, they would of course have been told about them.
Zaw Lin and Win Zaw Htun, both 21,are not expected to plea. They will be remanded for 12 days a a time until the prosecution is ready to proceed.
It is understood that their defence lawyers may request the assistance of the British authorities in DNA identification evidence.
Despite Thai police protests Zaw Lin and Win Zaw Htun are widely believed to be scape goats for more sinister people on Koh Tao.
For legal reasons we are not identifying the resorts