Thai police are searching for a businessman to whom a money changing company sent Bt120 million which was intercepted by pirates, according to today's Bangkok Post.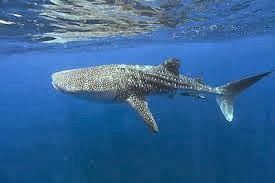 Police have so far recovered over over 50 million baht.
The capture of the six pirates came after Tangthai Banmahing, a representative of the money changing firm Sahasup International, reported the robbery in Thai territorial waters to the CSD on Oct 9, the Bangkok Post reports.
Apparently they were disgruntled members of the company, whom I guess must have done these money runs before. One was spotted on CCTV at a bank.
Ms Tangthai told police, the Post continues, that on Oct 2 the company put 2.6 million Singapore dollars (around 65 million baht) and 5.6 million Malaysian ringgit (around 54.88 million baht) on board the boat, which was to was to deliver the cash to customers. There were a total of eight people on the vessel.
Thai Police are suspicious that the cash may have been obtained illegally – or is some sort of money laundering operation.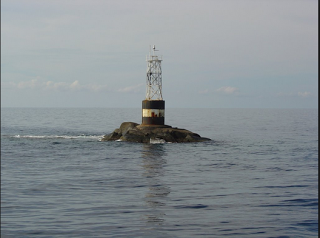 This seems a fairly safe bet because, again according to the Bangkok Post, the boat arrived in waters off Nong Chik district of Pattani en route to deliver money to a major client on Losin island.
To the right is a picture of Losin Island. Police should not have much trouble finding the client, if he is there. It is essentially a dive site, famous for rays and Whale Sharks.
Its ownership is disputed by both Thailand and Malaysia – but I do not think they will have go to war over it unless there are oil and gas reserves nearby. Whoever wins I guess gets to pay the electric bill. Now they share it.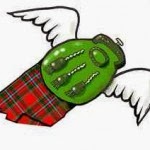 Flying Sporran's 'Its a
funny old world'.
This story is however nasty – the pirates killed the crew, sunk the vessel, and also later destroyed their own getaway speedboat.
Seems the banknotes were marked.
Never mind the 'client' I am having trouble finding Sahusap International. Police may be banking in this case unless, perhaps, some politician puts in a claim.