And fake lawyer faces charges of abusing woman and putting porno images on the internet.
Flying Sporran's Weekend Diary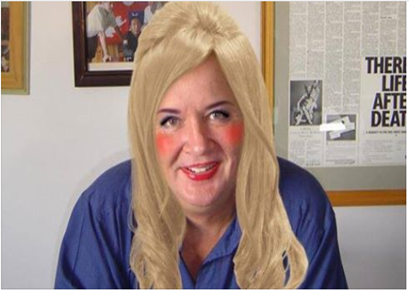 The Flying Sporran, author of this site has gone under cover and this could be a picture of what he might look like today.
But actually the picture was photo-shopped by Thailand's most famous fake lawyer Brian Goudie and has been used as his Facebook profile picture, but it deserves a bigger audience as clearly the Flying Sporran is a lot sexier than Brian's latest girlfriend.
In fact, so too is Ally Cooper whom Goudie has also photo shopped as the woman of his dreams and in my opinion Ally, a staunch supporter of this site, is even more fetching. Brian's time hanging around beauty salons and 'Tiffany's Cabaret' has not been wasted.
The last woman of Goudie's dreams not surprisingly hopped it and according to a poster on ThaiVisa.com has found somebody more her own age. This has however not stopped Goudie from putting her and his pictures up on YouTube in celebration of their short time together.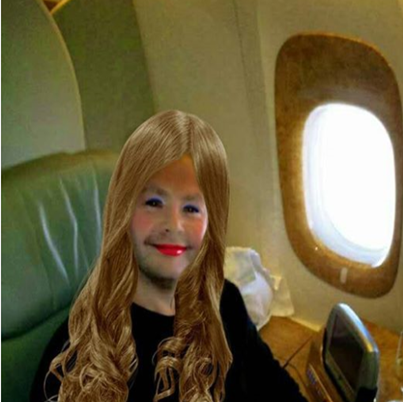 She is not happy with that. "I no longer have anything to do with this man – nor will I have in the future," the former go-go dancer from Misty's Pattaya told the FS recently.
She has also featured in a ThaiVisa.com thread.
In reply to a poster who started the rather grubby thread called: "What do you think this girl wants of me?" one reader wrote:
"LOL this just got interesting. On WhatsApp, when you get the notification on your lock screen you see a different name to the WhatsApp user name. It was something weird with her before, but today it seemed to have changed to her real full Thai name.
Did a little google stalk and found her Facebook and one of her boyfriends, a Scot man, writing in his blog how much he loves this girl. Along with the search, there's loads of newspaper articles telling how this guy is a known fraudster and he's on the run from an arrest warrant."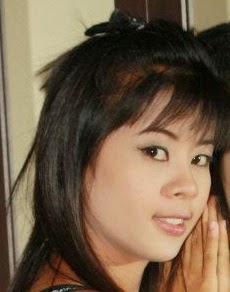 Not so lucky was Boonrod Baikratok whom Goudie has been ranting about on Google+, Facebook and on his website casewatchasia.blogspot.com.
He appointed her managing director of Jimmi International which he acquired from Ulster drugs trafficker Jimmy 'Doc' Halliday, having acquired a POA on his deathbed.
He has been struggling to regain control of a pub guesthouse the Jaggie Thistle ever since and is again boasting that he has warrants out for her arrest.
Yesterday in Pattaya court Ms Boonrod filed cases against Goudie for assault, posting personal pornographic pictures of her on the net, and other unsavoury actions such as his claims on the net that she was found guilty of operating the 'Jaggie Thistle' as a sex establishment.
The cases were set for hearing in April. My sources at the court say that Brian 'had a stroke' when being questioned by lawyers. I think that was something of an exaggeration and maybe means he had a loss of memory.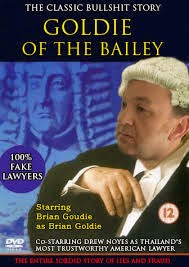 I am afraid this site is not read by many Pattaya bar girls. If it were there would be a separate post warning them not to remove their clothing before removing Goudie from his smartphone.
#BrianGoudie, who was jailed in Australia for six years for theft, is a staunch campaigner against using 'photo-shopped' pictures on the net and is suing the owner of this site under Thailand's Computer Crime Act for using pictures lampooning him as an office in the Royal Marines and as a barrister, both of which claims he has made.
He does however apparently appear to continue to run rings round lawyers from Sukhothai Inter Law who represent an American woman, Barbara Fannelli Miller, aged 76, who is suing him for posing as a barrister and an officer and a gentleman to cheat her out of 7.9 milllion Thai baht. (Some US$240,00 plus).