WHEN YOU'RE SMILING – THE WHOLE WORLD SMILES WITH YOU!


In a remarkable tribute to the failure of Thailand's 'fast track' tourist courts on the Thai holiday island of Koh Samui the trial of two Chinese Americans charged with the vicious attack of Australian Jack Hansen-Bartel in June 2014 has been postponed until the American summer holidays next year.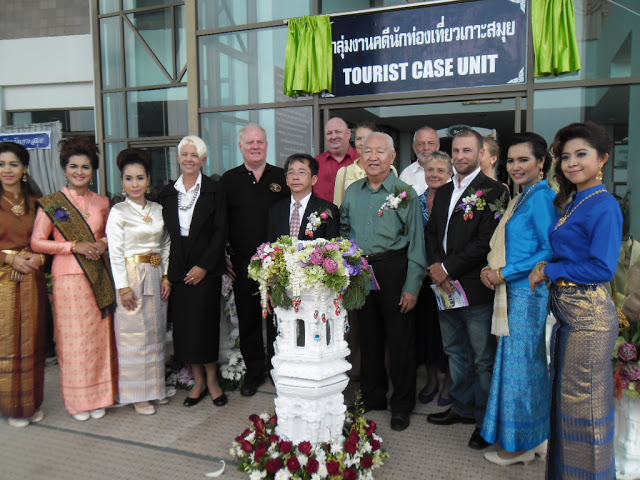 Pic – Fast Track Tourist Court lets have a party and invite consular officials
The same goes for a counter charge of common assault against Hansen-Bartel – normally handled in a police station for an on the spot fine of not much more than US$10.
Remarkably the rich Americans do not have to attend their own trial (which could have been for attempted murder says the defence, due to the head injuries of Hansen-Bartel) while Hansen-Bartel, who faces minor charges has to fly in from Melbourne does.
And the reason for the delay? To hear the evidence of Tiffany Turner a half Japanese half New Zealand former pupil of the International School of the Sacred Heart in Tokyo.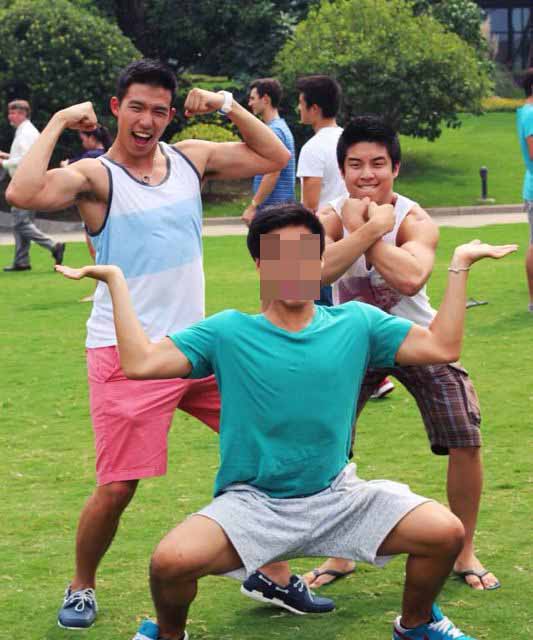 Chang and Wang
The two American youths Raymong Chang and Ryan Wang, former students of the Shanghai American School are claiming they went to the aid of Miss Turner in the police controlled Green Mango Club in Samui. She was a damsel in distress, they claimed in statements, and Jack was pestering her. CCTV acquired by Jack's friend appears to completely demolish that argument.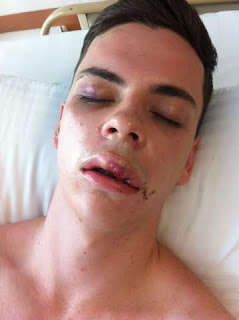 Tiffany Turner meanwhile is studying in the US and jetting back to Tokyo during breaks while feeding Facebook with her selfies. Shy and retiring she is not.
But perhaps most important is that there is no evidence she has been sent a summons. She cannot legally be summonsed and her father a Tokyo based import exporter has announced she will not give evidence anyway.
Tiffany herself has said nothing. But it has been established she was Ryan's holiday squeeze.
Tiffany has been called to testify not by the two Americans who have pleaded not guilty and not presented any witnesses but by the prosecution.
Jack of course wanted to put her statement to police under scrutiny.
But that seemed to have lost its point when it was deemed Chang and Wang need not testify or even face cross examination as their, as opposed to Jack's, university education was deemed more important.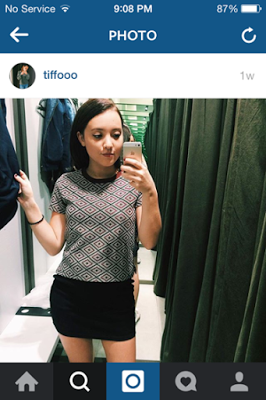 Tiffany selfie Facebook
Surely the court cannot be solely relying on the statements written and signed by in front of police officers in Koh Samui? (There appear to have been more than one as the circumstances 'changed'.)
Followers of the Thai court system will know how often statements are simply dismissed if they are not backed by testimony – even statements sworn abroad with a government seal.
Following the demonstration by Jack's mother Annie Hansen in the Thai Parliament building last week and subsequent coverage in the Thai vernacular press, the judges appeared last week to be more sympathetic to Jack's flight.
But at this rate this may be just a game of 'pass the parcel' as the judges will almost certainly be rotated long before a verdict is required.
In his bail application Raymond Chang was portrayed as a good all American boy, a devout Christian and regular church goer. He could have been standing for office.
His father is Raymond Nobu Chang is a millionaire entrepreneur and graduate of the John F Kennedy Law School at Harvard (best known simply as the Harvard-Kennedy School).
He flew into Koh Samui after the incident in 2014 and rescued both boys from the jaws of hell.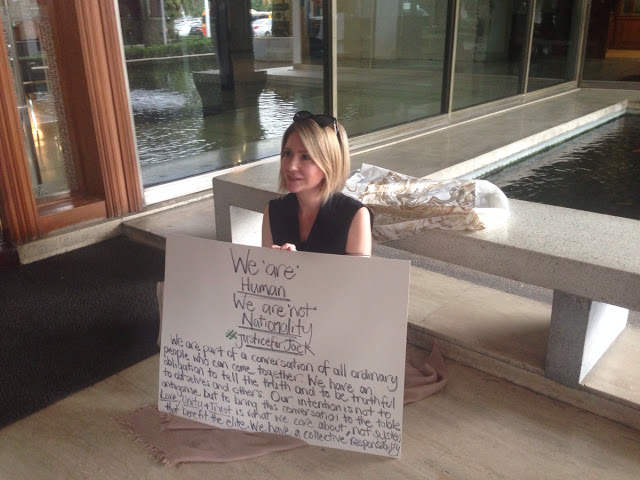 However in I guess the tradition of the Shanghai American School Raymond Chang now appears to have snitched on his school mate Ryan, who stands accused of being the instigator of the attack who caused the damage which resulted in Jack having to have multiple surgical operations to his face.
This, says Annie Hansen, flies in the face of the evidence of witnesses who named the richer kid.
Theirs not to reason why?
Here from the Samui Times is part of a report from the party to celebrate the inauguration of tourist courts on the holiday island.
'I'm in Tokyo'

The court hopes to be able to take sworn testimony from tourists the within one working day of any incident that might occur.
If a tourist is involved in a road traffic accident, assault, serious assault, sexual assault or robbery they are advised to report the incident to the local police where the incident took place, it is important to note that tourist will not be able to report a crime with police in Bangkok or back in their home countries.
Once the report has been made the victim will be escorted for any medical treatment required. The following day they will be escorted to the court where they can give a sworn statement.
If the suspect has been caught on the same day he or she will have their first hearing. From this point on the victim will be able to travel home and the suspect will be tried in their absence, even if at this stage they have not been apprehended.
Many crimes in the past have gone unpunished due to victims having to return home or being unwilling to stay after an upsetting crime. The new system will ensure that the perpetrators of crimes against tourist will be tried and convicted if guilty rather than being allowed to commit a similar crime in the future and go unpunished when the victim leaves the country.
LEGAL NOTE: How the two Americans were allowed to skip their own trial for serious offences while Australian Jack has to attend his trial for common assault is the subject of legal action at the moment connected to an Embassy list lawyer for Jack who acted on his own initiative.