BRITISH JOURNALIST ADMITS 'FRUSTRATION' WITH THAI LEGAL SYSTEM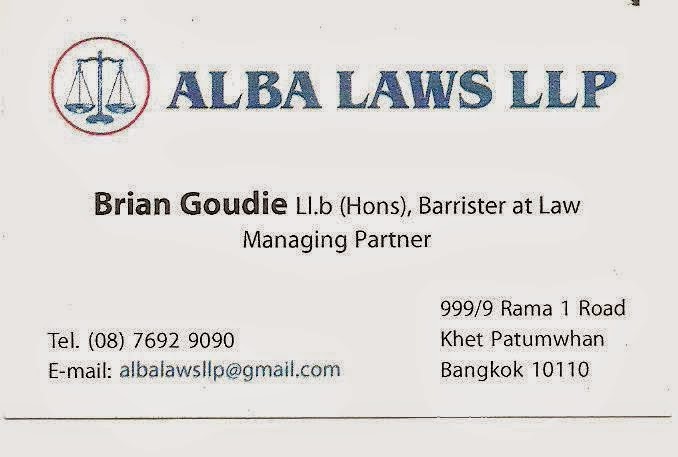 Samui Provincial Court today accepted a charge from fake lawyer Brian Goudie claiming that British journalist Andrew Drummond had committed libel under the Computer Crime Act by publishing a photo-shopped picture of him in a gay parade.


Andrew Drummond will have to attend Samui Court on October 13th to pay Bt50,000 baht bail.
Drummond said in Bangkok that he was disappointed by the court's decision but it was a fault in the Thai legal system that was now creating a back log of Computer Crime Act cases.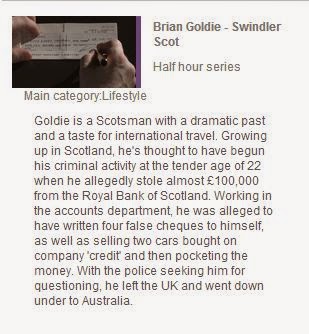 "I have called Mr. Brian Goudie a fake lawyer, a swindler, a convicted criminal.
He himself stars in a television series and has an episode to himself 'Brian Goldie –Swindler Scot' which was aired in Singapore this week.
'But Brian Goudie or Goldie is not suing over one single word I have written about him.
On the occasion he did when I made all these allegations his case was dismissed. He is suing over a photo-shopped picture.
The picture shows him in a gay parade in a bottomless pair of leather pants.
"Quite clearly the intention of this picture is to describe Goudie as 'all mouth and no trousers' or as he might say in Scotland 'all fur coat and nae knickers'. It is no more than any cartoonist would do under the circumstances. And the words in the story make this clear."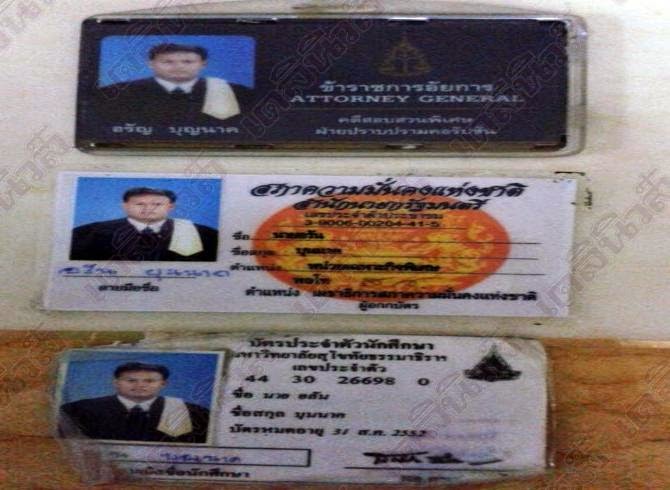 Fake Thai lawyer Aran Boonmark arrested cheating
"In Thailand impersonation of police officers, officers of the court, lawyers etc., is a serious offence. Thais go to jail for it. Goudie has already been jailed for six years in Australia.
"Fake foreign lawyers it seems can have a field day, with neither Thai police nor their respective Embassies doing anything to stop them defrauding expatriates and tourists.
"I will of course fight the case and win.
But it is frustrating that in the Thai legal system in pre-trials, the accused cannot state his case to the court. It is a denial of justice. Goudie is not that dumb that he does not know it.
"This is identical to a case being brought against me by another fake lawyer in Pattaya, American Drew Walter Noyes. These men know that they cannot win a normal libel suit, but they can bring a case using the Computer Crime Act. The Act was not designed to help foreign criminals but it does.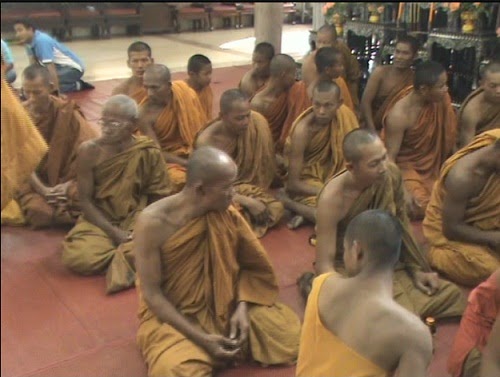 Fake monks
"So far I have won all cases thrown at me, bar one, which is being appealed. The final case against me has been brought, at Noyes insistence I am sure, by a woman called Nam who previously worked at the Buffalo bar and whom I claimed was his girlfriend. She has denied any relationship with Mr. Noyes."
Brian Goudie is on trial for posing as a lawyer and cheating American woman Barbara Fannelli Miller, 76, out of 7.9 million baht.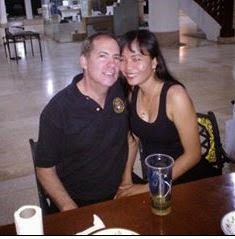 Drew Noyes – Naam
But she had to take the case privately. Two cases have also been passed on to Pattaya Police by Crime Suppression Division against Goudie, one for cheating foreigners, one for posting pornographic pictures on the internet of a former girlfriend.
No action has been taken by Pattaya Police so these will also have to be taken privately. In the first case he is on bail of Bt400,000 with Sukanya Worakam his partner in Alba Laws.
Drew Noyes is also on trial in Pattaya for the attempted extortion of the Thonglor Clinic in Jomtien. He is on bail of 200,000 Thai baht together with Wanrapa Boonsu.
The Bangkok Criminal Court has accepted libel and computer crime act libel cases against Drew Noyes and Wanrapa Boonsu. Next Monday September lst lawyers for Drew Noyes, David Hanks, and Drew Noyes, are due to cross examine witnesses for Andrew Drummond, and Alastair Cooper, who have brought further charges against them.
A complaint will also be lodged against them and David Hanks and Jan Jansen of Phuketnewsonline for contempt of court. This relates to an incident at the court in which Hanks, Noyes and Goudie were warned not to take photos with their mobile phones in the court room. A picture was subsequently used in Jansen's phuketnewsonline amd both Noyes and Goudie made links to it.
.