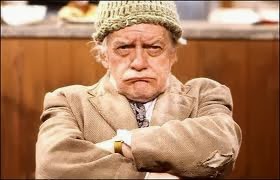 The caretaker Thai government's rather Orwellian named Centre for the Maintenance of Peace and Order, now being nicknamed by some subversive British expats as 'Compo', has asked the Immigration department to deal with troublesome foreigners in relation to the current protests in Bangkok.
In a briefing to press given by Tharit Pengdit the controversial chief of the Department of Special Investigations has asked the Immigration Office to proceed on 'many reports of wrong doing by non-Thai citizens'.
The CMPO, is now directed by Chalerm Yubamrung. Pengdit's statement was issued to the international press this afternoon. No further details are available of the foreigners involved or whether the wrongdoers include journalists.
Most, if not all of the foreign media has been supportive of the elected Shinawatra government, or if not supportive of that certainly supportive of elections going ahead in the interests of democracy.
The CPMO has also called on the Anti-Money Laundering Office to investigate any group which might be funding the protests. Again no specific details have been given and this is the first time it has been suggested that the money used to fund the protests has come from illegal sources.