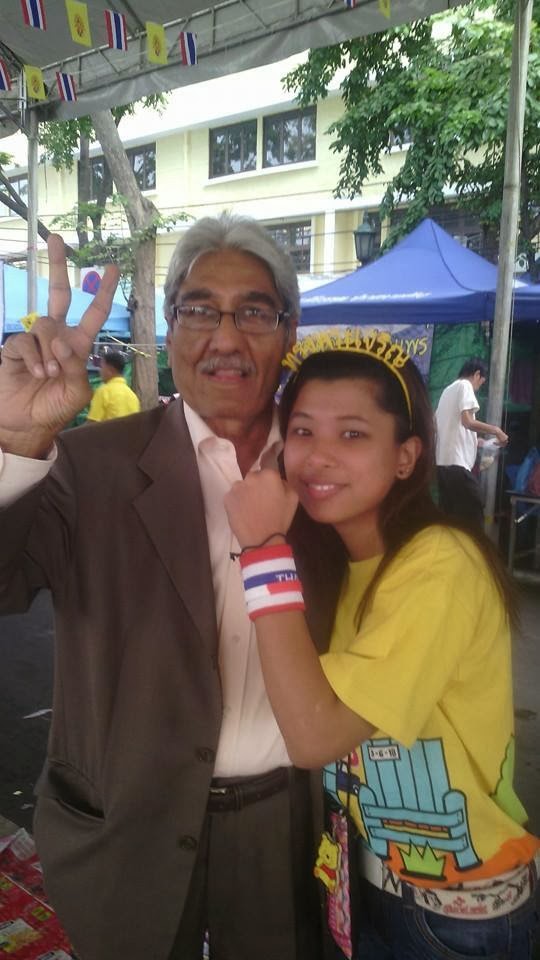 Satish (Facebook)
The announcement on MCOT online today that the Centre to Maintain Peace and Order has ordered the Immigration Department to deport Satish Seghal, a well-respected Indian businessman and ardent royalist, is being met with incredulity in many places.
Whether Chalerm Yubamrung's command will be followed or whether this is just more hot air is yet to be seen. Satish, who has taken a leading part in the anti-government demonstrations remains at liberty but the announcement is being taken seriously by the
Nation newspaper
.
Satish Seghal, now 70, is a very popular member of the community in Bangkok and although born in India he says the love he has for Thailand is 'much stronger'. He has been here most of his life and his children are fully Thai.
For quite some time he worked in the Bangkok Post's advertising department and he moved on to become publisher – publishing 'Look East' among other things.
He was President of the India-Business Association for two terms, a member of the General Council of the Bangkok Sports Club, and so devoted is he to the King of Thailand that he currently has a project to have a million pictures of the King framed and sent throughout Thailand at his own expense.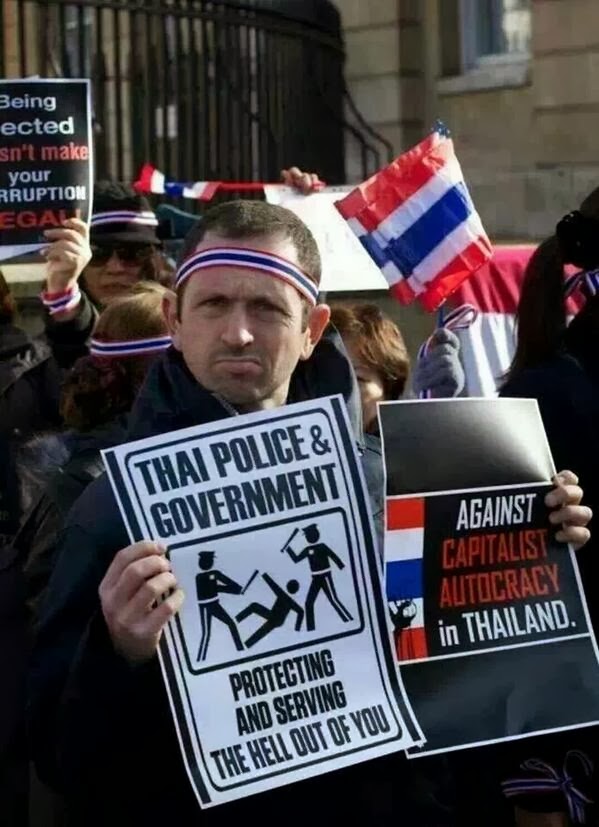 'or those who take a more active part' -Twitter
"When I went to negotiate with the Indian government, I sat on the Thai bench and always protected Thailand's interests.
"I helped Thai-India trade value increase from one billion to ten billion baht, not to mention my continuing charity work. For my work records, I never take tea money or bribes. So I want to ask, do I really deserve this?"
The
Indian press
and television are also running with the story.
Satish says he stopped all political activites after the government issued its emergency decree for Bangkok and its environs.
Comment:
To demonstrate is of course a democratic right.


Could other foreigners be deported? – even those curious tourists who join in the nighttime concerts and feasts or just those who take a more active part.
Or is this just racist? Satish Seghal seems to have contributed a lot to Thailand – could or will this government actually kick him out?


Unfortunately this action is sending a wrong signal to the world from a government which professes its democratic principals. Satish Seghal has not threatened to burn down Centralworld as did one famous Brit in 2010.