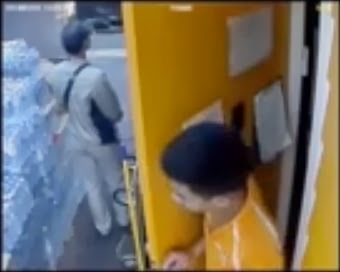 PUBLISHED WITHOUT COMMENT

This is the CCTV recording of the grenade thrower who tossed a ping pong bomb into the crowd of anti-government protesters at Victory Monument, Bangkok, Sunday.

He seems a little distracted by the comings and goings to the door on his right. But when the coast is clear he throws and makes a run for it down the alley.
Some twenty eight people, including a Thai Post journalist were reported injured in the attack. Bangkok Post report here
CLIP IN SLOW MOTION