DOCTOR ELLIS FREED!


A British professor working for the United Nations Environmental Programme was released from detention late last night after a Thai government turn-about – and his name was removed from the country's blacklist.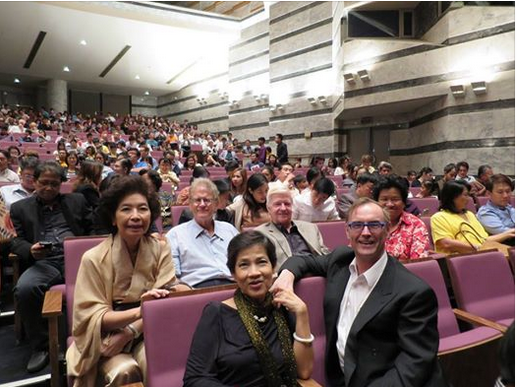 |Facebook/Wyn Wllis
Wyn Ellis, from Swansea, an agriculturalist based in Bangkok, was released from cells air side in Bangkok International airport shortly after 9.30pm Thai time. He has been in custody since arriving in Bangkok last Thursday.
Earlier he had been told he would be deported back to Oslo on Thursday. The turn around in the attitude by the Thai authorities may have been as a result of international publicity.
Last night back at home in Bangkok Dr.Wynn said diplomatically: "I would like to thank the Immigration Department for their hospitality and assisting in my release."
Wyn Ellis has been involved in a long standing battle with Thailand's Director of the country's National Innovation Agency, Supachai Lorlowhakarn after accusing him of stealing his material on which the director gained a Masters degree from Bangkok's Chulalongkorn University.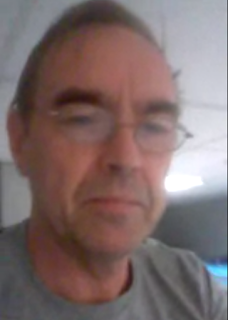 In captivity
Supachai took Dr. Ellis to court in nine different cases and lost them all. The order to blacklist Dr. Ellis was placed at the height of the legal action and was done at the request of the Director of the National Innovation Agency, who had lost face as a result of the allegations.
In fact Ellis won all his cases right through to Thailand's Supreme Court and Supachai Lorlowhakarn was convicted of forgery and given a suspended sentence, and had his degree revoked by the University.
Earlier in the day Dr. Ellis from detention in Bangkok airport:
"The Immigration are being good to me. I have had my third shower and they gave me a good lunch yesterday. But not much else appears to be functioning and they insist I will have to go back to Norway, my last point of departure. The airline said they would not take me to Singapore, which is preferable.
"British Ambassador Mark Kent has called me a couple of times saying he is trying to do something. But he does not appear to be having much success."
The NIA had sent a letter to Thailand's Immigration department withdrawing the original request for blacklisting. But it appears that was not acted on by the Immigration department and the blacklisting remained in place.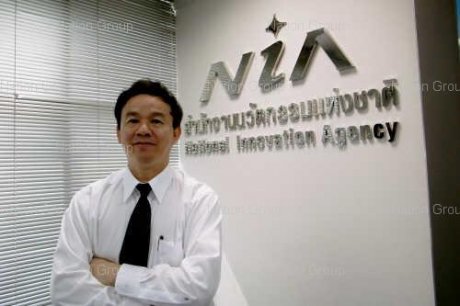 Over the years and during his trial in Thailand Dr. Ellis, whose stolen thesis included a section on the growing organic asparagus has had to be put under witness protection after receiving phone death threats and having rocks thrown at his car on the way to court.