From Andrew Drummond, Bangkok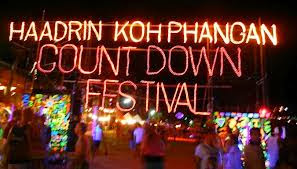 A year after Briton Stephen Ashton, 22, was shot dead at a
beach party in Thailand – a second Briton has died after being lacerated to death
near the same spot.
23-year-old Kevin Liddle, from Gateshead, died at a New Year's
Eve on the holiday island of Koh Phangan, after falling through a plate glass
window.
Liddle, who was travelling with three young friends, all
aged 23 and 24, died after he crashed through the window of the shop in Haadrin Beach.
Koh Phangan within yards of Zoom Bar where Ashton was gunned down.
Liddle was pronounced dead at 11.50 on New Year's Eve by
medical staff at the Bandon Clinic on the island, the same clinic Ashton was taken to.
Thai Police who had not released the news insisted last
night that there was no foul play suspected.
A Haad Rin police spokesman said three other Britons had
been interviewed. They were his friends and 'not involved'. "They said it was
an accident".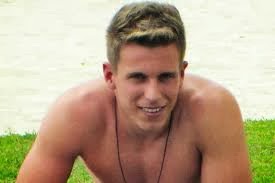 Stephen Ashton
Police named the friends as Joseph Tate, John Henderson, and
Andrew Petch, all from Sunderland, who
were allowed to leave the island for the neighbouring island of Koh Samui the
next day.
Shopkeepers on Koh Phangan do not as a rule use expensive safety glass.
Stephen Ashton, from Purley, South London, was hit in the cross fire of a gun battle
between two rivals gangs after violence erupted outside the Zoom Bar on Haad
Rin Beach.
=============================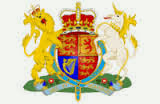 A Foreign Office Advisory about Koh Phangan and Haad
Rin Beach famous for its Full Moon Raves states: "Western tourists have been
victims of vicious, unprovoked attacks by gangs in Koh Phangan.
These attacks
are particularly common around the time of the Full Moon parties and generally
occur late at night near bars in Haad Rin on Koh Phangan.
In January 2013 a
British national was killed in a shooting incident while at a beach party in
Haad Rin.
Violent assaults and robberies have been reported in Chaweng, Koh
Samui. Attacks have also occurred in other tourist districts in Thailand
including in Chiang Mai, Pattaya and Krabi. Take care, especially at night.
There have been sexual assaults against foreign men and
women, especially in the Koh Samui archipelago and Krabi province.
Tourists
have also been robbed after bringing visitors to their hotel rooms. In some
cases their drinks were drugged. Be careful about taking drinks from strangers
and at clubs and parties, particularly in Koh Samui, Pattaya and at the Full
Moon party on Koh Phangan, where date rapes have been reported.
Alcohol and drugs can lead to you being less alert, less in
control and less aware of your environment. If you drink, know your limit.
Drinks served in bars overseas are often stronger than those in the UK. Some
British nationals have suffered severe psychiatric problems because of drug use,
resulting in some suicides.