WARRANT ISSUED FOR DOUGLAS SHOEBRIDGE A MAN WHOSE EVIDENCE CONDEMNED THREE PEOPLE TO DEATH.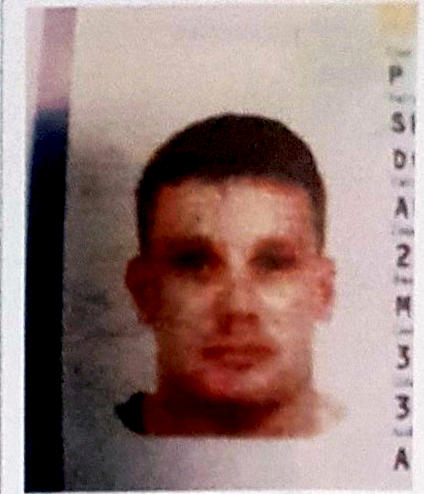 By Andrew Drummond. May 17 2019,
Thai police have issued an arrest warrant for a foreign police volunteer in the Thai resort of Pattaya on charges of human trafficking for an international sex ring.
The warrant, issued by the Royal Thai Police Human Trafficking Department, calls for the arrest of Douglas Peter Shoebridge, 36, who, police say, is also known as 'Big Daddy', for trafficking in women from East Africa to Thailand for the purpose of prostitution in southeast Asia.
Shoebridge has been described by the NSW police gang unit as an associate and 'extremely close to' Australian gang leader Antonio Bagnato, wanted for murder in Sydney and currently in a military jail in Thailand on arms charges.
The specific offences relate to between October last year and January this year – immediately after he gave evidence against a fellow Australian, his Thai wife,and a 23-year-old Californian who were sentenced to death on drugs trafficking charges.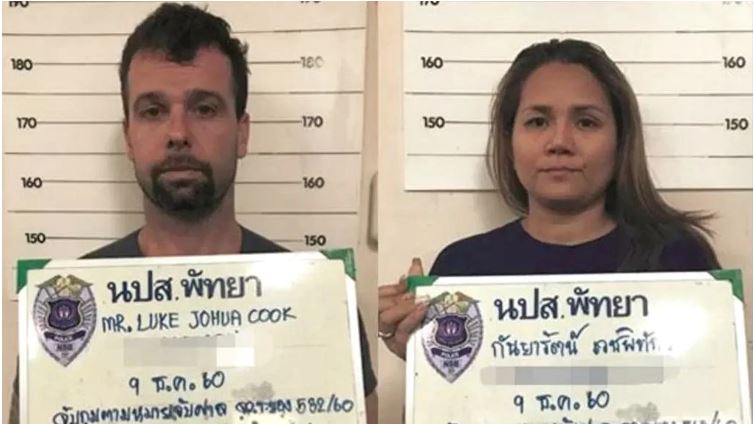 Shoebridge, 36, originally from Lochgelly, Fife, Scotland with dual British and Australian nationality, was the chief witness against Australian Luke Cook, 34, from Perth, his Thai wife Kanyarat Wedphitak, and American Tyler Gerard, whom, he said, brought in 500kg of methamphetamine into Thailand for the Sydney Hell's Angels gang boss Wayne Schneider in 2015.
Schneider was kidnapped and murdered in Pattaya later the same year. There was no physical evidence linking the three directly to the drugs and all three claimed they were framed by Shoebridge, who told the court that Luke Cook had confessed to him that he had thrown the drugs overboard after his yacht the 'Jomandy' was caught in the searchlights of a Thai naval vessel.
But no naval witnesses could be found. Some 50 kgs of 'ice' later was found washed up on a beach.
The arrest warrant follows the appearance at Bangkok Criminal Court of Tanzanian national Sara Musa Chitanda on human trafficking charges on the orders of Police Colonel Nalinee Chiewnoi, Commander of Thailand's Human Trafficking Police.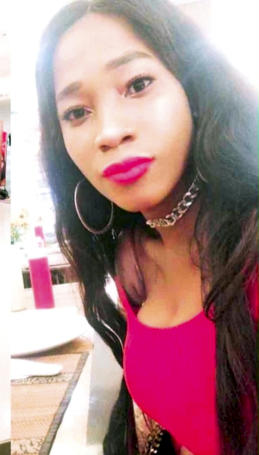 Chitanda is reported to have gone through a marriage service with Shoebridge in Dar es Salaam last year.
Both acted together in the trade, it is alleged, and escorted the women to Thailand putting them up in rooms in the Asoke Din-Daeng area of Bangkok.
According to witness testimony Shoebridge, insisted on sampling the goods.
Shoebridge, an offshore 'compass adjuster' by trade, from Perth WA, is known to travel on both Australian and British passports.
It is understood he left Thailand on his British passport on April 24th.
Thai police had issued a warrant for the arrest of Shoebridge and his Thai girlfriend Siripat Saimart for 'aiding and abetting' in connection with the November 2015 murder of Schneider. But charges were not pressed. Instead Siripat became a witness for the prosecution.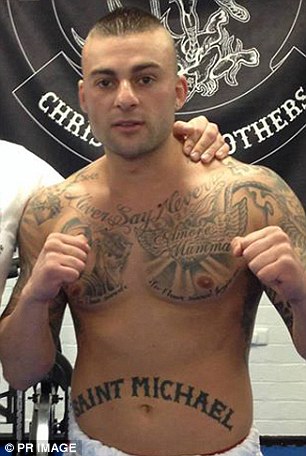 Antonio Bagnato, also wanted in Sydney for murder, was sentenced to death for the kidnap and death of Schneider at Pattaya Criminal Court, but later had the charges quashed and was sentenced to three years on reduced charges.
He was released early but immediately re-arrested on gun charges by the Thai military and is now in a military prison in Chonburi, Eastern Thailand.
The guns were found in an Isuzu D-Max which, according to evidence presented at a News South Wales inquest in December 2017, was one of two cars that Shoebridge and his girlfriend provided to Antonio Bagnato for the kidnap of Schneider.
Shoebridge also put down the deposit for the rental of the house in which Schneider was beaten to death.
Shoebridge and Bagnato were described as 'extremely close' by Australian police. 'They were together all the time'.
Shoebridge was a volunteer for the Thai Police Transnational Crime Co-ordination Centre which prosecuted Cook, and under a Police Lt. Colonel Dullayapat Detpornchayasin, he took part in numerous raids on foreigners 'criminals' in Pattaya. They were particularly successful against 'steroid' dealers because, it has been claimed since, some of them were steroid dealers themselves.
Shoebridge was photographed taking part in the controversial arrest of several Russians at a 'sex seminar' in Pattaya including Russian model Nastya Rybka (Anastasia) who claimed to have recordings of Russian oligarch Oleg Deripaska, a crony of President Vladimir Putin, discussing interference in the U.S. election.
Earlier this year another foreign member of the TCCC, Texan Joshua Pate, 44, was arrested in the northern Thai capital of Chiang Mai charged with running a cannabis farm and factory and possessing 100,000 Dianabal tablets – a Class IV drug.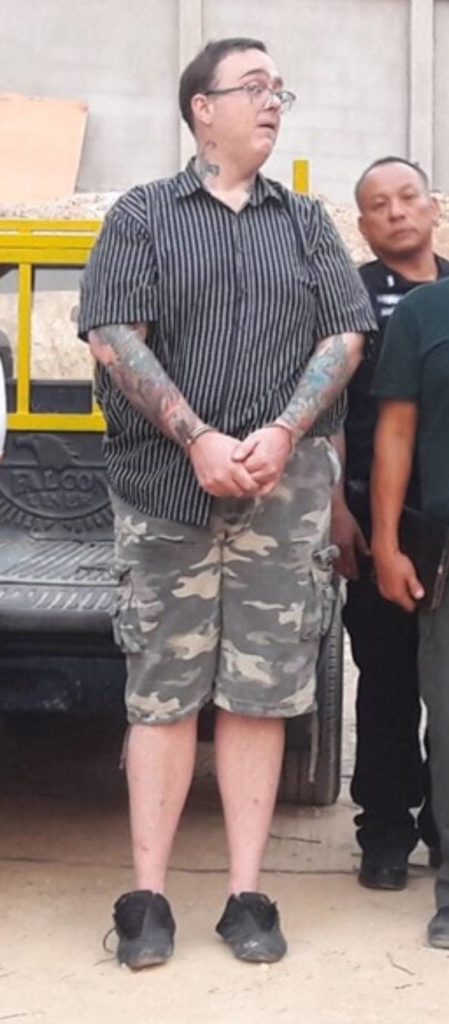 Pate, currently in custody, claimed that he had become fed up with the corruption in the TCCC because three foreign volunteers, including Shoebridge, had been steroid dealers. But he admitted that together with other foreigner volunteers he extorted the victims for cash for non-prosecution.
Shoebridge, Pate said, hated the Cooks because Luke's wife had offered to create a pharmacy company for him but had taken the cash – 150,000 baht (A$6,886) and done nothing.
Messages on Pate's Line App purport to show a conversation and images sent between Dullayapat, Pate, and Shoebridge (Doug), now in police possession.
After no drugs were found at the Cooks' house when it was searched with a warrant, a package was, the conversation suggests, dropped over a garden wall by Shoebridge which he marked on a 'Google Earth' photograph with a purple dot as 'Place of Interest'.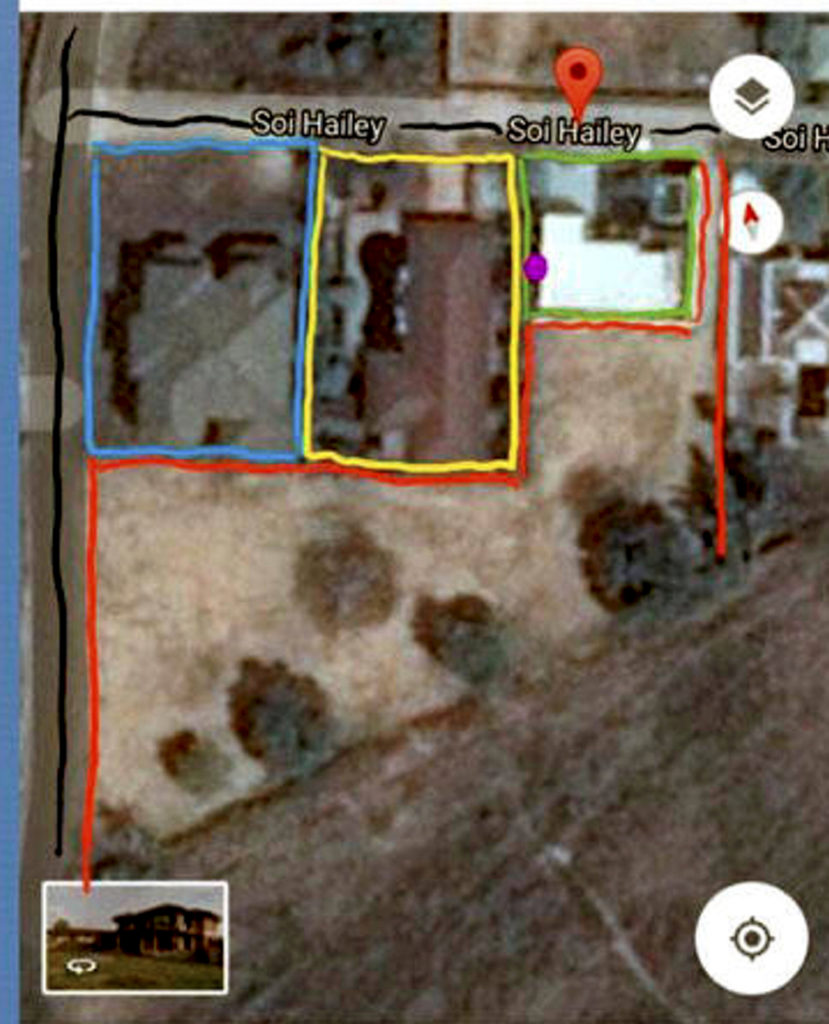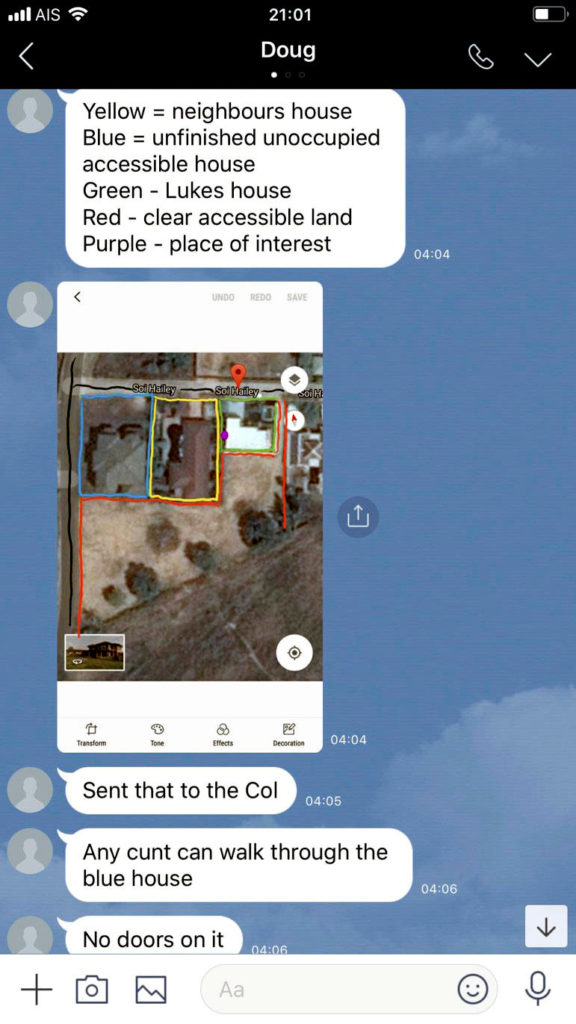 A wrap of cocaine was found on a second search three days later.
Luke Cook was never charged with possessing cocaine, but the fact that cocaine was found on the premises was presented as evidence during the trial to link him to drugs.
Shoebridge denied these 'Line' conversations stating anybody could have made them up.
He did not know how to create a website, he said, after a malicious Luke Cook website with photo-shopped photographs of Cook being sexually abused in prison and 'Kookai' described in Thai as 'same same' with an arrow pointing to the rear end of a buffalo, appeared online before the drugs trial registered to his name and at an address in Asoke-Din Daeng, which was one of the apartments used to house the African women.
But Joshua Pate, who had known Colonel Dullayapat for over 20 years also knew this address.

Contacted in New Zealand Paul Cook, Luke's father said:
"Am I surprised, no? Not at all. My son was labelled a Hell's Angel and sentenced to death in Thailand without any basis at all. He was an offshore caterer and still working at it to earn money when he was arrested returning to Thailand!".