BUT NO POLICE REQUEST – SO HAD HIS FACTORY BEEN TAKEN OVER BY THE MOB?


A Malaysian national seized in a massive heroin bust in Thailand has named the Australian boss of a seafood company as the Mr. Big.
As Australian Federal Police and the Thai Narcotics Suppression Bureau and the Office of the Narcotics Control Board contemplated the seizure of a staggering 147 kilos of pure Chinese white Lion Brand Double U O Globe Heroin – 40-year-old Yee Yong Ho, aka Michael announced: 'It was Chris'.
That is who, he said, arranged for the packing of some 420 bars of heroin packed amongst seafood products at the Pitsmai International Trading Services Company in Ranong, Southern Thailand.
'Did you pack the drugs," he was asked: 'No it was Chris' he replied.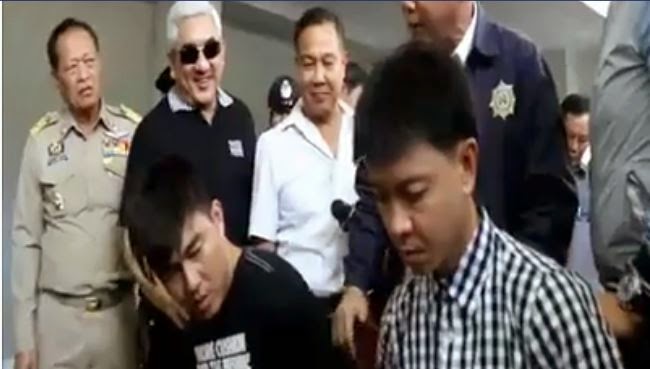 Yee Yong Ho was arrested together with Thai national known as Kritsana Meenant akaTommy Nang.
It is understood that they had arrived in Ranong to collect the drugs in a white Ford and other cars. Both gave the same address in Bang Na, Bangkok.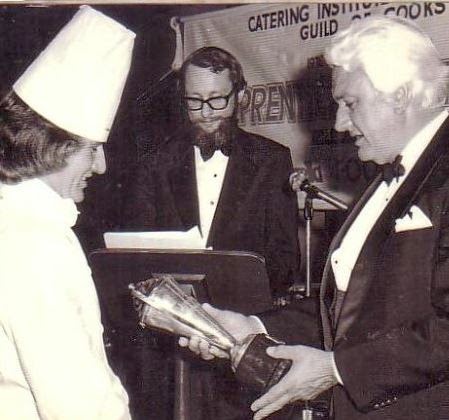 Chris Kennedy with former Australian Governor
Sir John Kerr
Australian Chris Kennedy, 61, from Warrnambool, Victoria, is the foreign boss of Pitsmai Trading in Ranong.
He also trades under the names Natural Marine Resources an Myanmar Products Import and Export, from shop houses in the border Thai town, opposite Victoria Point, Burma.
But neither the Australian Federal Police or the Thai Narcotics Suppression have suggested he was involved.
The haul – one of the biggest seizures in Thailand – said Police General Pongsapas Pongcharoen, of the Narcotics Suppression Bureau was destined for Australia – hidden in seafood containers.
Each of the 420 bars of heroin weighed approx. 350 grams. Two men of Malaysian and Thai nationality were arrested and charged with possession of illicit drugs for the purpose of resale.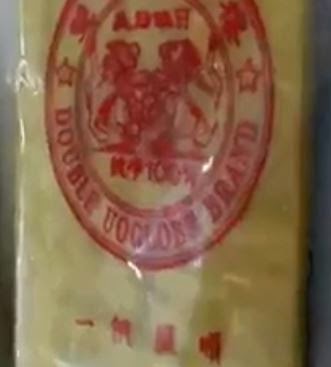 Some of the fish packages were labelled to be sent to Alive Seafood, of Preston, near Melbourne, Victoria.
Pongsapas said police had been closely monitoring the two suspects for some time before making an arrest.
While police have stated they believe the drugs were going to Australia they have not suggested the owner of the company was involved. In fact it is possible Kennedy may have been assisting AFP with their enquiries in which case it poses the question 'How did a heroin gang filtrate his operation?' He has not been seen in Ranong, close to Burma's Victoria Point, for several days.

Expats in the area have told this site that they tend to steer clear of Mr. Kennedy who has been in Thailand for over 20 years.. He had been involved in many disputes in the courts and had once been accused of attacking a fellow Australian with a shovel.
An Australian Federal Policeman at the scene thanked the Royal Thai Police, Narcotics Suppression Bureau and ONCB for acting so swiftly on information received. The US DEA were also kept informed as some of the heroin was destined for the United States.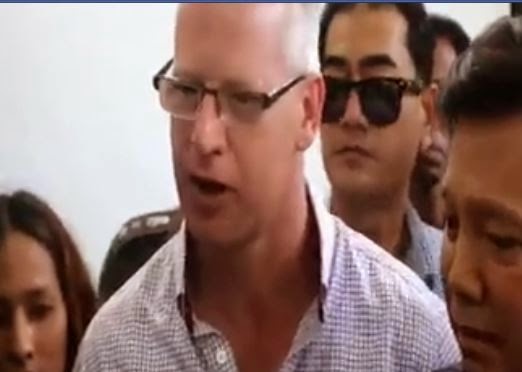 Aussie Fed says thank you
The Lion Double U O Globe brand of heroin originated in the Indo-China War in Laos. It has since been traded by Burma-Chinese opium warlords Khun Sa, aka Chan Shi Fu, Lo Sing Han.
Now most Golden Triangle heroin heading for Chinese Triad gangs is similarly branded
Had all of this heroin found its way onto the streets of Australia, it would have been worth more than three billion baht, US$96 million said Pongsapas.
Pictures: Jeda Ekwanich/ Chris Kennedy/ NSB
COMMENT: A staggering 147 kilos of heroin and all they caught were two 'drivers' who had arrived from Bangkok to pick up the gear – and they are all smiling and patting themselves on the back? There's something wrong here. Something we have not been told surely?